Friday night Mikey Keene took over the quarterback reigns of defending 6A champion Chandler. The Wolves opened their season on the road, beating Liberty High(Henderson, Nevada) 31-17 Wolves first year coach Rick Garretson via text on Saturday said a few things stood out about Keene's performance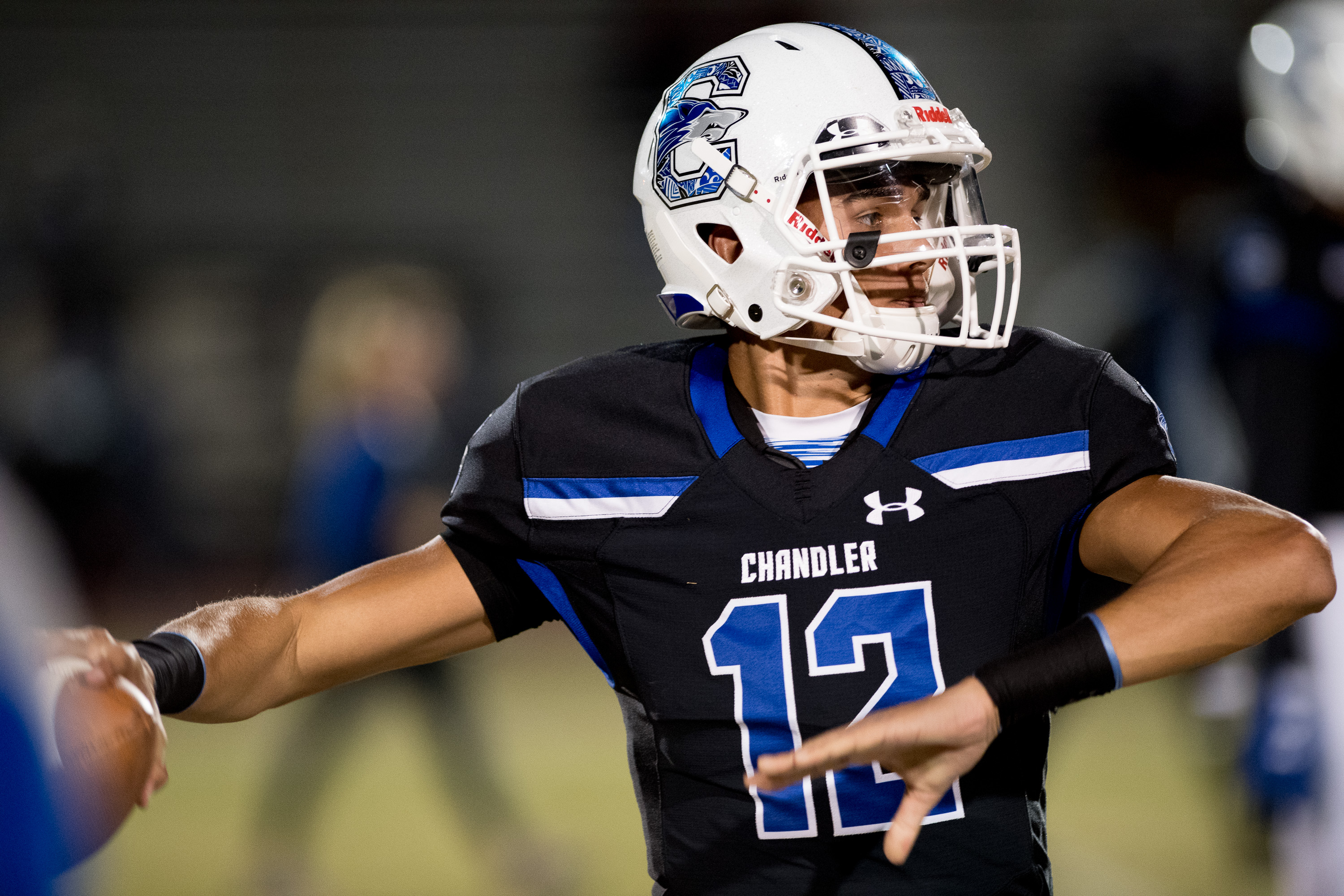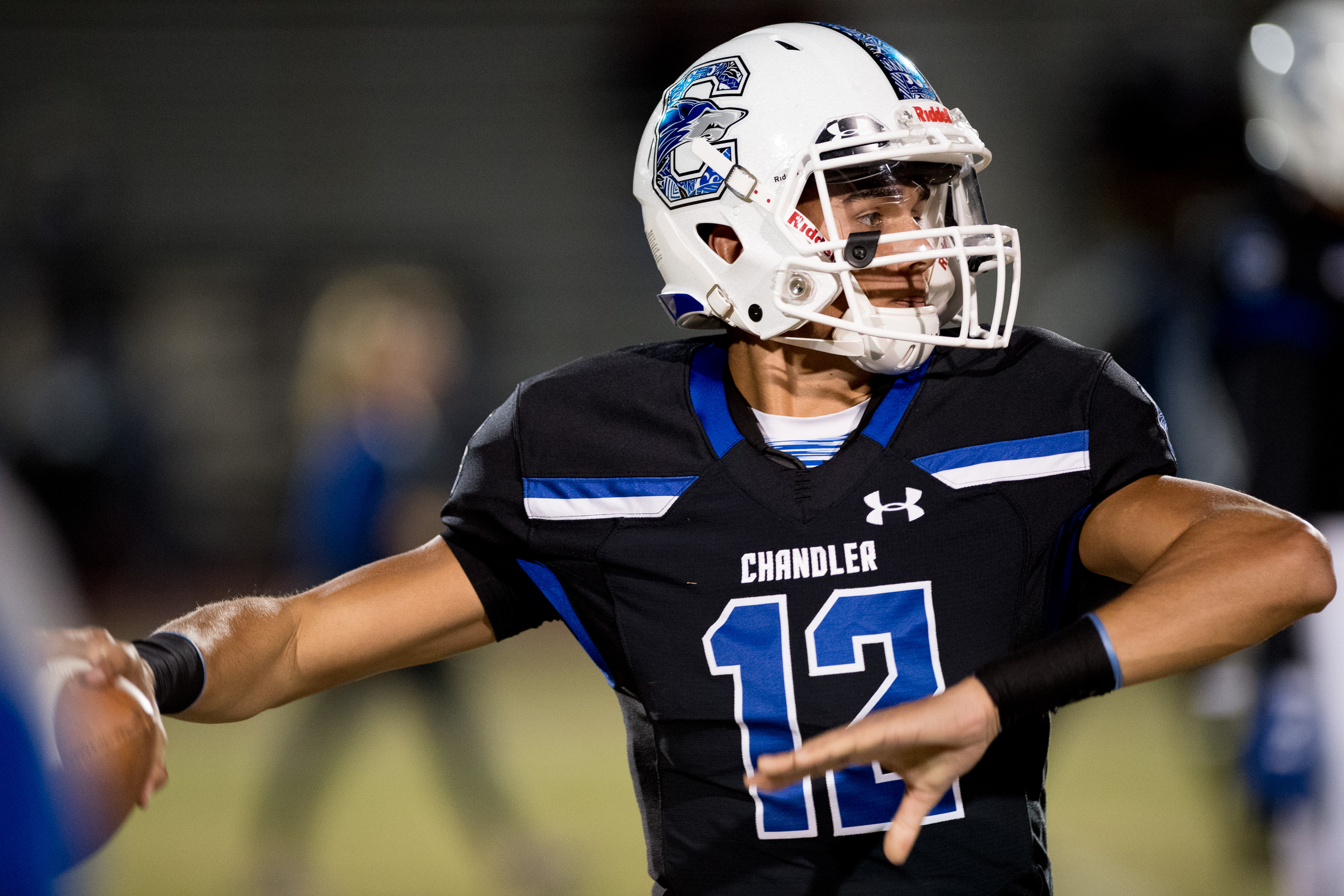 "Playmaking abilities, throwing 2 TDs, and leading the offense".
Three of Chandlers touchdowns came on fourth down plays. Dae Dae Hunter rushed for 123 yards for the Wolves
Huge W tonight against a strong Liberty, NV team. Impressive on both sides of the ball and…FAST! Excited for the rest of the season. Back in AZ next week. See you at Queen Creek next week. #SOC #PostGameHaka pic.twitter.com/rWpSDj5Kgl

— Larry Rother (@LRother_CHS) August 24, 2019
On defense, Garretson said several players, including Gunner Maldonado came through. "he made big plays, big hits as safety". Chandler held Liberty to just 66 yards rushing.
Next up for Chandler will be an early season showdown on the road at Queen Creek next Friday night. Both teams are 1-0.