Story by Sarandon Raboin
Class of 2019. That phrase doesn't just represent the thousands of graduates that will be handed a diploma this spring. It also means that six esteemed individuals will be inducted into the Arizona Sports Hall of Fame.
One of which, Mike Nesbitt, is making history as the first inductee to represent Northern Arizona University.
"To NAU this is a great source of pride that Nesbitt is recognized at the state level," stated NAU's Athletic Director, Mike Marlow.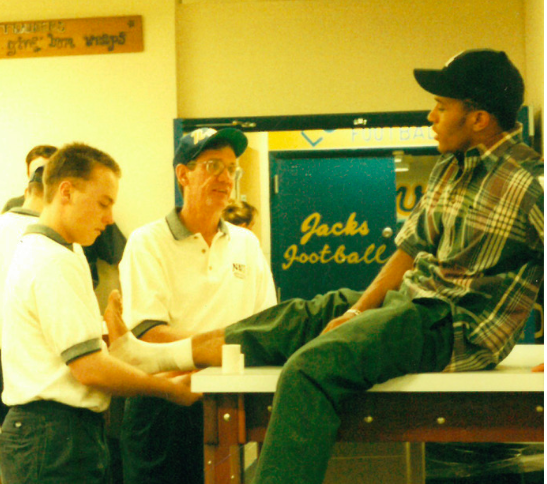 To Nesbitt, this nomination was a big milestone for the university he represents.
"NAU can be held in the same category as ASU and U of A," said the nominee himself, Nesbitt.
Nesbitt started working for NAU since 1970, back when the university just joined the Big Sky Conference. He was a staple of the athletic-training department for 36 years, until he retired in 2006.
"No on from NAU has had this opportunity. The way that they treated me through the 36 years was remarkable. They advocated for good athletic training and healthcare," said Nesbitt.
During his tenure, Nesbitt bore witness to many changes in the athletic department. The baseball and ice hockey programs were dropped. While, others were added like women's soccer.
When it comes to sports medicine at NAU, Nesbitt paved the way for students to follow. He helped build a bachelor's degree in athletic-training. A scholarship for students pursuing this degree was also established in Nesbitt's name.
"There hasn't been that many athletic trainers that were able to work in athletics and education. Those are the areas that I'm representing with this nomination," stated Nesbitt.
His legacy is ongoing. 40 of his former students are athletic trainers at the state, regional, and national level, according to Marlow.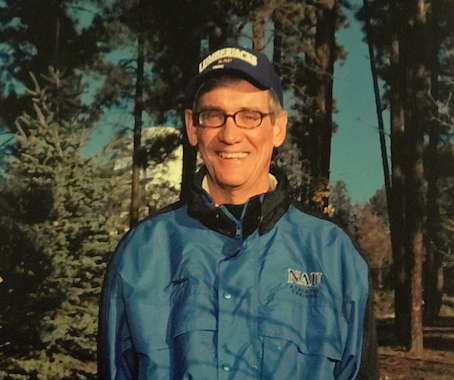 The Arizona Sports Hall of Fame is not the first time that Nesbitt's legacy has been preserved. Nesbitt was inducted into the NAU Athletics Hall of Fame in 1992, after 22 years of working as an athletic director. Then in 1994, the National Athletic Trainers Hall of Fame initiated Nesbitt as a member.
The inductees for the Arizona Sports Hall of Fame are selected by a board of trustees and the public. Nesbitt received an overwhelming number of online ballots from the public voters, which solidified his spot in the Hall.
"I'm very humbled to think that so many lives were touched," exclaimed Nesbitt. "I just thank the people that stuck by and helped me be a catalyst for all the other athletic trainers out there."
The Arizona Sports Hall of Fame was founded in 1957, by the Phoenix Press Box association, according to its website. The main mission of the organization is to honor athletes, coaches, and others who have made a significant impact in the realm of Arizonan athletics.
The induction ceremony will take place at the Scottsdale Plaza Resort at 5 p.m. on November 1st.