It's a surprisingly cool morning in late May in Tempe.
Noelle Lambert is negotiating a starting block at Arizona State's track. She's maneuvering her running prosthetic and right leg to determine the best jump in a 100-meter sprint. Her mother is off to the side timing her. Her prosthetist is recording video on his phone.
She's 36 hours from her first ever race and, frankly, she's in uncharted territory. This group came from New Hampshire to the Desert Challenge, an athletic event that hosts over 400 para-athletes held in the Greater Phoenix Area. The trio has minimal track experiece.
But that's OK, because they're used to adapting…and succeeding.
To properly tell this story on the track, we need go back to to July 30, 2016, a day that could have derailed Noelle Lambert's life.
She had just wrapped up her freshman year at UMass Lowell. Her first year with the program, She was on the lacrosse team and led the team in assists. She had a bright future with the Red Hawks over the coming years.
But all that came into question when she was vacationing in Martha's Vineyard. Noelle and a teammate were riding on a mo-ped, it was Noelle's first time driving, and they ran into a garbage truck. Noelle lost her left leg in the accident.
One moment could have stopped her in her tracks. Her story could have ended right there.
But it didn't.
Instead, Noelle was focused on a return to lacrosse. The road was long and difficult, but with the help of her family, teammates and the New England community, she didn't miss any school time and returned to campus.
Along the way, she met Jason Lalla, the prosthetist who was providing film analysis to her on the track. A prosthetist is a person in charge of fitting, developing and adjusting a patient's prosthetic.
But he's a lot more than that to Noelle.
The two are a bit of kindred spirits. They are both great athletes and quick to laugh at themselves.
Noelle says she has a "sick" sense of humor. On the two-year anniversary of her accident, she posted an Instagram with a caption that reads "Happy 2nd anniversary to my left leg! Miss you little guy hope you're having fun wherever you are."
She also enjoys having fun around Halloween.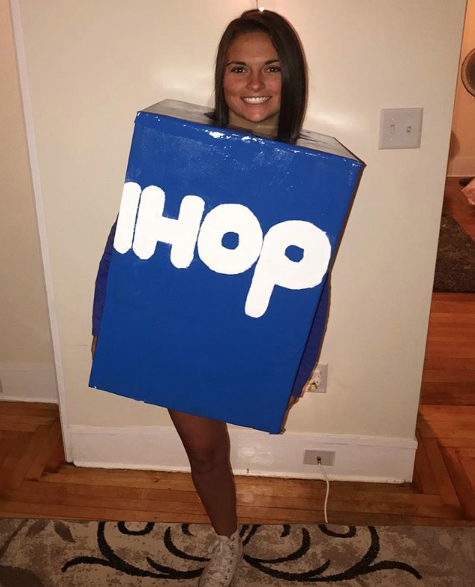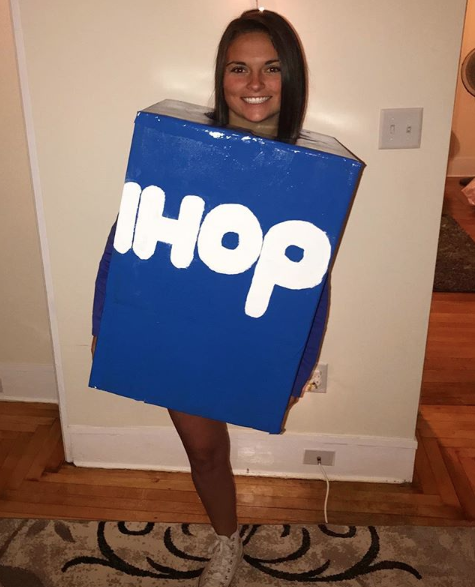 When Jason was asked about competing in para-skiing, he says he's so old, they had just invented snow when he first tried the sport.
He has a similar background to Noelle's, losing his leg at 18 in a motorcycle accident. He grew up playing hockey and lacrosse. After his accident, he went to multiple Paralympic games, winning the gold medal in skiing. The two hit it off and have been together ever since.
But Jason knew the challenges that would come with getting Noelle back to a Division-I level because of the constant cutting and change of direction required in lacrosse.
Noelle focused on her conditioning and eventually made it back to the practice field. But for the player who could coast in athletics growing up, she needed three workouts a day to get caught up to her teammates.
There were times she would be on the field and hiding in drills, trying to just blend into the Massachusetts foliage. All that changed when an assistant coach noticed Noelle's tactics.
"She stopped practice and was just screaming at me in front of everybody," Lambert said. "Everyone was aware that I was doing that. That was the last day I got away with anything."
Thanks to the new focus and accountability on the field, Noelle was in playing shape. After getting cleared by the NCAA to use her prosthetic, she found herself on the field less than two years after the accident.
And she scored a goal her first game back.
Incredible moment. Noelle Lambert, who lost a leg in a moped accident in 2016, returns to the field playing with a prosthetic leg for @RiverHawkWLax and scores a goal. pic.twitter.com/YYtzFY7des

— Lax Sports Network (@LaxSportsNet) April 7, 2018
"Seeing the joy from my teammates, that was the best part," Lambert said. "It was really cool being able to score again, but seeing the joy from my teammates and coaches, none of it would have been possible if it wasn't for them. They took a chance on me. They never let me use my disability as something that was going to limit me."
The moment went viral. Noelle's goal was on ESPN and all over social media. The producers at Ellen reached out to her, though, unfortunately she was unable to appear on an episode (yet).
Noelle had come back from the improbable.
She didn't stop there, though. Her running prosthetic and waterproof prosthetic were donated by the Heather Abbott Foundation and Challenged Athletes Foundation. That generosity gave her a chance. She wants to give that same chance to others.
She created the Born to Run Foundation, which focuses on donating prostheses to younger adults and children who want to live a fun and fulfilling life. Her mission is to help as many young people get the prostheses they need to continue to thrive like Noelle did.
So far, she has donated three prostheses with multiple donations lined up for the future. She holds events in the Boston area to help fundraise.
On top of all of that, Noelle just graduated from UMass Lowell, saying she is leaving the school with "more friendships, numerous memories, and one less leg than I came in with" on an Instagram post.
Which brings us back to that track in Tempe.
Once her college lacrosse career had ended, Noelle decided to continue competing and chose to focus on the 100-meter sprint. Her end goal is the Paralympics, and her first official race would be at the Desert Challenge Games.
A mere couple days after her graduation, Noelle, her mother and Jason flew to Tempe. While they have had decorated athletic careers, track and field is still new to them, and they all came in with a "We'll see how it goes" attitude.
How did it go?
Noelle won her division in her first ever race.
Jason walked away with a few adjustments he could make on her prosthetic that could trim even more time off her sprint. Noelle picked up multiple tips from established runners.
"Now I'm looking forward to what's next," Noelle said.
Whatever it is, expect her to attack it with determination and a smile.