You could say Michael Diaz is all business. The Brophy College Prep two-sport star not only performs at a high level on the field, he also excels in the classroom. A true leader by example for first-year head coach Jason Jewell.
"He works really, really hard," Jewell said to Sports360AZ.com of his star hybrid linebacker/safety. "He is getting recruited. Right now he will have the chance to play at the four-year level and from what I heard baseball may be an opportunity, as well."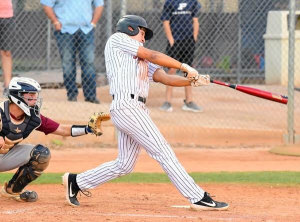 Diaz, who has offers from Ottawa and LaVerne, as well as interest from NAU, tallied 70 total tackles and five interceptions in 2018. He has a knack for being around the ball, much like the former NFL player he patterns his game after.