A year ago Arizona State football had a fractured fanbase. I wrote on the day that Herm Edwards was hired in December of 2017 "In Ray I Trust". At the time, Sun Devil football was mired in mediocrity and heading no where other than lower tier bowl games for the foreseeable future. I had some on the Arizona State campus view my stance as nothing more than being a disturber of feces.
Being cheerful about a mediocre product is no way to go through life.
So here we are 17 months later with Sun Devil Football in MUCH better shape.There is more than a little buzz about the upcoming season, as there SHOULD be.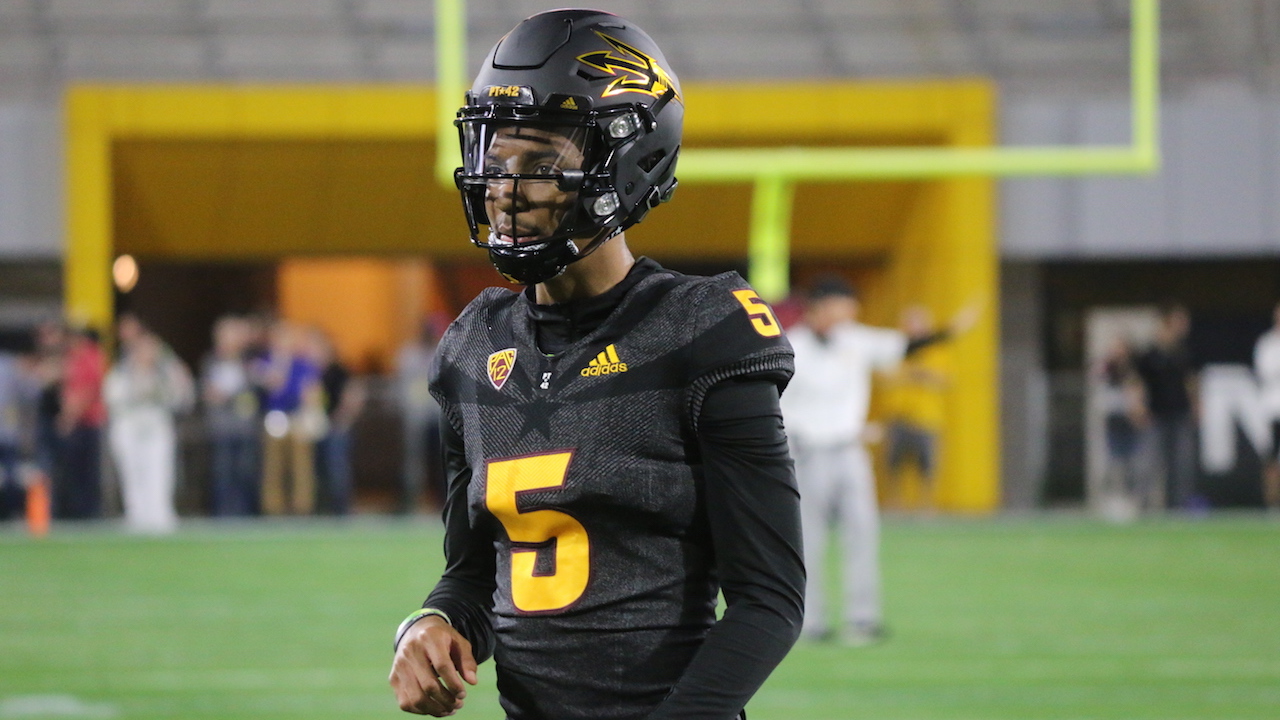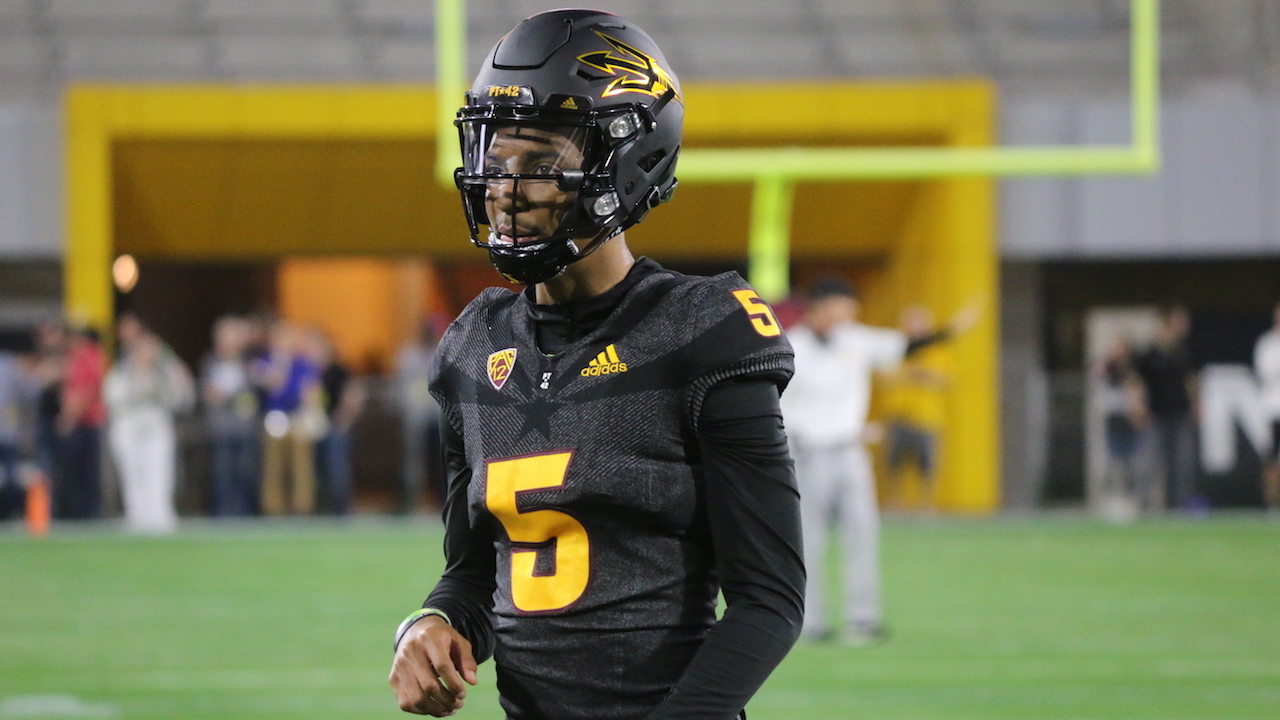 Barring injury, I fully expect Jayden Daniels to be the quarterback once ASU gets through the Kent State and Sacramento State tuneups. Yes, I am looking ahead to Michigan State on a national stage with the Sun Devils sitting at 2-0 and ranked somewhere in bottom half of the Top 25. I'm expecting Eno Benjamin to have rolled up some yards in the first two games and perhaps be on some national radars.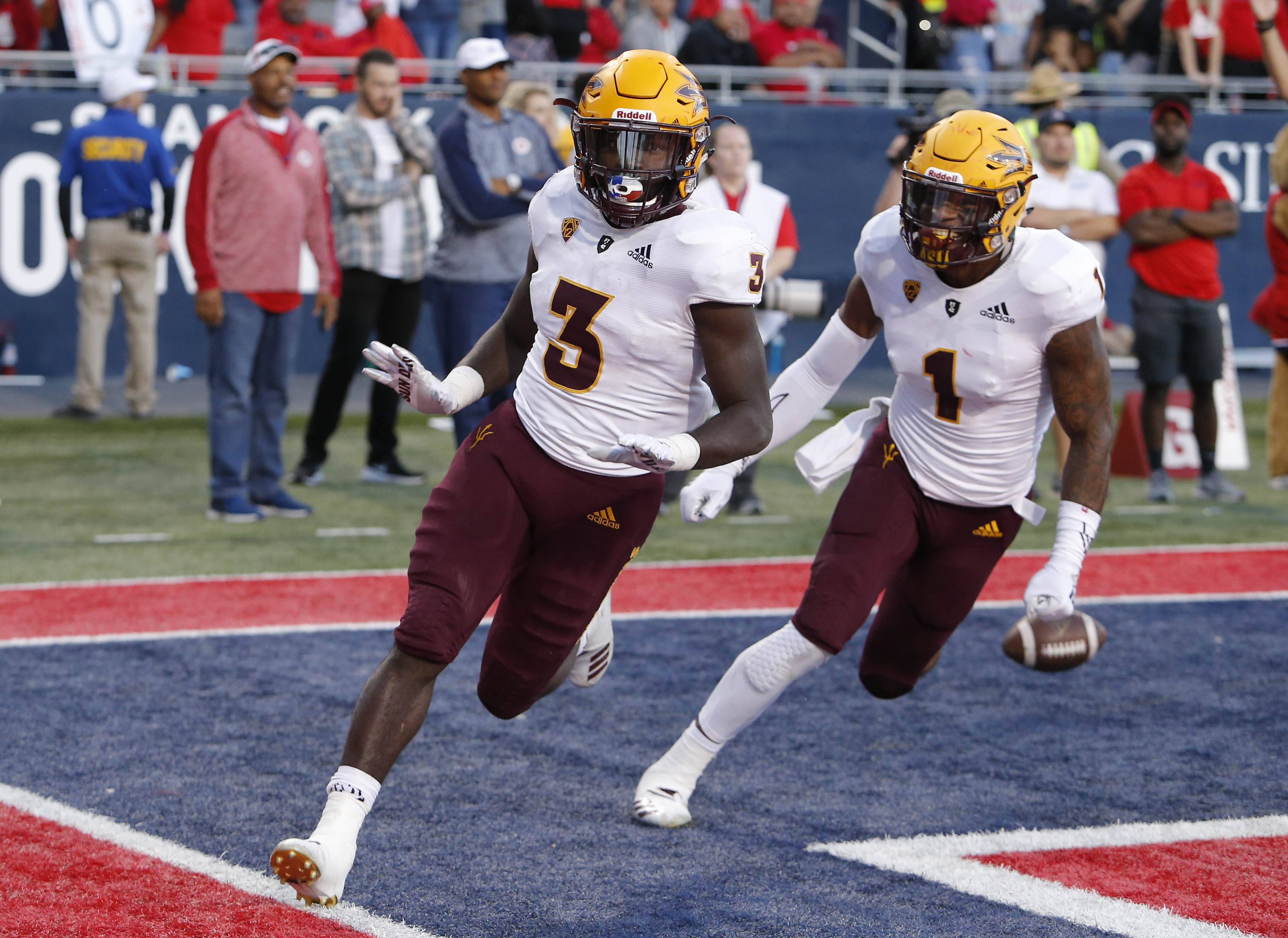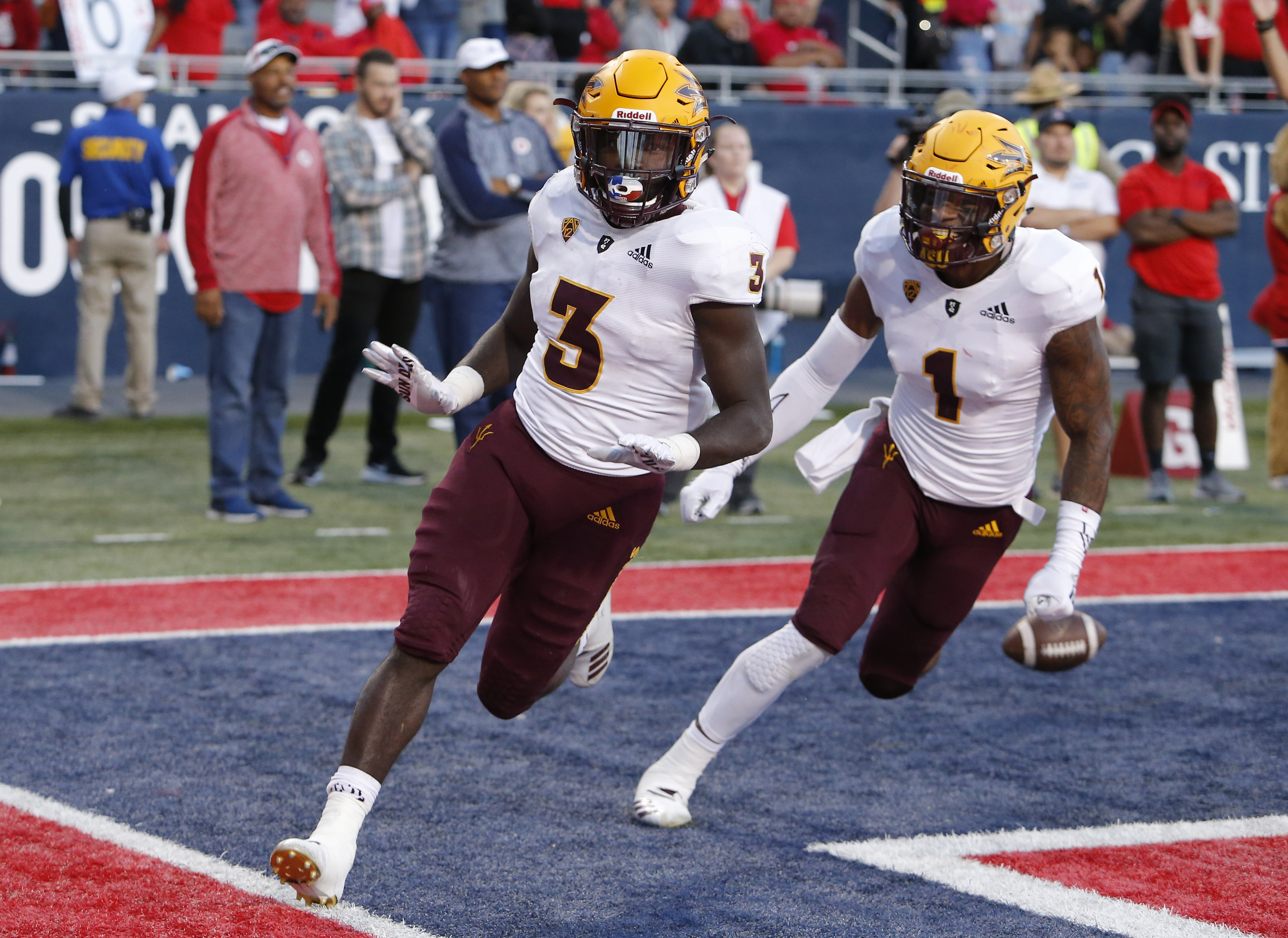 The Sun Devil game at Michigan State on September 14th could have a primo TV slot. Clemson at Syracuse has already been picked up by ABC for a 4:30 MT kickoff. The other national games that network executives would likely look at for a prime time slot that day are Oklahoma(Jalen Hurts at QB) at UCLA, USC at BYU, Stanford at UCF and Florida State at Virginia.
This is where Herm Edwards factor comes in on the business side. Coach Edwards connection to ESPN in year one was more than impressive. Every guest that we would have on the show that worked with him at "The World Wide Leader" would have nothing but effusive praise. Like it or not, selling a program on a national stage is now part of the job for the head football coach.
The program appears to be doing well in recruiting. Of course, stars next to kids name or recruiting analysts heaping(guessing) praise about a player is now the new norm in our business.
Stars only matter to dad's and grads. "Ballers" aren't measured by stars. More than a few Hall of Fame college and pro coaches have instilled that view in me. Yes, clicking on a link with the headline "5 star looking at ASU" is the latest craze. Never mind that the kid has listed 12 other schools and is serious about maybe 3 of them.
We shall see if the first full recruiting class for Edwards pays dividends. Can't really make too much out of the '18 class because Edwards and his staff came in so late.
There are severe depth gaps on the board inside the Sun Devil Football office. Being thin at linebacker, defensive line and running back is no way to navigate through a season. A year of injury, could be a season to forget.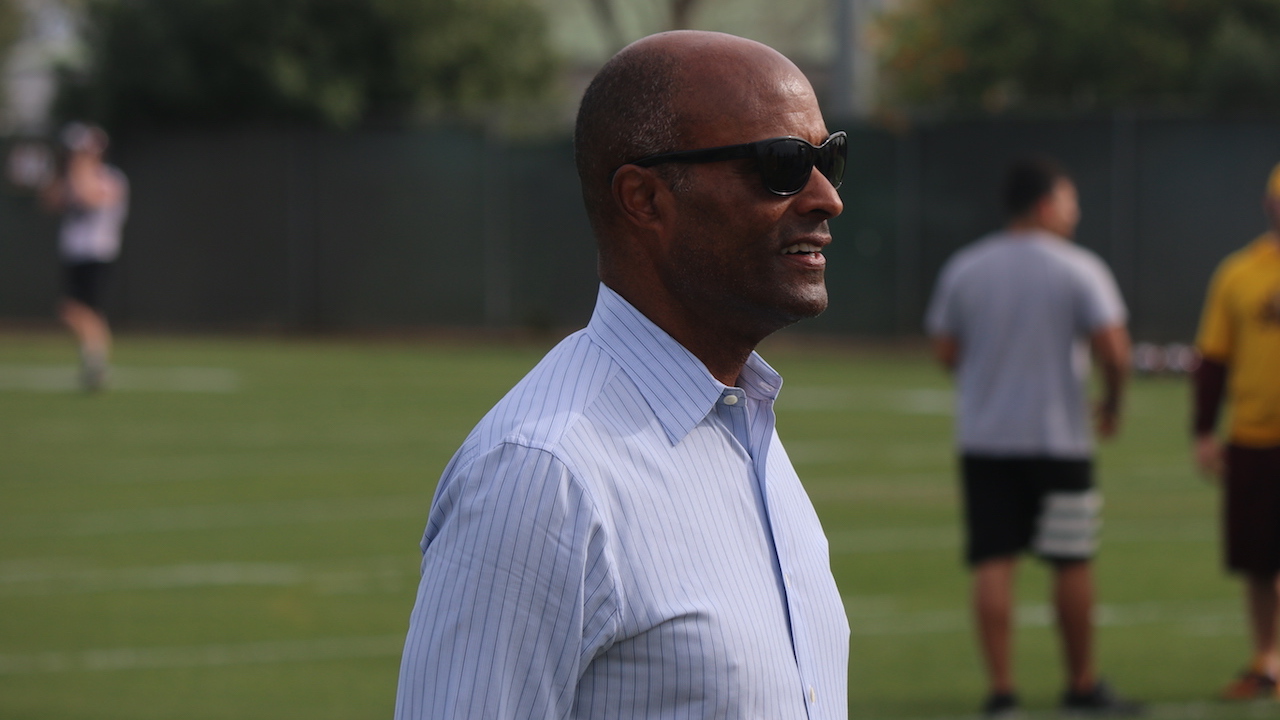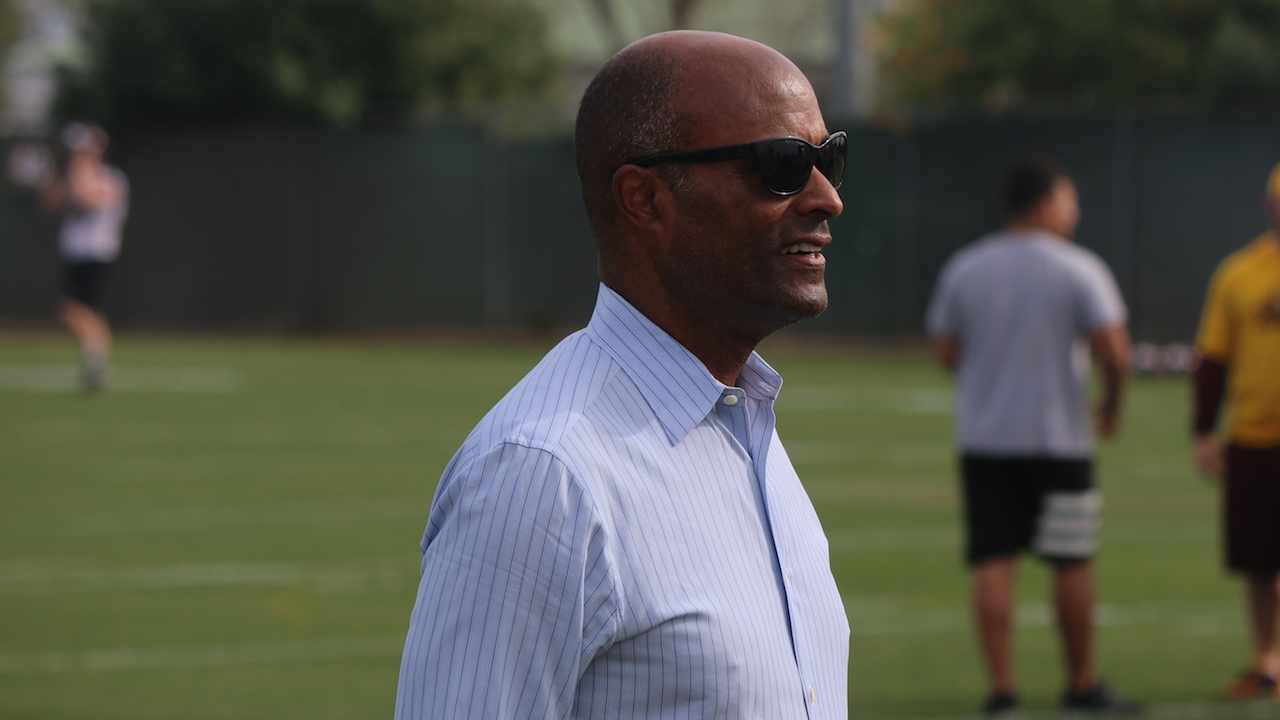 Believe it or not I still run into those who felt that Todd Graham wasn't treated right. They believe that Ray Anderson "hired his buddy". They refuse to go to games because they felt that Graham was wronged. Those people need to understand that you only get one shot in life. Bigger things to draw a line in the sand on. They are the some ones who send emails after a loss to Fresno State at the Vegas Bowl, laying out their arguments about how Graham would've won if Anderson had just stayed the course.
I happen to not agree with them on ANY of their points. The program is is significantly better shape today than at the end of 2017. Excited to see what story lines develop in the upcoming season. In Ray I Trust…