On a cold rainy morning in January of 2015, my wife and I walked around TPC Scottsdale following Tiger Woods. It wasn't a pleasant experience. Tiger said nothing to the fans during the round. He was playing so poorly. Boos came out of the crowd at 16. A hole earlier, we watched him shuttle back and forth between bunkers. At one point he simply shook his head in disbelief and dropped the club.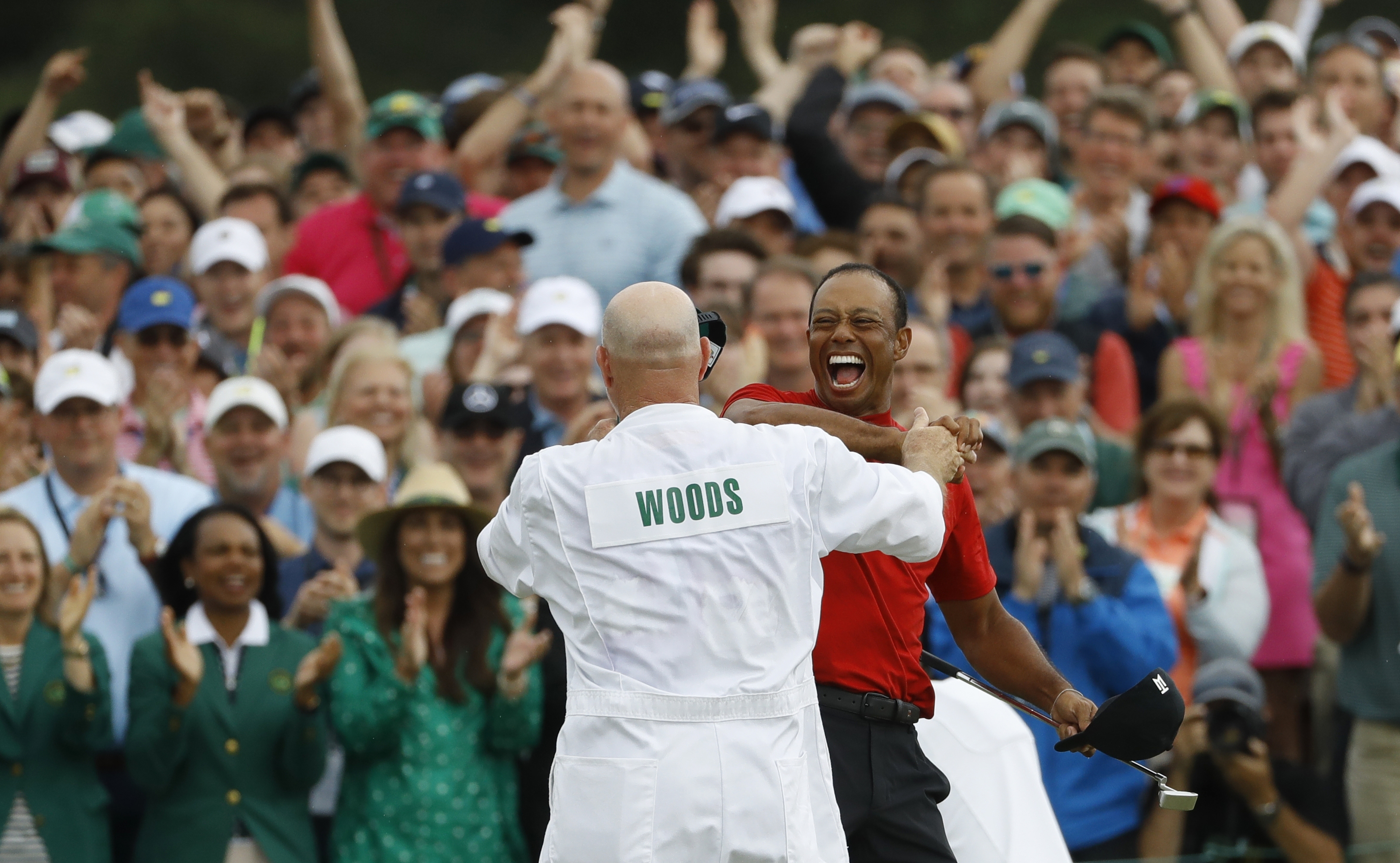 The beauty of sports is seeing a competitor get to a level that they didn't know they had in them. Steve Nash wasn't the biggest or baddest man on the floor in height and weight, but he owned the opposition on most nights. Luis Gonzalez wasn't the baddest man on the planet, but he has the single biggest play in Arizona sports history.
I've seen Charles drop 56 at Golden State in a playoff game and Fitz streak to the end zone in the Super Bowl. Randy struck out 20 and Jake "The Snake" found the end zone in the Rose Bowl. As the great singer James Taylor put it's "I've seen fire, I've seen rain".
Sunday, I did what most of you probably did too. I pulled me 14 year old son in and explained what was happening while Tiger was starting to grab control at 16. I was up hours earlier to make sure a shot wasn't missed from the comfort of by couch.
My wife watched most t of the morning, rooting out loud, as Tiger came down to the final couple of holes. I've seen some amazing things in sports. Nothing quite compares to the overall story of Tiger Woods tonight. My wife had tears when Woods' son ran into his arms. We both just sat in disbelief as the celebration ensued on our TV.
Now the Summer sports calendar has extra meaning. The PGA Championship, Open Championship and U.S, Open have more at stake. You may not like Tiger Woods, because of what happened off of the golf course. That's your call.
My wife and I look at the entire story, and for one day we were just blown away by what we had witnessed. Most of us now have a Tiger Woods story.