By Andrew Bell
The 2018-19 Arizona Coyotes season drew to a close on Saturday night against the Winnipeg Jets. It was a season filled with highs and lows but above all, it could be left with some "What ifs?"
Those what if questions come in the form of "What if the Coyotes were fully healthy?" or "What if they had picked up one extra point down the push toward the postseason?"
A lot of these thoughts can creep into the minds of fans and players alike, and members of the organization were not short to discuss the bitter after taste of just missing the Stanley Cup Playoffs on Saturday night.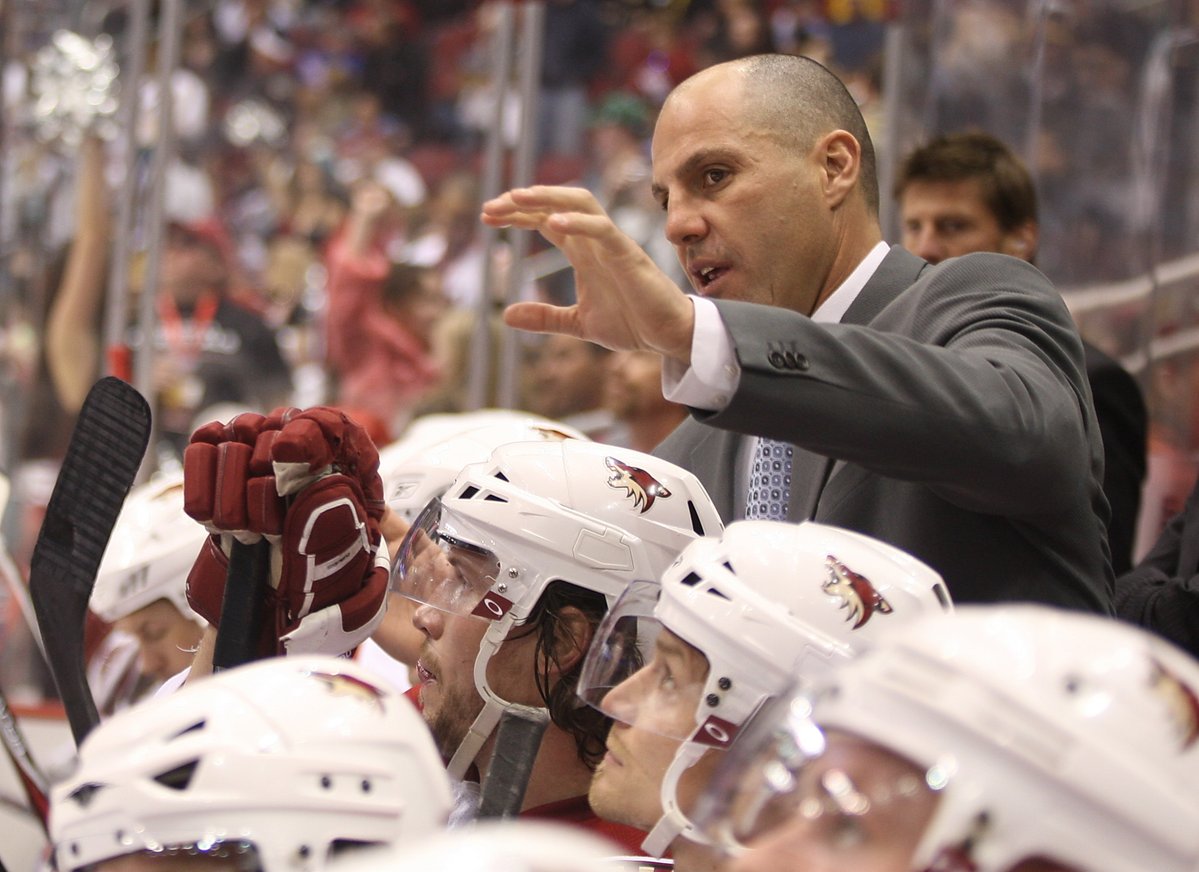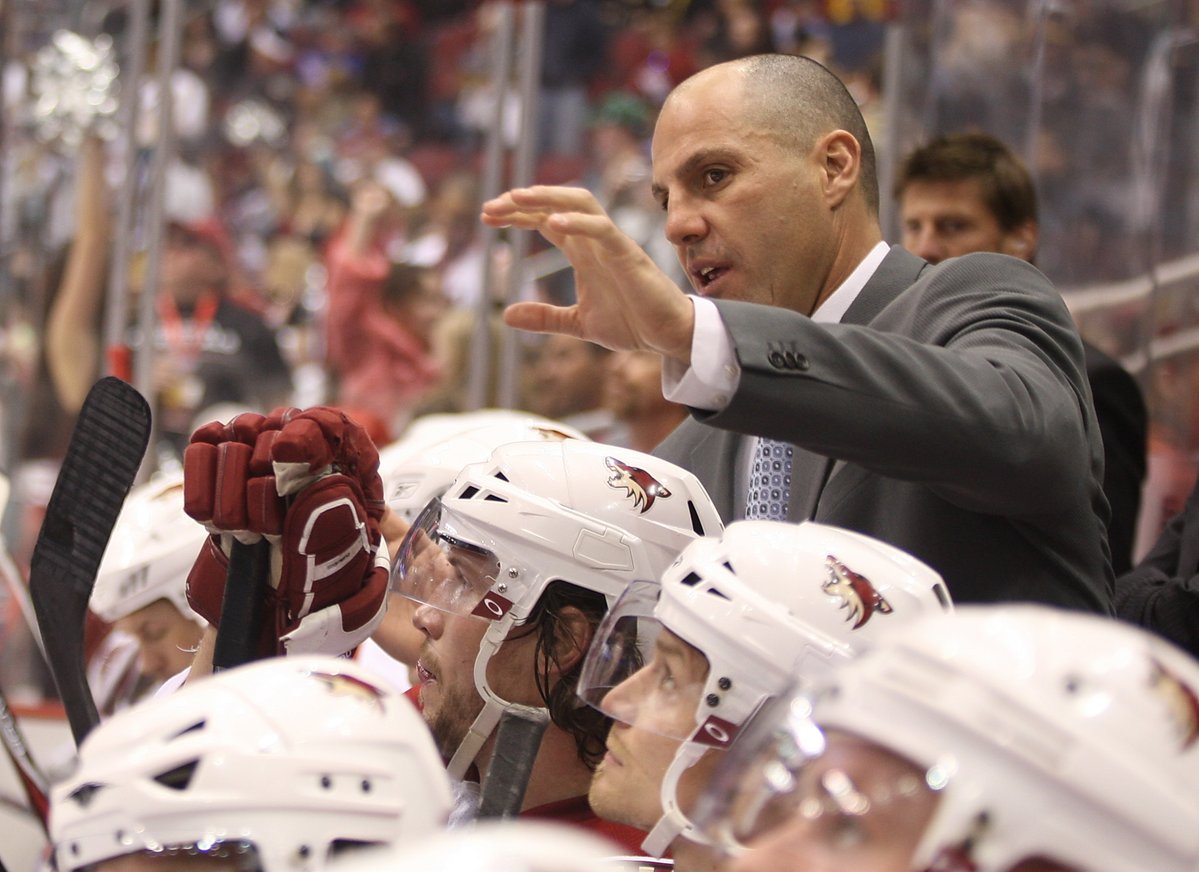 "You get a taste of how close you are. I was talking to the players the other day…Is there anything we could have done more for those extra two or three points? I even said it to myself," said Coyotes head coach Rick Tocchet. "I think that's something that you think about."
After Saturday's final buzzer sounded in the National Hockey League, the Coyotes found themselves four points back of the final Western Conference Playoff spot. It could have been a slimmer margin if not for a late-season surge by the Colorado Avalanche, who went 7-1-2 in their final 10 games.
Considering the surplus of injuries the Coyotes were dealt, the outcome doesn't seem horrendous. The Coyotes lost starting goaltender Antti Raanta and newly acquired forward Nick Schmaltz in January, defenseman Jason Demers in November, forward Christian Dvorak in September, and forward Michael Grabner in December.
All of the aforementioned players sustained bumps and bruises that lasted for extended periods of time. For Schmaltz and Raanta, it caused them to miss the remainder of the season.
"There have been so many injuries and we all stuck together. We all want to win, we're close," forward Alex Galchenyuk said. "I think six years to get to the playoffs and we were this close. So, we have to go back at it next year."
Tocchet noted that in the time of injuries was when players began to step up. Players who might not be thought of as key players stepped into new roles. The next man up mentality took over.
"It all started when the adversity hit. It was almost kind of like we said, 'We need everybody.' It's not four or five individuals, it kind of steamrolled. We started getting players," Tocchet said. "Richy (Brad Richardson) had a career year, Kuemper, Vinnie (Hinostroza) turned into a hell of a player for us down the stretch. Crouse (Lawson Crouse) turned into an NHL player…We started getting some guys to get some traction for us."
Along with the traction became a late-season Vezina Trophy candidate in Darcy Kuemper. Kuemper was statistically the best goaltender in the NHL since the calendar hit 2019 and he came out of the blue to grab the reins as the Coyotes starting man.
"As an athlete, there are certain parts of your career where you find something about yourself. I think Kuemps found that mental toughness and that goalie that he knows he can be," Tocchet said. "…Kudos to him for what he did and his mental toughness, and also looking himself three months ago and saying, 'I am not good enough. I got to be better if we are going to go anywhere.' If you talk about the old cliche of looking in a mirror, he looked in the mirror and he did something with it."
As for next season, the Coyotes have one key place where they are looking to improve – The scoring department.
The Coyotes were third to last in goals scored with 209. They were the only team in the NHL without a 20-goal scorer. Forward Brad Richardson and Galchenyuk were tied for the team's scoring lead with 19 goals.
"We played hard until the end but I think it just came down to that we didn't quite score enough goals with unbelievable goaltending," Richardson said.
The NHL Entry Draft is on June 21-22 in Vancouver. Whether General Manager John Chayka looks to identify this offensive hole through the draft, trades or free agency is to be determined. What is known is that it's on the radar of Tocchet and Chayka.
"I am excited about this Summer. There's a lot at the draft, there's free agency, there could be trades. There's a lot of things this Summer that can improve your team. But I think the overall concept that John has done here to get the type of players we want in here, we are chipping away at it and we are getting closer," Tocchet said.
"…That will definitely be at the roundtable meeting. We all know that we need to get some scoring. Whether it's some guys that were injured that will be healthy for us that will help, or some guys that had some off years. Hopefully they can bounce back and then we will obviously look for some players."
All things considered, this season was the closest the Coyotes have been to making the postseason since the turn of the decade. The goaltending was stout and the team persisted through injury. According to The Athletic's Craig Morgan, Kuemper, defenseman and captain Oliver Ekman-Larsson, and forward Derek Stepan also played through lower body injuries late in the season.
Playing through discomfort is the norm in the NHL but the Coyotes might have been the most afflicted team in the league. If all the elements are able to integrate and be healthy for a full season, then the best seems yet to come.
"I talked to OEL (Ekman-Larsson) the other day and he said he wants to keep this culture going the right way. We have made some strides and we need to keep steamrolling and pushing ourselves. We have some guys that are going to have to have a really good Summer to train…They have to come back motivated," Tocchet said.
We cannot take a step back. I think the fans are starting to believe and they are starting to come out. I think the ticket sales are getting better and I think we have to show them that we aren't stepping back. As a coach or an organization, we have to continue to go forward."