For the second day in a row the Cardinals added a wide receiver in the NFL Draft. Saturday morning GM Steve Keim used the first pick in the fourth round(103) to select Hakeem Butler, a 6'5/227 WR from Iowa State. He comes into a situation where he can have a veteran mentor in Larry Fitzgerald to learn from."I think that's what I am most excited about, at this point, because he's been in the game, he a legend". He set school records for the Cyclones. A single season record in yards(1,318) and yards per catch (22)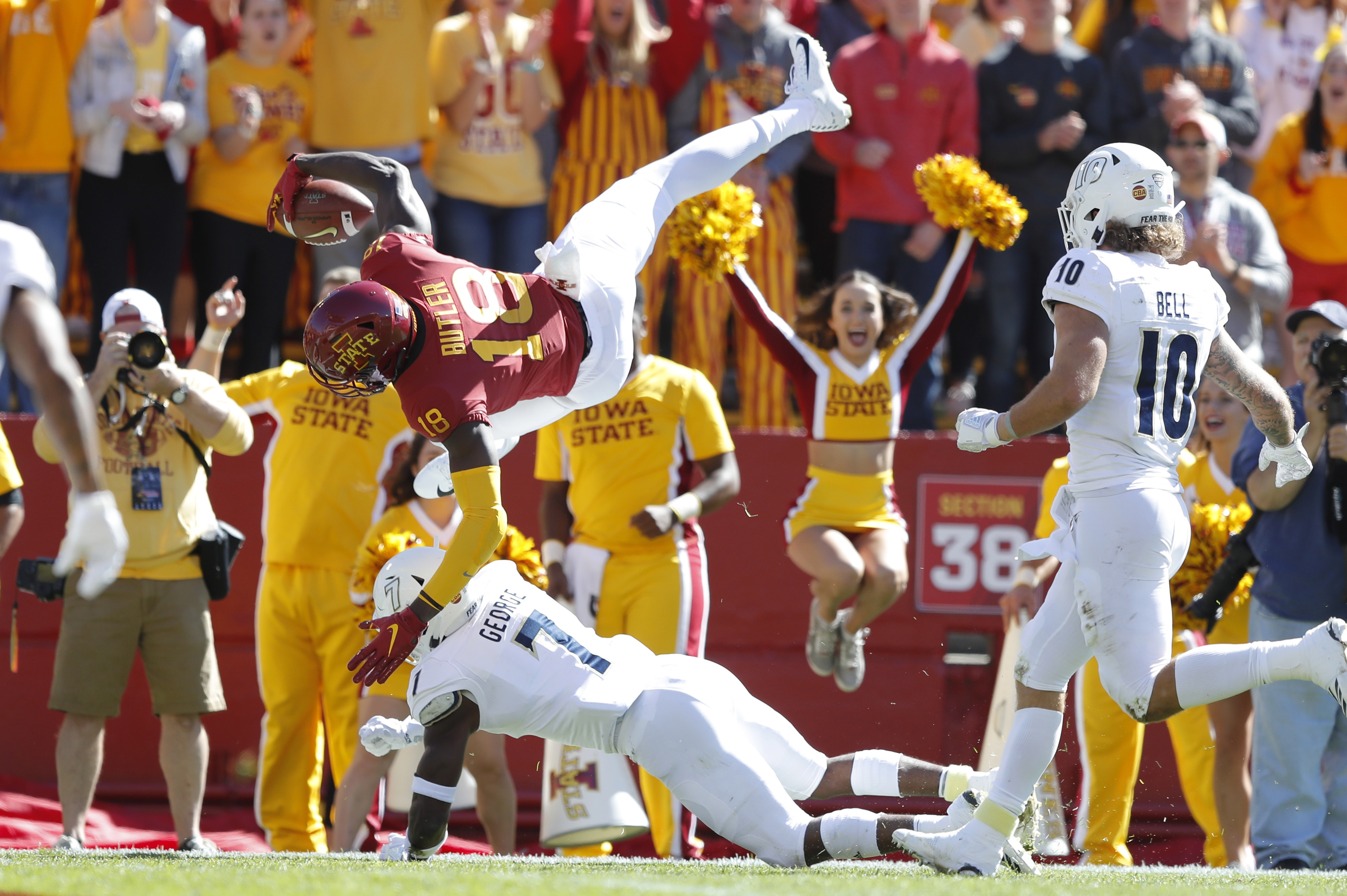 His quarterback at Iowa State was former Perry high school star Brock Purdy, who I spoke with right after the selection. "Everybody looked up to him, he's outgoing and really, really funny. a great guy to be around."
At Butler's pro-day the Cardinals were a team that showed quite a bit of interest. "after he finished out, the Cardinals WR coach pulled him aside and they spoke for awhile, there was genuine interest, I couldn't be happier for him."
So why would a player with great size and speed(4.48) drop to the fourth round? Should be a good chip on the shoulder when Butler starts working on his NFL career.
Friday the Cardinals selected WR Andy Isabella, from Massachusetts was taken in the second round.