JA Morant or Zion WIlliamson?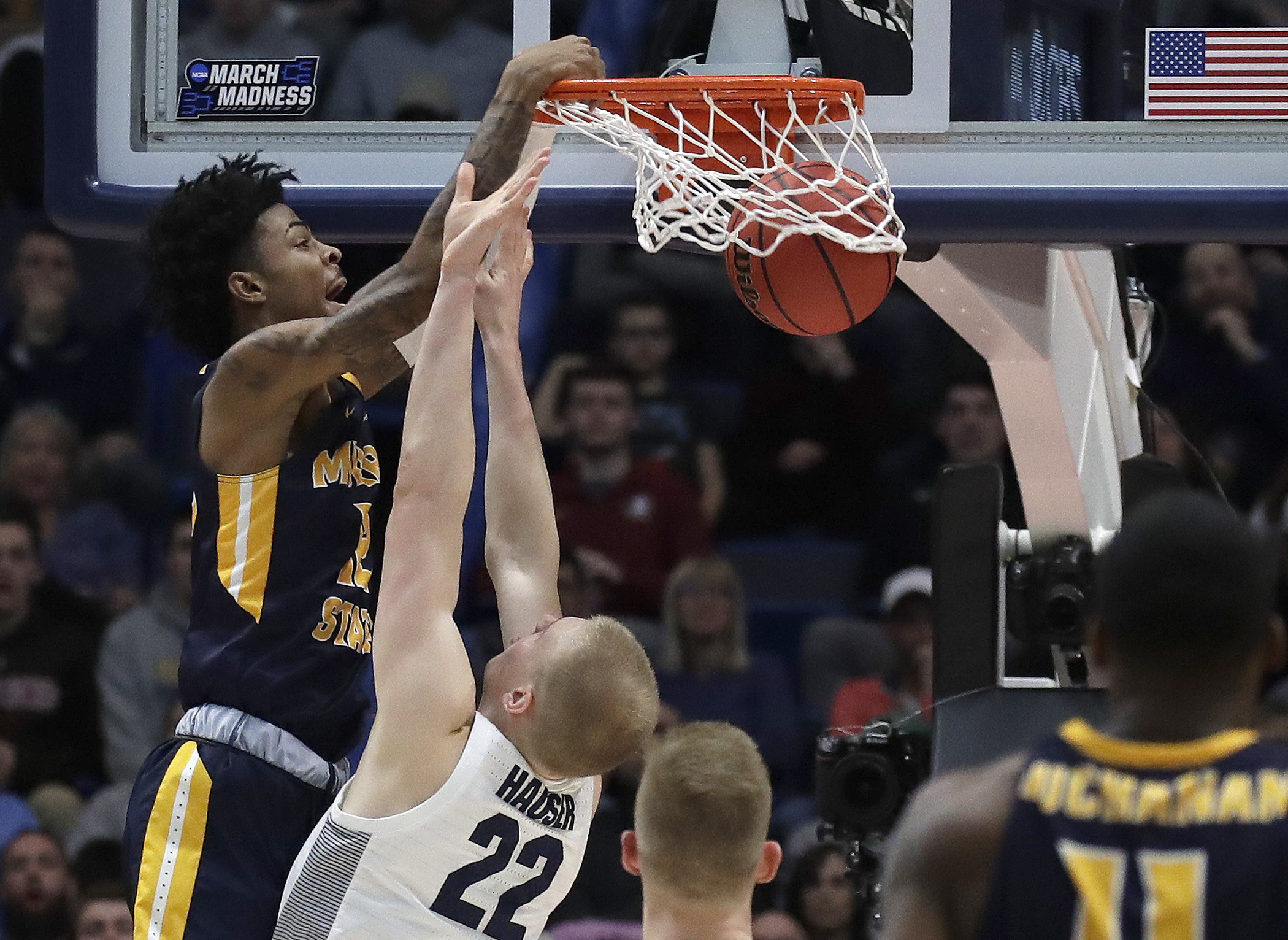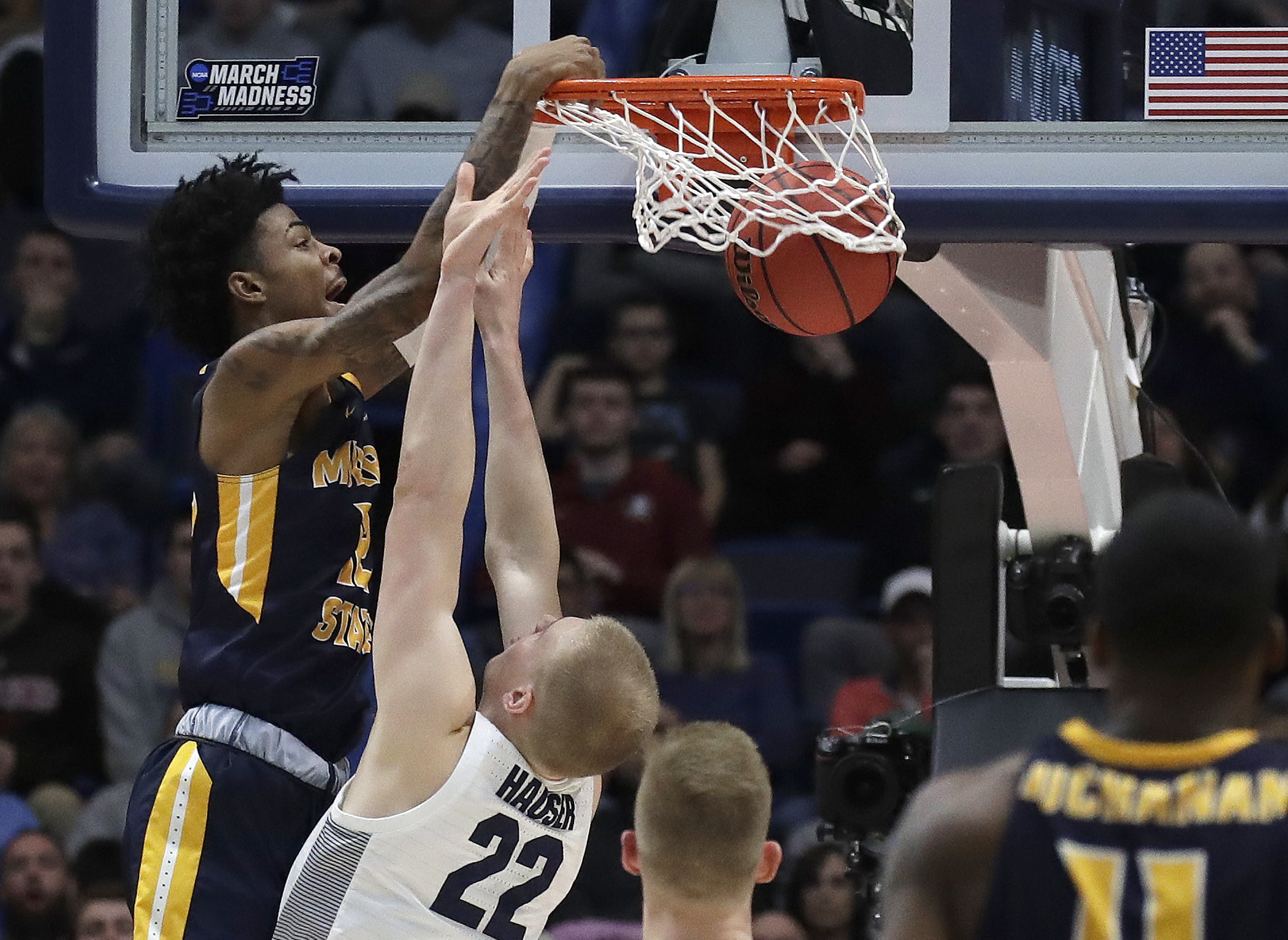 If the Suns are fortunate enough to keep getting blown out of games over the next couple of weeks, they may be in line to finally nab a point guard that the front office couldn't find through trade or free agency.
If you have been watching March Madness, Ja Morant from Murray State, enhanced his draft stock with two solid showings before his team was eliminated.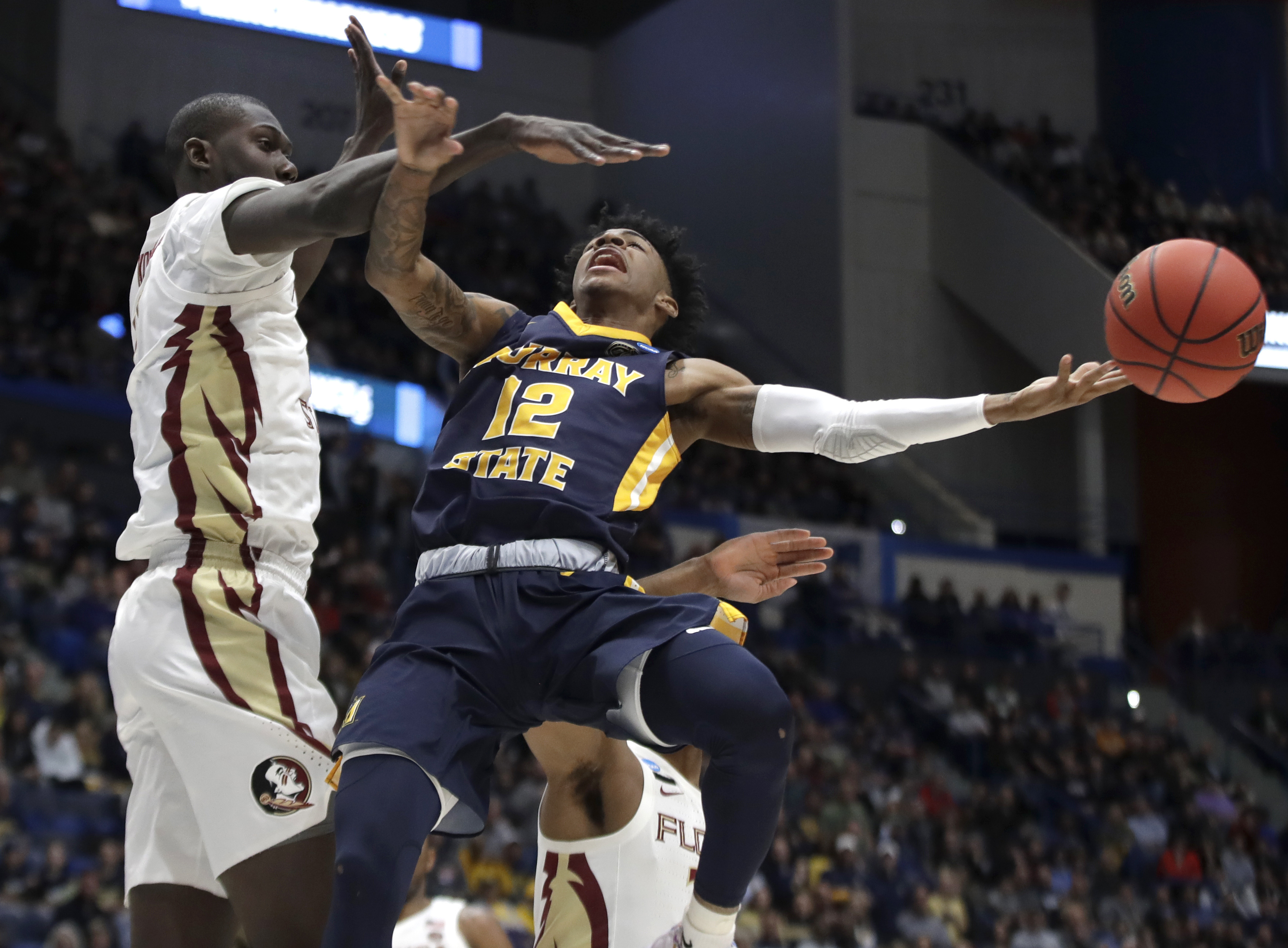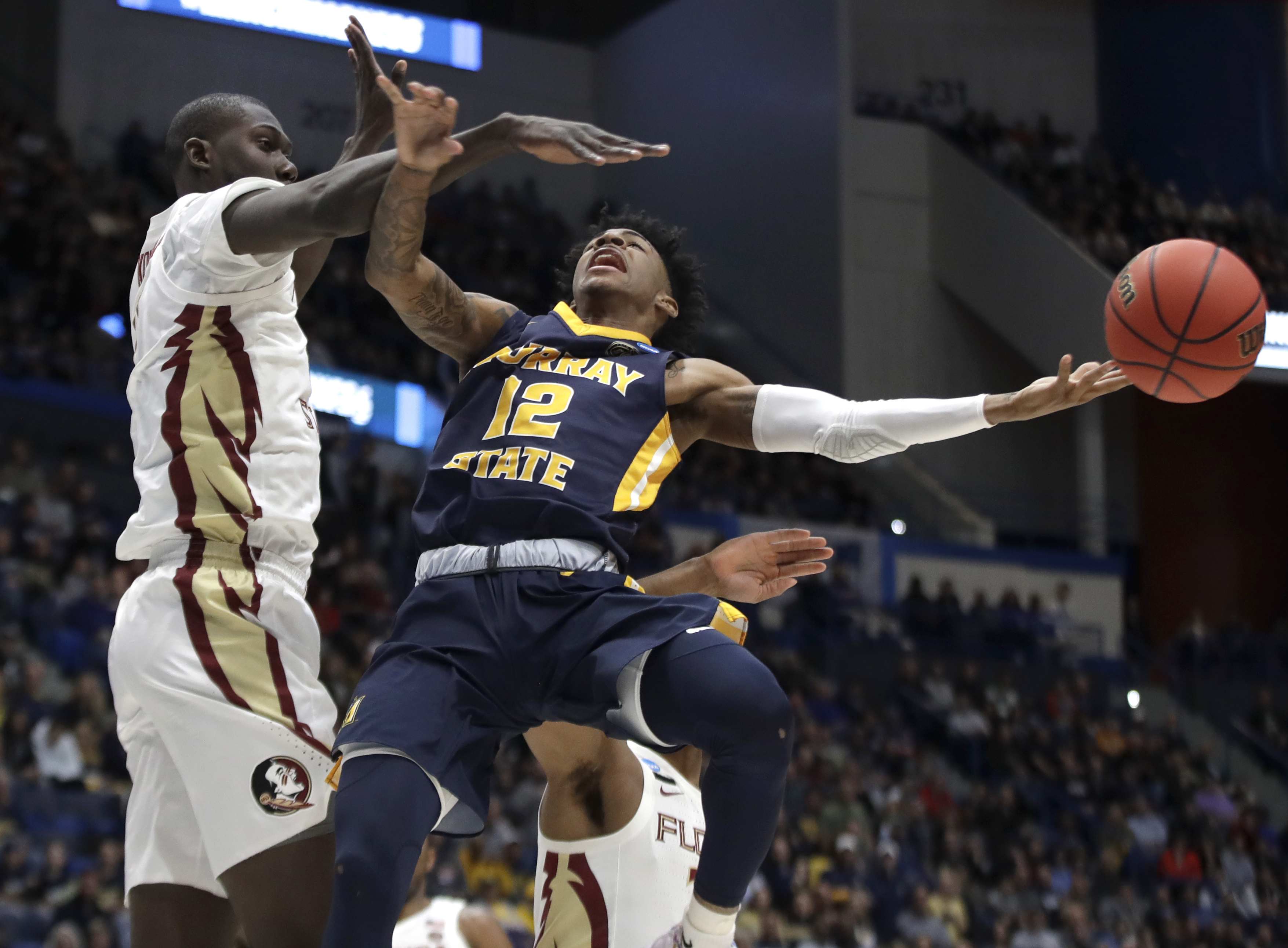 On a side note, when you hear that players should be paid while in college(and they should) remember that without the exposure given to Morant by the NCAA Tournament, we wouldn't be buzzing about him today.
Ayton, Booker, Morant would put a few butts in the seats. Zian will fill entire sections. Draft Zion, you still have the point guard void. This owner hasn't been able to find a GM to pull off a deal to bring in a high end floor general.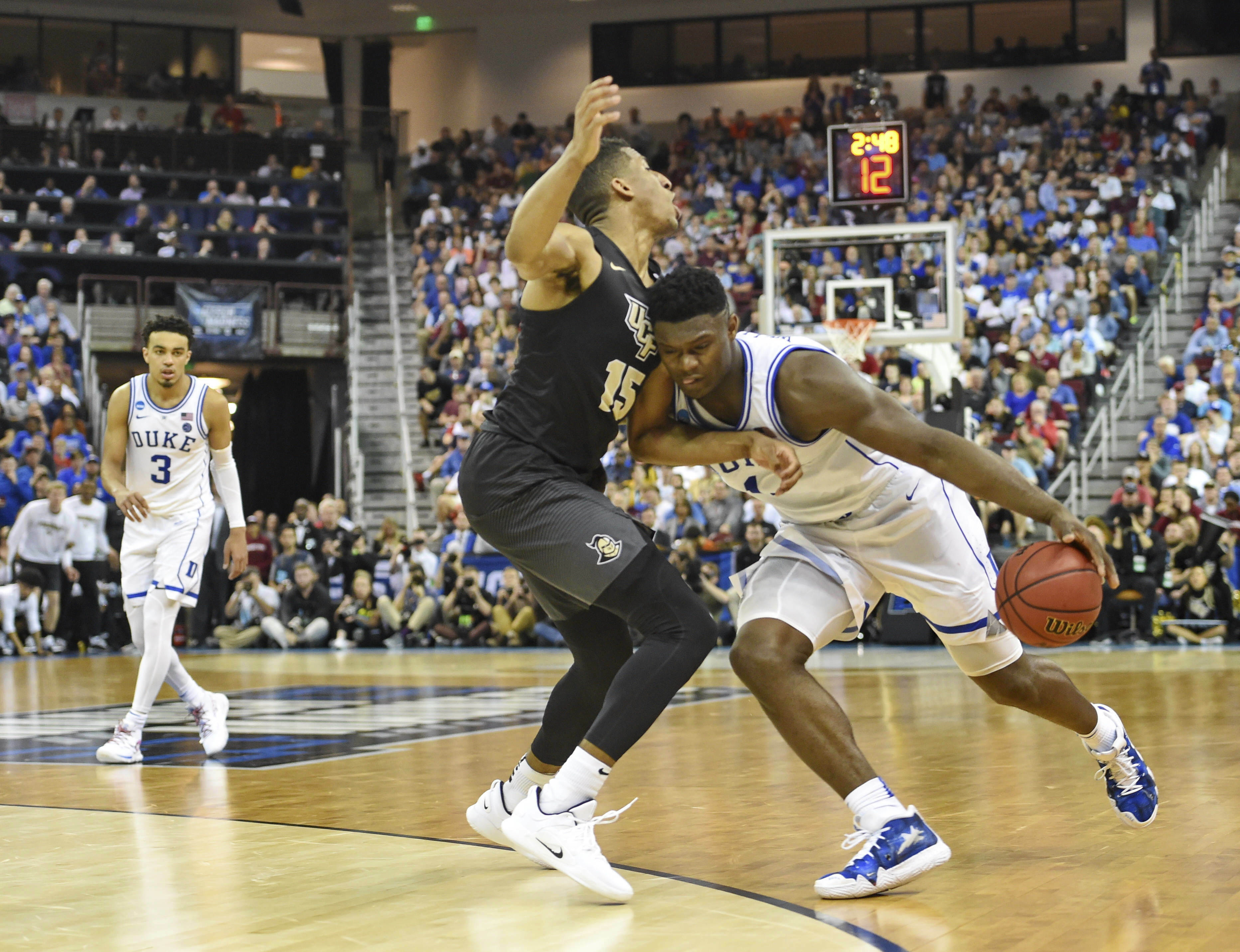 The Suns used the top pick in the 2018 draft on Deandre Ayton and passed on Doncic. If Doncic were in Phoenix today, the Suns would be closer to a playoff team than they are with Ayton.
Guards handle the ball and control the court more than big men. Devin Booker can jack up 34 of the teams 76 shots in a 33 point loss and some get excited that he scored 59. Makes no sense. Get me a point guard like Morant with the second pick.
The likely scenario in the NBA Draft will be, Knicks #1 (Zion) and the Lakers #2 (Morant). But if the Suns can just squeeze out one of the first two picks, they will get a player that will bring life to the court and at the ticket window.
Two things that have been missing since May 29, 2010…