It wasn't pretty, but Arizona State won their opening matchup in the NCAA Tournament Wednesday night, 74-65 over St. Johns. The Sun Devils move on to play Buffalo in Tulsa on Friday afternoon at 1pm Arizona time.
Bobby Hurley after the game told a national TV audience, "I was fighting for my life to get this one". He also made mention of needing his team to do a better job of taking care of the basketball. 21 turnovers will tend to do that.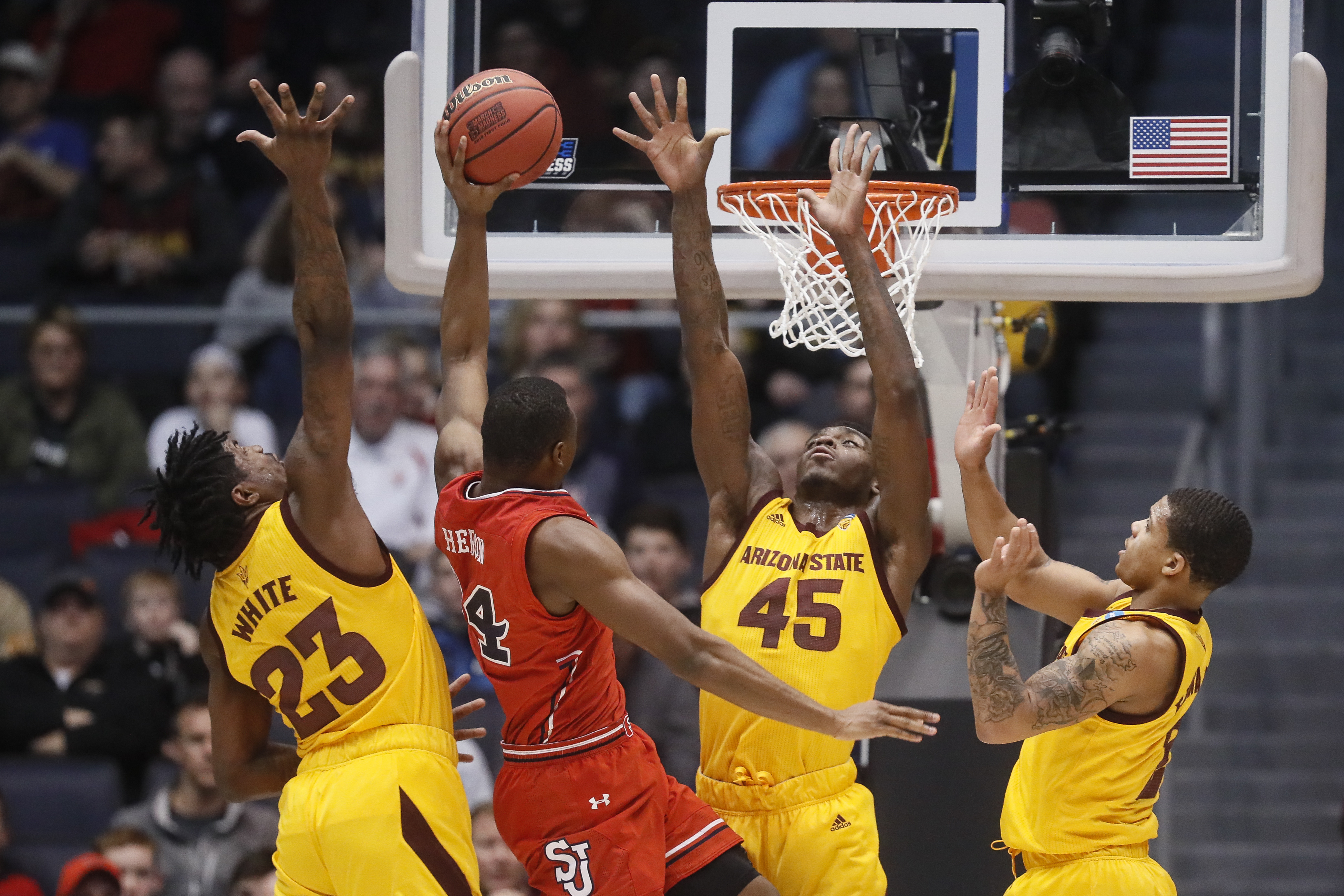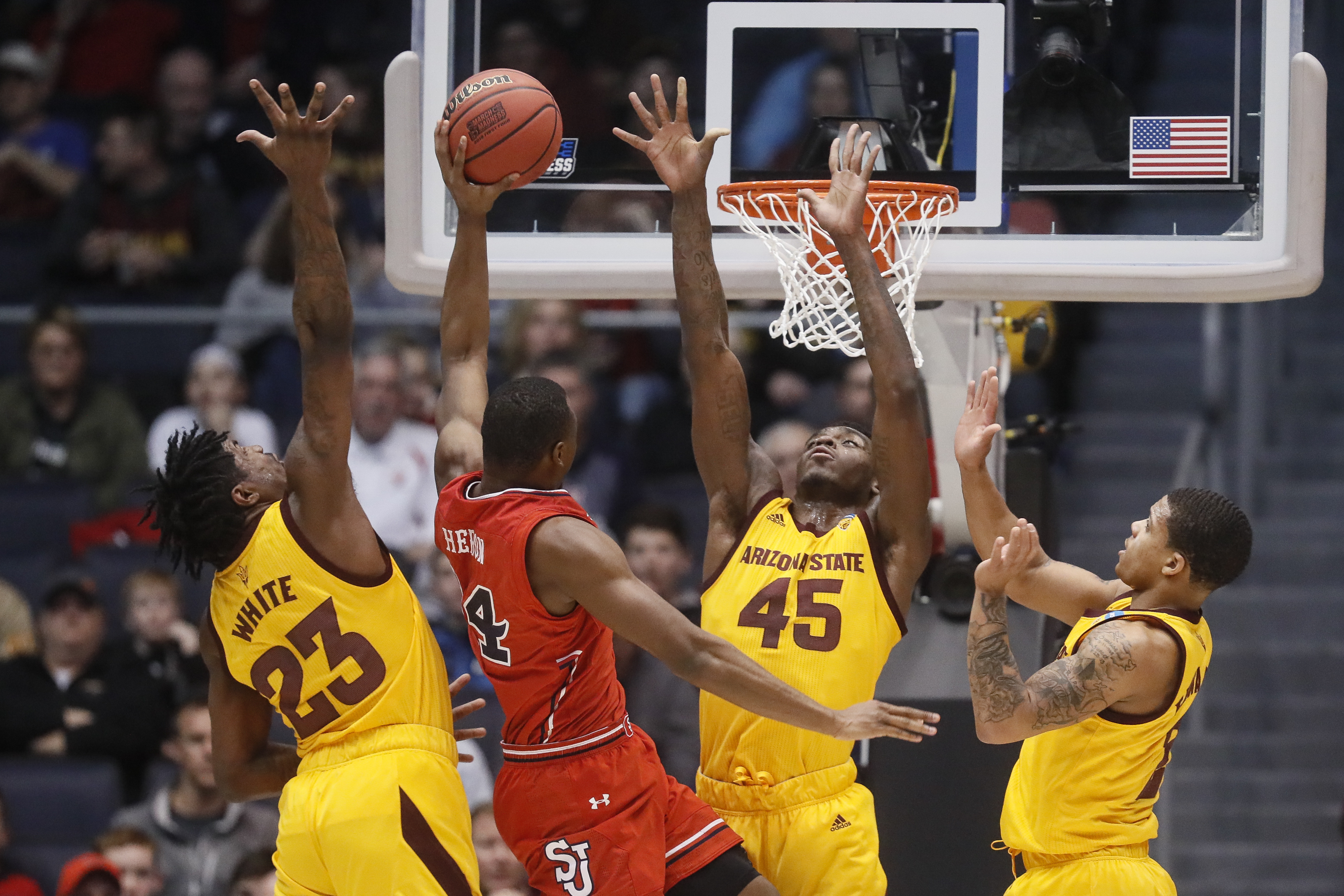 The Sun Devils raced out to a 13 point halftime lead, only to see the Storm capitalize on ASU's sloppy play and keep themselves within striking range. Arizona State struggled with full court pressure that St. Johns applied, which led to many mistakes in the second half. Poor shot selection and playing down to the level of the competition all played a part in the game. The outcome means that Arizona State is victorious in a NCAA Tourney game for the first time in 10 years. It's another major accomplishment in the Hurley Era.