Emmanuel Butler has made a habit of proving people wrong. A standout tight end at Mountain Pointe he signed with NAU. Despite interest from Power 5 programs like ASU, Arizona, Missouri, Colorado and others, the Lumberjacks were his only offer back in 2014. Butler leaves Flagstaff four years later the most decorated player in program history and looking to prove a point (again) this week at the NFL Combine in Indianapolis.
"I'm the best receiver in this draft, that's what I believe," Butler said to Sports360AZ.com in a recent interview. "That's what I believe and I'm going to continue to say that whether I go in the first round or am an undrafted free agent."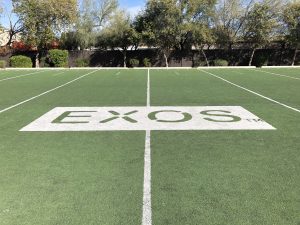 — NAU Football (@NAU_Football) February 12, 2019
Now it's time to prove he's ready to transition to the elite level of play in the NFL. Butler impressed in workouts and practices leading up to the NFLPA Collegiate Bowl and capped off his week catching three passes for 46 yards, including the games longest reception (32 yards).
"I'm confident in myself and I'm confident in my abilities," Butler explained. "I'm confident in the football player that I am."
Butler will have a chance to show all of it in the coming days on the big stage in Indianapolis.