When I last saw Thrive Performance Yoga, the only thing "thriving" were the piles of trash within the vacant building. It was early October, and Donna and Michael Chasan had just acquired the property and were finalizing their plans to start building out a yoga studio on the corner of Higley and Pecos in Gilbert.
Fast forward to Saturday, when Thrive Performance Yoga held its grand opening, just three months after Eric Sorenson and I shot an AZ Audibles segment from what was the skeleton of what we see today. The studio took shape from an architectural write-up to a two-studio facility in roughly 90 days. It will cater to yogis of all types, from beginners to elite athletes and children trying their first warrior pose to adults who have hit their mats for years.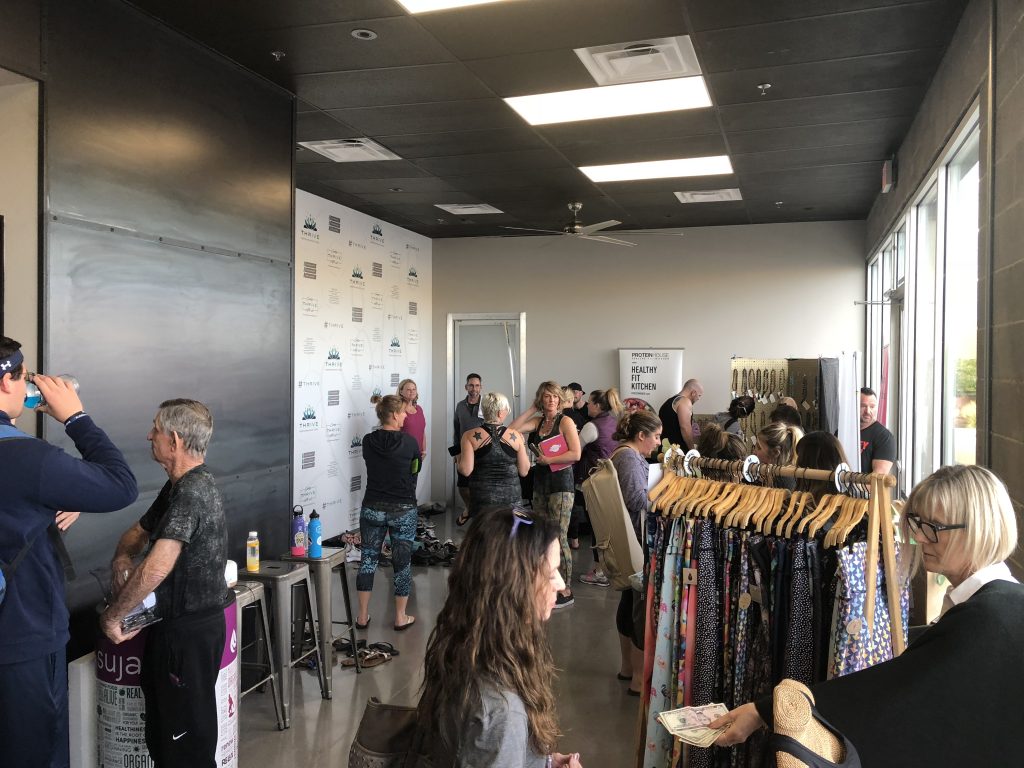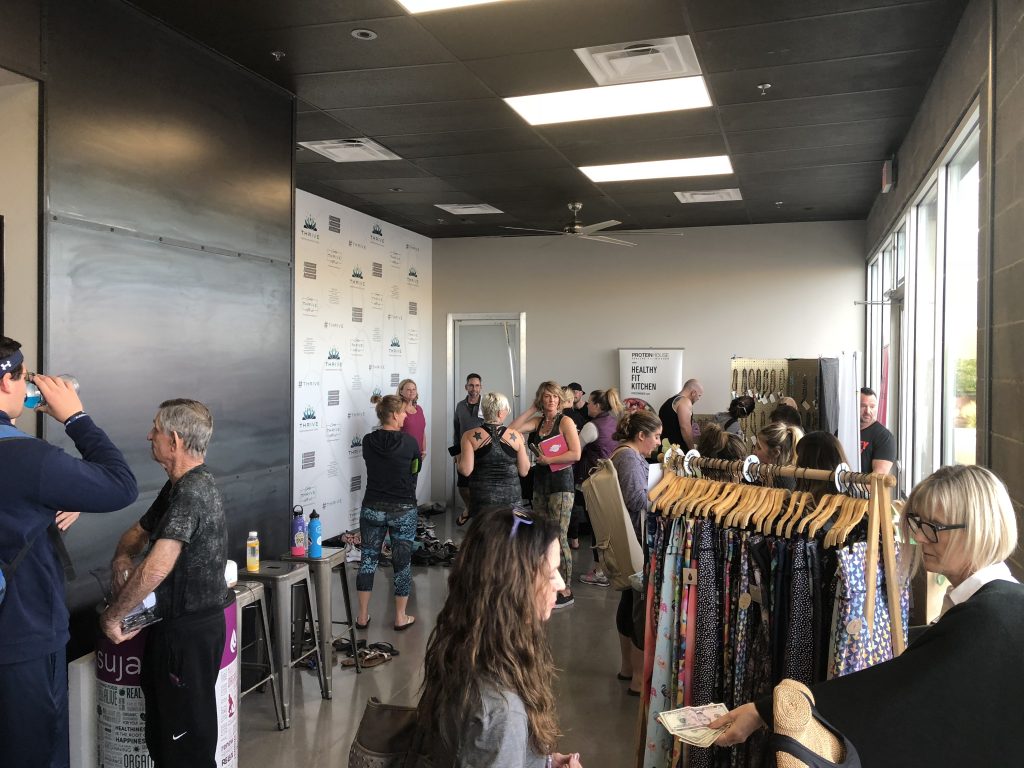 The spark for this studio came after Donna began instructing yoga for the Casteel High School football team before the 2017 season. The results spoke for themselves; the Colts won a state title and they had zero muscle-related injuries the entire season. Other schools and teams requested Chasan's services, including other Casteel teams and the Higley, Hamilton and McClintock football teams. Higley head football coach Eddy Zubey would have Chasan work with the team, himself included, hours before their Friday night games to ensure they were ready to go mentally and physically in their pregame preparation.
Higley quarterback and Cal signee Spencer Brasch, whom Chasan calls a "life-long yogi," works the practice into his workouts consistently.
"I felt myself improve in my game and become more flexible," Brasch said. "My running was better, just everything about (football) felt more natural after I started doing yoga. Now that she has her own studio, I'm going to be coming around a lot."
Chasan focuses a substantial amount of her sessions with high school athletes on "prehab," or injury prevention before her players compete. She is a former college golfer and that background has resonated with the players she works with.
"I think it's from her history from her being an athlete and having injuries," Casteel offensive tackle and Yale commit Brandon Babcock said. "(She is) giving us ways to fix our mistakes and showing us yoga is something that's important."
Chasan's workouts were so effective that many of her athletes wanted to practice yoga beyond the weekly sessions set up by their schools. Pair the growing interest from high school athletes and the large audience Chasan has built doing event-based yoga for Yoga Party Live, and the need for a home was evident for the Chasans.
Thrive Performance Yoga was born.
The work has been nonstop for the team and went all the way up to the facility's opening Saturday morning. Chasan said before one of her classes that her staff was putting the finishing touches on the studios at 7 a.m., just one hour before her studio's 8 a.m. grand opening. Transforming a concept to a full-fledged studio that has 14 instructors required a lot, and it might have been a good thing the Chasans were unaware of just how much work was required when they started this process.
"It is way more (work) than I ever thought it would be," Chasan said. "If I would have known, I probably wouldn't have done it. I'm glad I didn't know because it's so necessary. What we are bringing here, everyone who has come in today has said, 'This is exsactly what I've been looking for.'"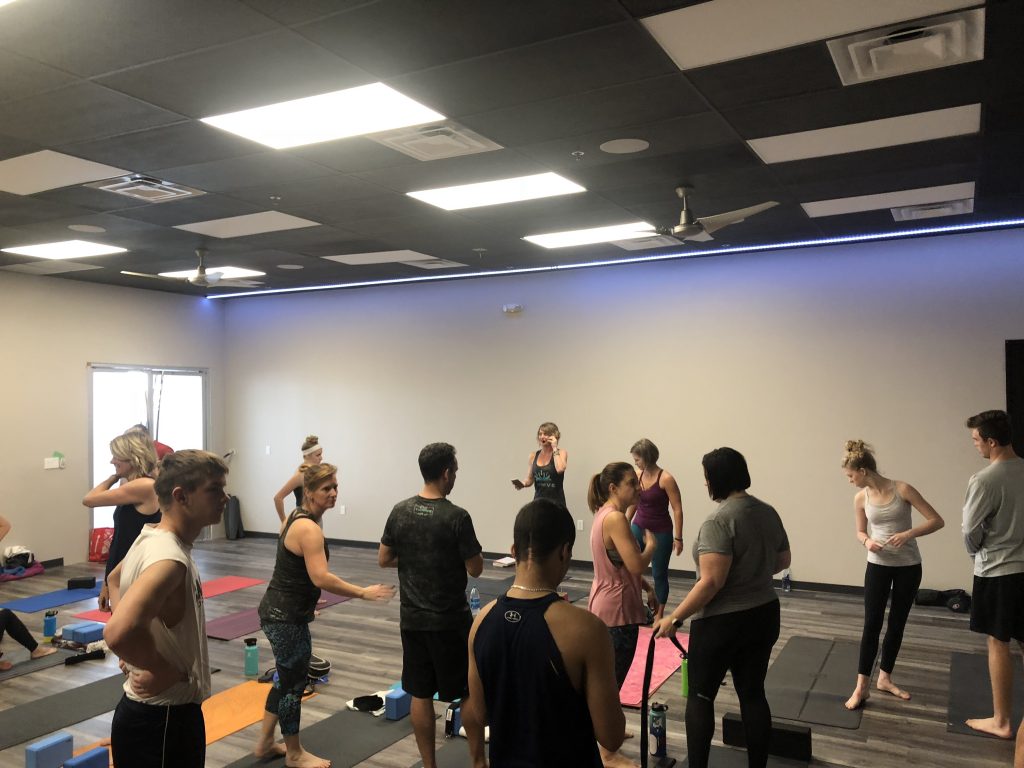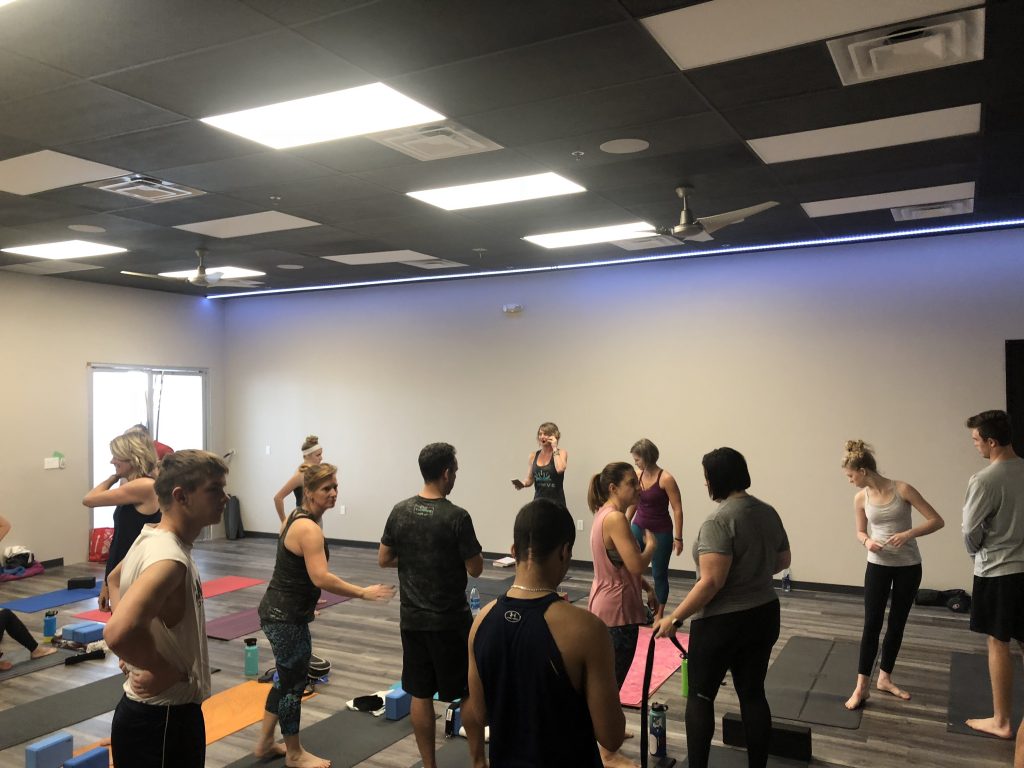 Thrive Performance Yoga held multiple types of classes in their grand opening, and Chasan's first class revolved around the work she consistently does with her high school athletes. Participants in that first class included Brasch, Babcock and multiple Higley and Casteel athletes — and yours truly. Having her players there as her family starts a new chapter will stick with Chasan for a long time.
"They're so incredibly supportive, and it absolutely means the world to me," Chasan said. "They're like my kids. I have supported them and now they're doing it back to me. I'm so honored to be leading this group."
The facility has a main studio for scheduled classes and a smaller studio for private groups. Chasan said during the grand opening that she was approached about "Mommy and Me" classes, classes for first responders, and classes for private sports training groups.
She still also plans to go on-campus with the school teams she has worked with in the past and have all new athletes work out at Thrive.
And now that the walls are up, the studios are complete – except a finishing touch or two – and Thrive Performance Yoga has officially opened, the Chasans are excited to take a breath, albeit a short breath, and look back fondly on the past three months.
"It has been crazy…in a great way."