Aaron Rodgers had the ball with less than two minutes to go and his team trailing Arizona. We've seen this movie before. But the Cardinals would find a way to come up with their most improbable victory in an otherwise dreadful season. Rodgers couldn't come up with enough magic for a game tying score in the closing seconds as Packers kicker Mason Crosby would miss a 49 yard field goal attempt on the final play of the game giving the Cardinals their third win of the season, 20-17.
The Cardinals would take the lead with 1:45 left on a Zane Gonzalez 44 yard field goal. The former Arizona State kicker was signed this past week.
a href="https://www.sports360az.com/?attachment_id=85708″ rel="attachment wp-att-85708″>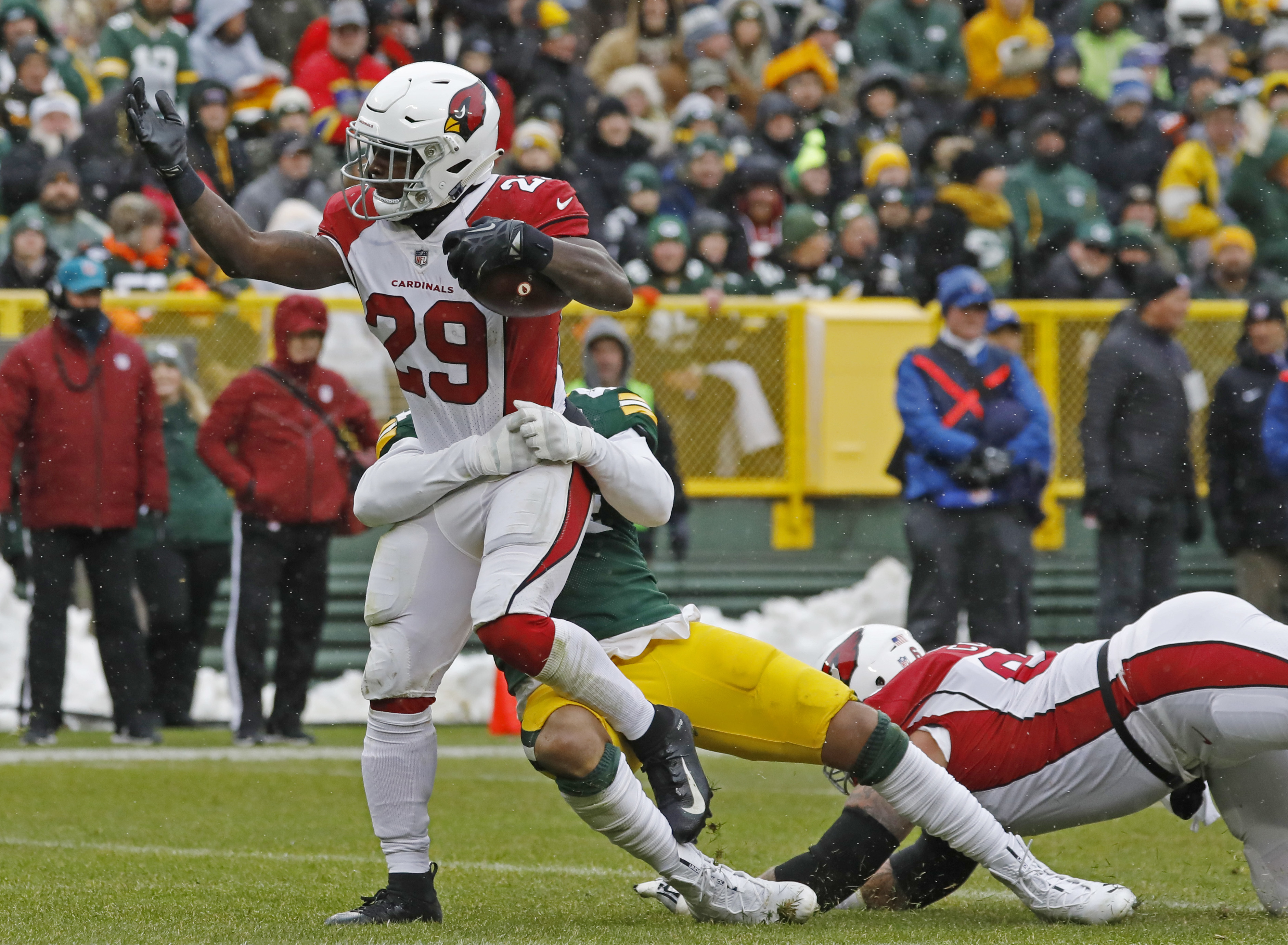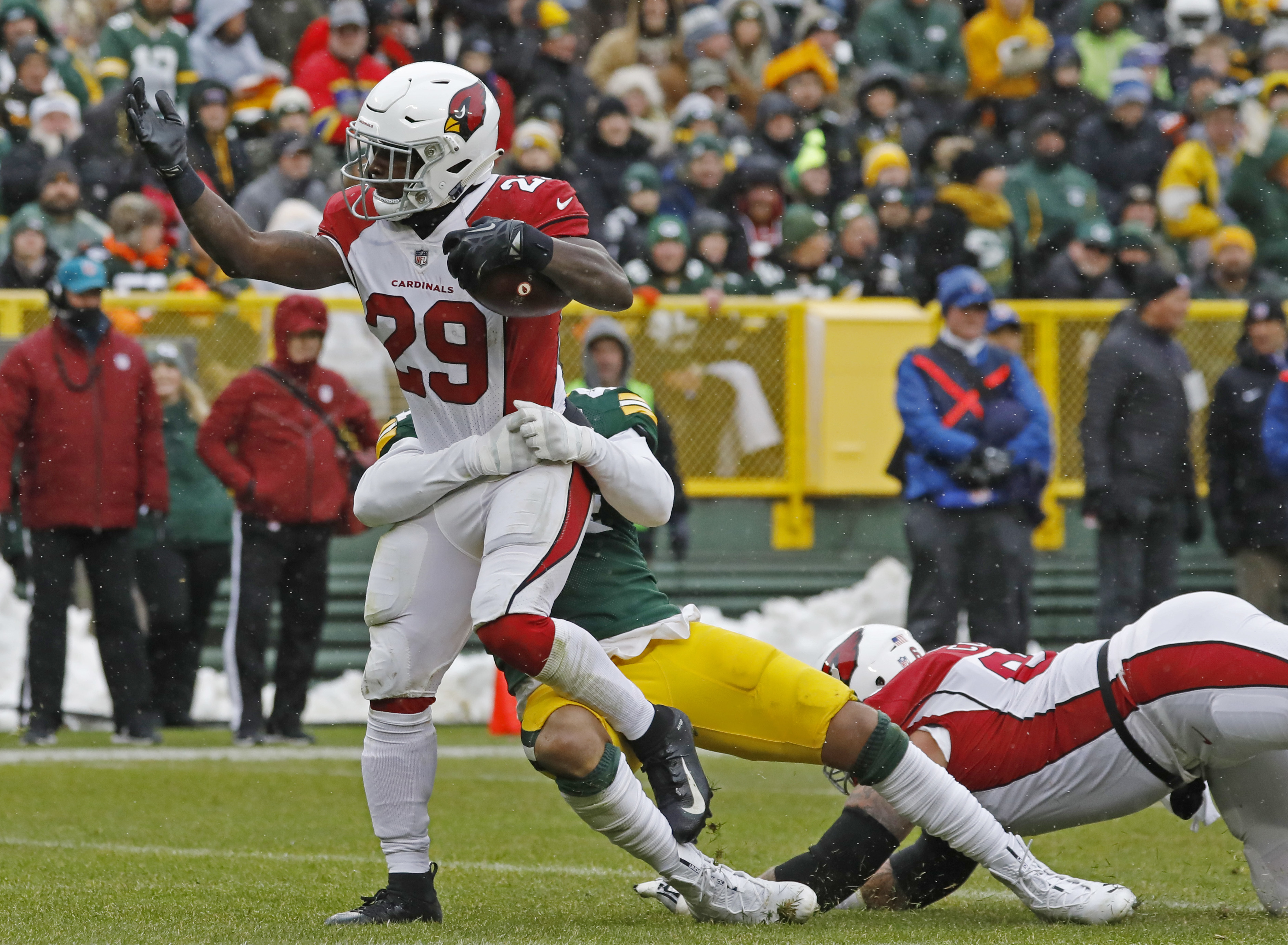 Cardinal rookie Chase Edmonds would rush for two touchdowns, the first two scores of his career.
With winter weather in Green Bay, the game was played in less than ideal conditions, but quarterback Josh Rosen would find ways to keep his team in position to win the game.
Rosen would finish 11-26-149 yards. His biggest completion of the game was a scrambling 44 yard pass play to Larry Fitzgerald, keeping the final scoring drive alive.
Rodgers would have a tough day at the office throwing for just 233 yards on 50 attempts.
The Cardinals are back home next Sunday to meet Detroit at 2:25.