The old man can still pull a few tricks out of the bag. Larry Fitzgerald, showing very little sign of his career coming to an end, tossed a touchdown pass to David Johnson. It was one of the very few highlights on a day where the Cardinals were overwhelmed by the visiting LA Rams 31-9.
The crowd made it feel like the encore of a Billy Joel concert, rather than worrying much about the scoreboard. The number 11 jerseys were the proper attire for the day. Hundreds of them, from my view in the press box.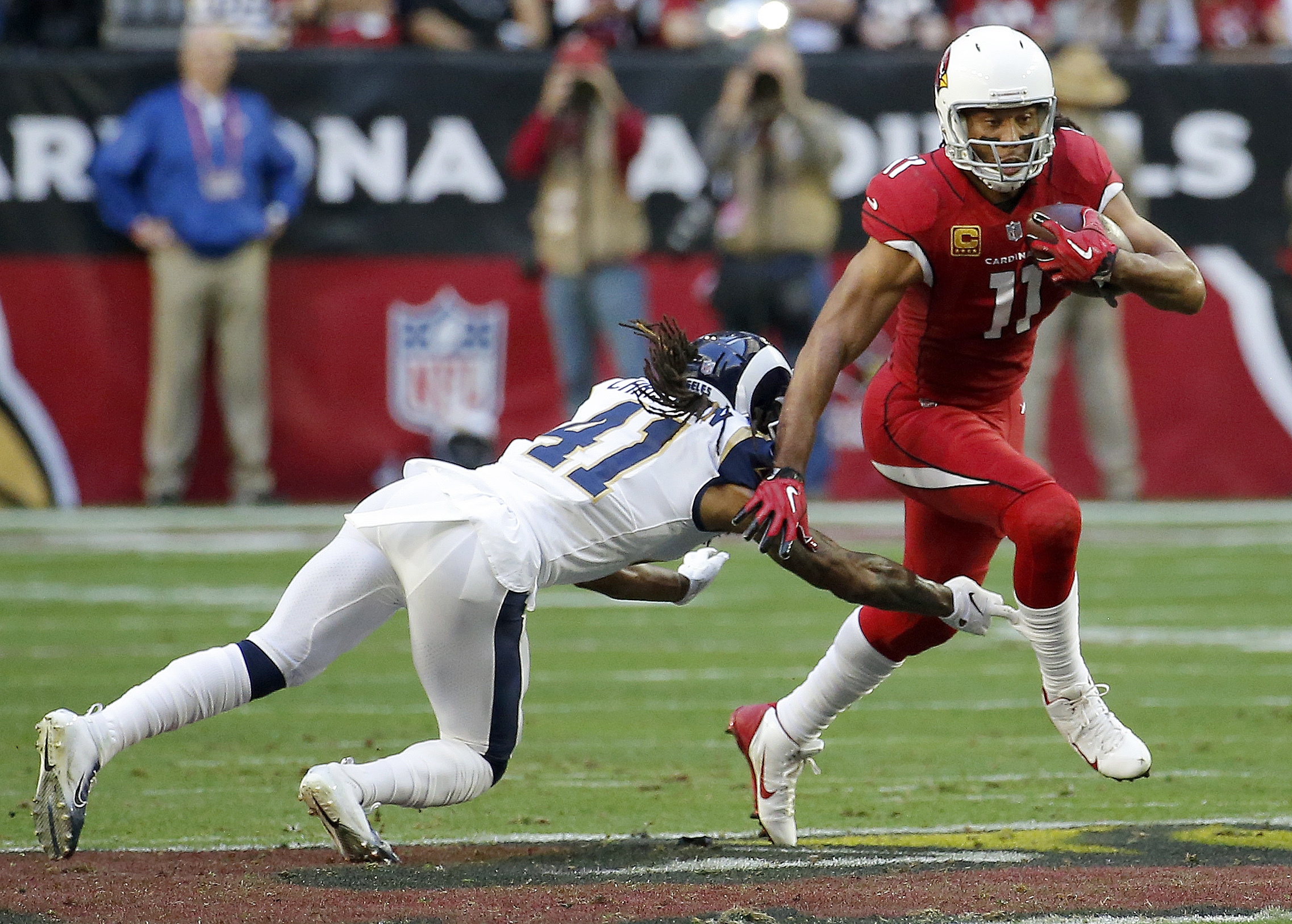 Whenever Fitzgerald made a play, the crowd roared with approval. His scoring throw to Johnson in the second quarter brought the decibel level out of the paying patrons this season.
As for the game it was pretty much the same issue that we've seen all season. The Rams running game, without their stud Todd Gurley, ran the ball 41 times for 269 yards. 19 of those 41 rushes went for six yards or more. 19!!!! Completely unacceptable, especially when head coach Steve Wilks came in with a defensive background. WHEN he is fired(not if), the downfall of the Cardinals defense is one of the main reasons why Wilks is going to be let go.
But if this is the last home game in Larry Fitzgerald's career, fans won't remember the final score. They will remember number 11(retire the number 11 the day Fitz hangs up his cleats).