Simple math was the story Saturday night for Arizona State at Oregon.
The Sun Devils would start six true freshman on defense and Oregon went right through the youth and inexperience for a quick 14-3 first quarter lead. After that, the Ducks just had to hang on. winning 31-29.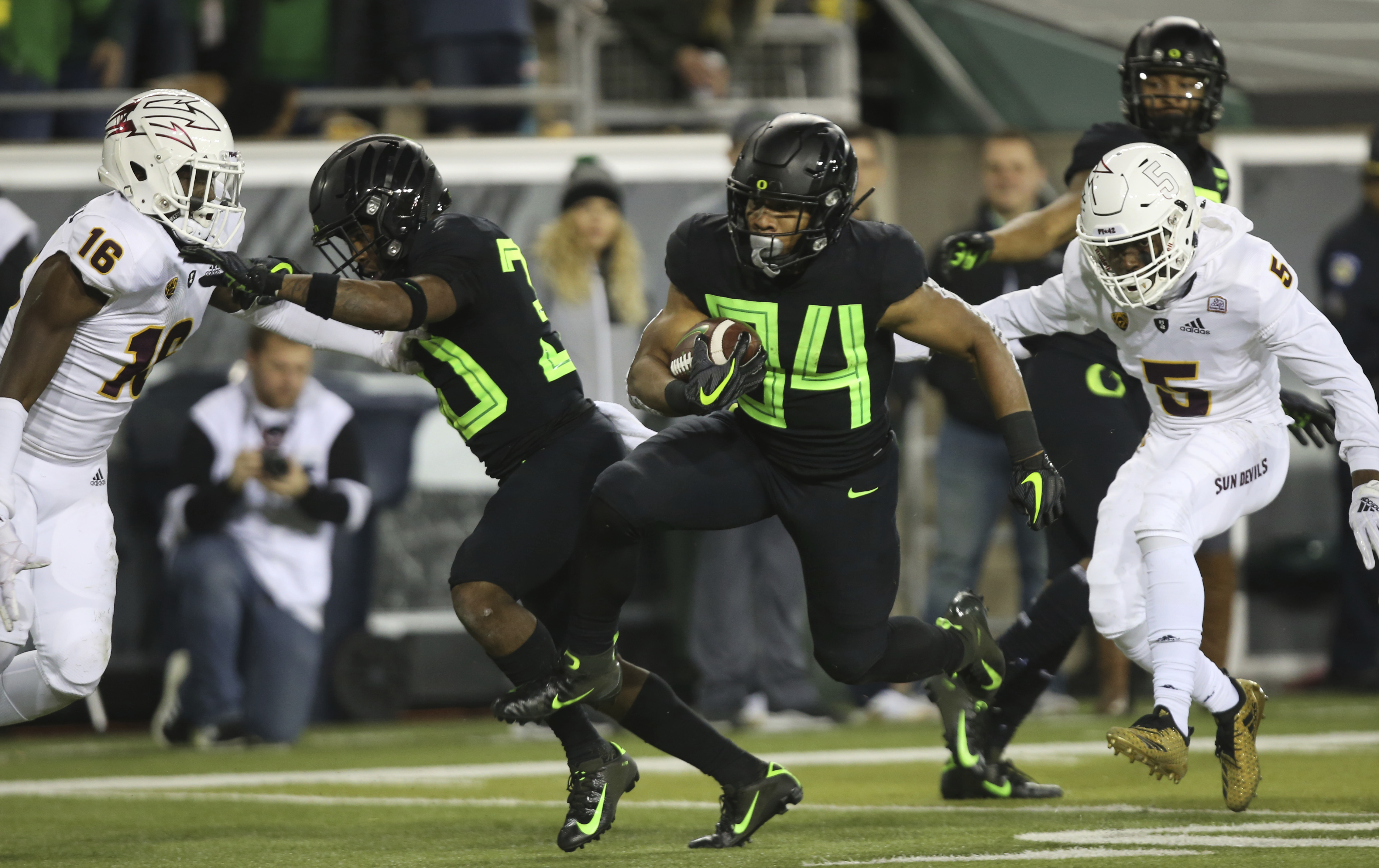 The Sun Devil offense couldn't finish off drives, having to settle for three Brandon Ruiz field goals inside 40 yards, rather than finding the ability to get into the end zone.
Manny Wilkins would throw two touchdowns and score a third. The senior quarterback fumbled three times Saturday night, losing the last one to Oregon with less than four minuets to go in the game.
Eno Benjamin would rush for 149 yards in the loss.
Arizona State needed to win their final two road games in order to head to the Pac-12 title game. The Sun Devils will finish up their regular season at Arizona on Saturday.