Whatever happens the rest of the way for Arizona State football, it's been a season that has exceeded expectations. If you're one of those who only judges success of a season by what happens in Tucson, then you won't agree with me. It's fine. We agree to disagree.
Are you still hanging on to last seasons "big" win over the Wildcats that resulted in Todd Graham getting fired?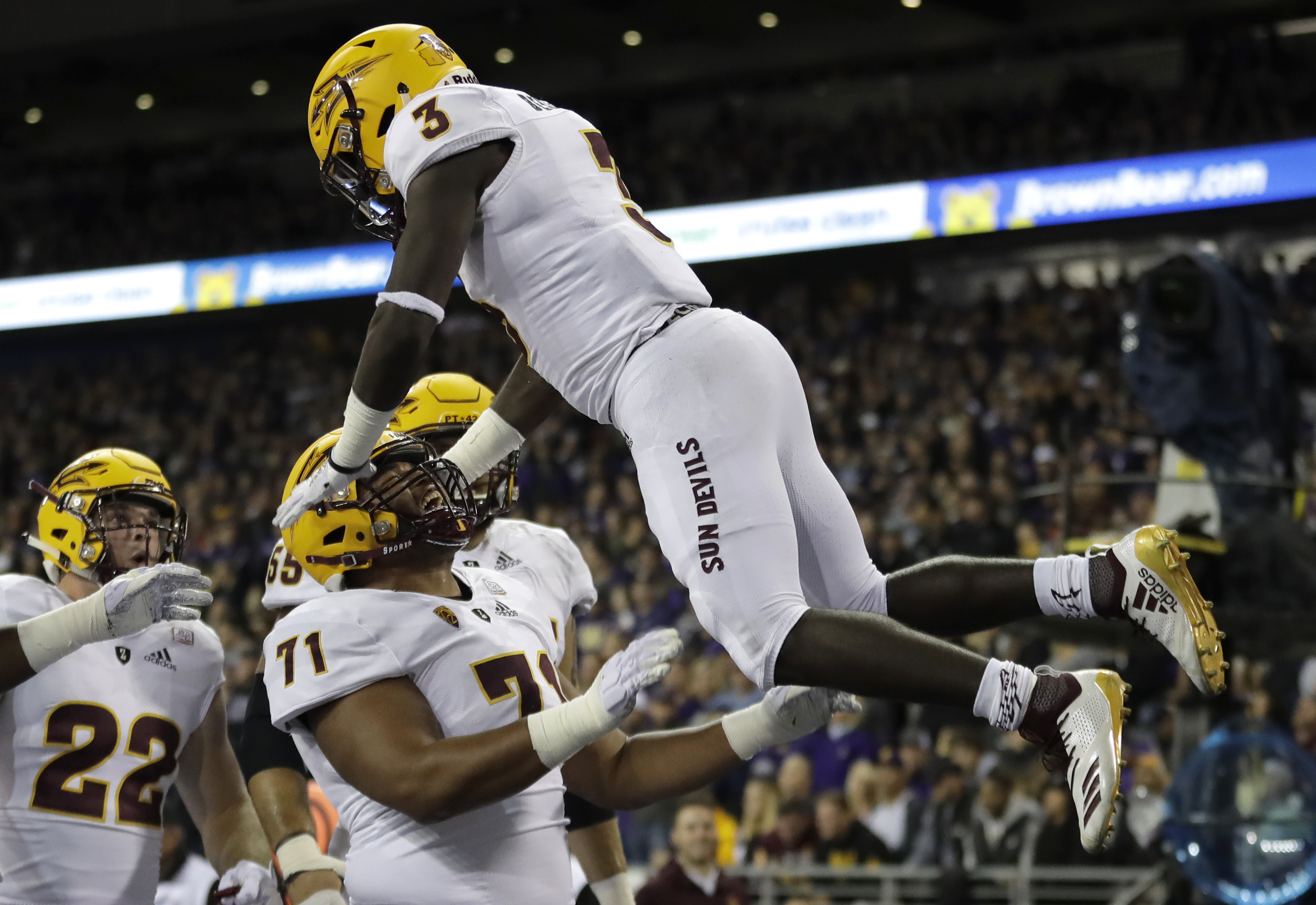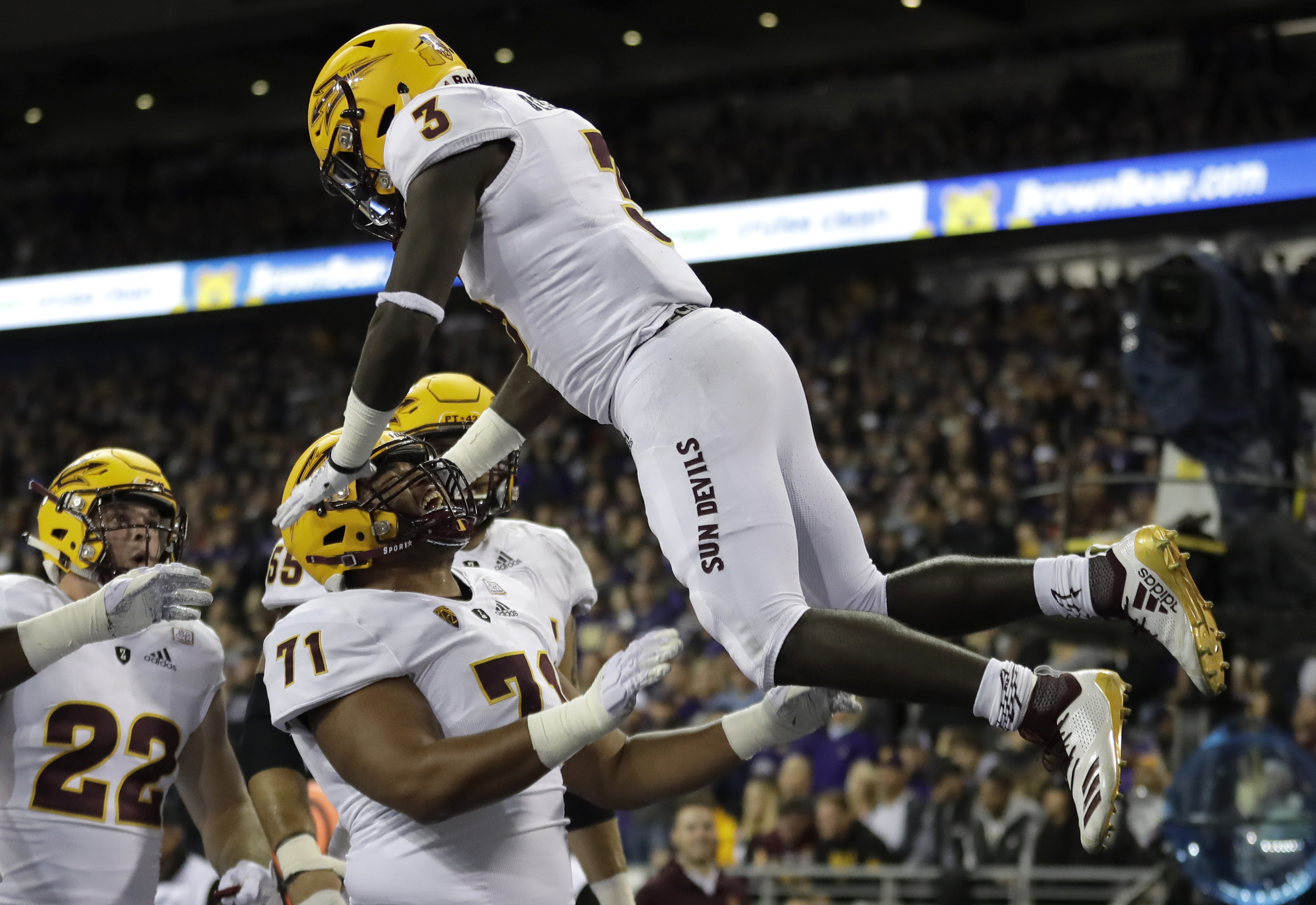 NO ONE had Arizona State in position to win the Pac-12 South at the start of the season. They control their own destiny. NO ONE had the Sun Devils making a bowl game in 2018. They were wrong. NO ONE had them beating Michigan State at home or USC on the road. They were wrong.
Sure, the Sun Devils may end up back in El Paso or Las Vegas for a bowl game, but that's not a fault of the University. The Pac-12 has agreements that are less than ideal for their schools.
Three wins, and ASU is going to Pasadena, no matter what anyone else does in their division. It's all on the right shoulder of Manny Wilkins. He can be remembered as the quarterback who won big games late in November that pushed his team to the Rose Bowl.
Winning late Saturday night at Eugene, Oregon would go down as one of the bigger victories over the last decade of Arizona State football. A night game at Eugene is no joke. The environment will give the home team an advantage even before the opening kickoff. The weather forecast is calling for a low of 32-degrees. Not ideal conditions for the visitors.