A note from Brad Cesmat
-John McPherson may well be the biggest supporter of soccer in Arizona. I've seen his social media posts, quick wit, and razor sharp critique(i've even been on the wrong end of some of his shots) I thought it would be cool given the growth of Rising FC and the pursuit of MLS to have John write about soccer in Arizona from his point of view. I was very pleased that he accepted my invitation to put down his thoughts. Enjoy!
By John McPherson
When I came to Phoenix in 2007, getting used to the heat was not the only thing that was tough to get used to. The hardest thing, for me, was not being able to go and watch the sport I grew up loving as a kid. Born and bred in Scotland the game is in my blood. From the age of about 5 years old I was a fan of Glasgow Celtic, the 1st British Club to win the European Cup, a tournament now called the Champions League.
I have been very lucky that during my travels I have been able to attend games in Scotland, England, France, Germany, Sweden and even in the US when the World Cup was here in 1994.
So to come here to find out that there was no local soccer team to go and watch was heartbreaking. Yeah, I could watch it in the very early hours of Saturday or Sunday on TV and even watch MLS on TV but there is nothing like being at the game and cheering on a team you support. The next 4 years were tough, I tried to get in to US sports but failed miserably.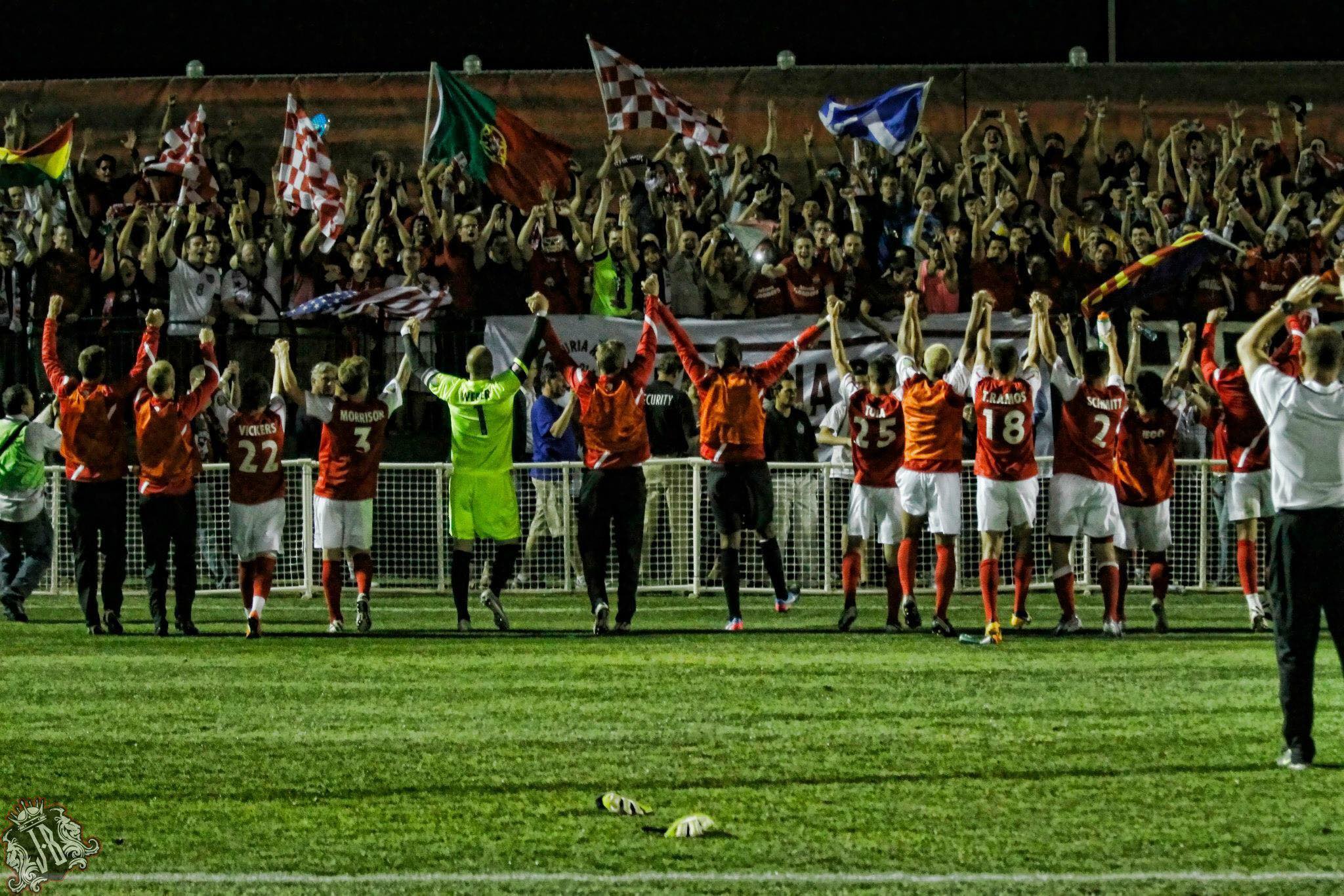 Spending 3 or 4 hours in seats watching my local sports teams playing was OK, but for the most part it was downright boring. From the forced cheering led by some guy on a speaker, the plethora of breaks for TV, the empty seats in the stands and, worst of all, being around folks who were more interested in chatting to each other than they were on the play on the field. This isn't what supporting a team is about for me.
In 2012, when I heard that we were going to finally have a soccer team of our own I was ecstatic. Phoenix FC Wolves played their 1st game at ASU Soccer Stadium on March 30th in front of nearly 4,200 people. I remember the number well not only because the place was packed but because it was a number we would get nowhere near the rest of the season.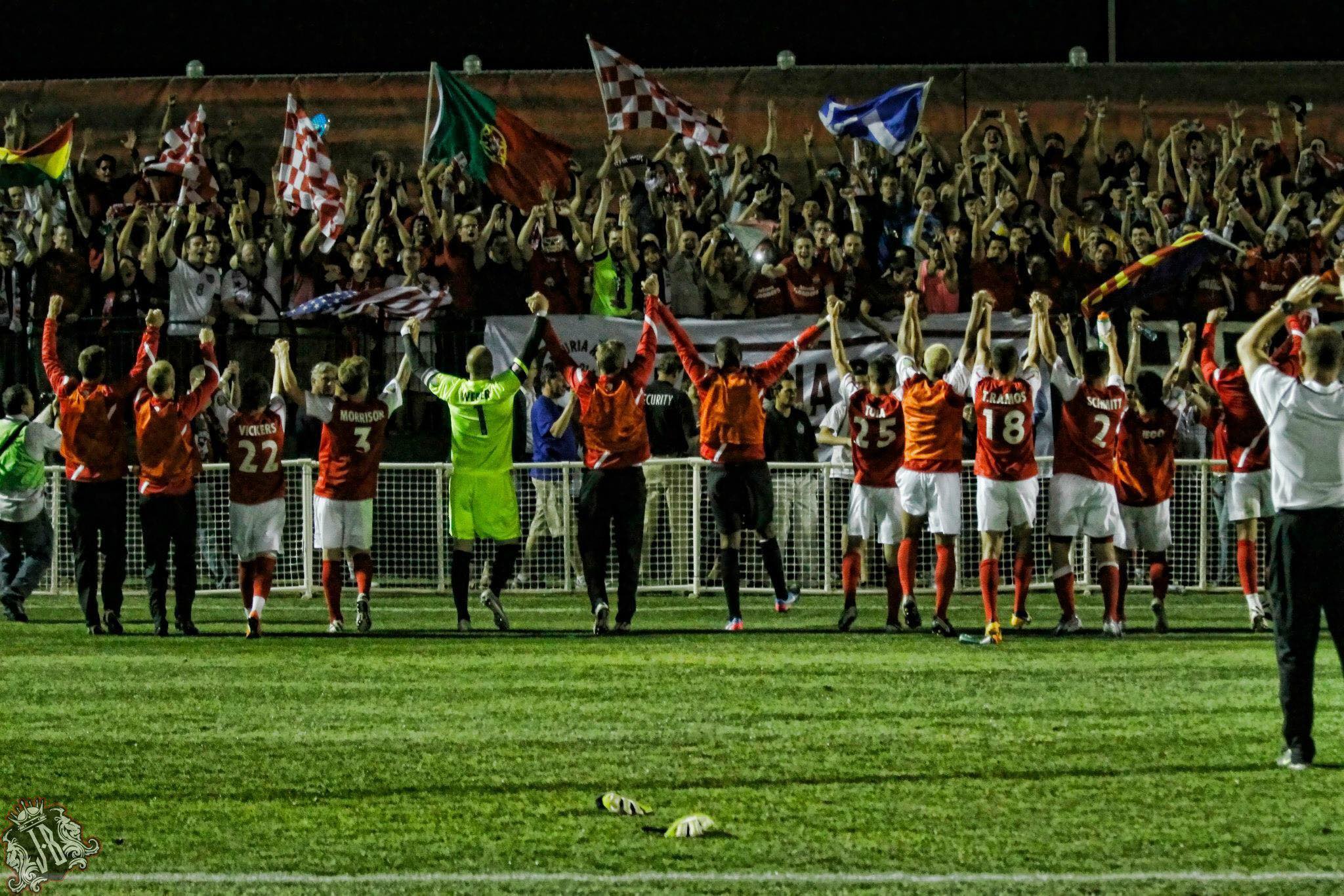 The atmosphere was electric, the folks from the supporters group La Furia Roja were there and they could be heard all around the stadium. To cap a great night, the Wolves won 1-0. The year was filled with a number of highs but, mostly lows. Attendance went down game after game, which was bad enough but when it turned out the club were not paying ASU they were forced to move to play the last 3 games of the season at Reach 11. It was not all doom and gloom, we finished the season in 12th place……OK there were only 13 teams in the league and the team below us was from Antigua and had played all 26 of their games that season on the road.
It was a horrible end to what started off with huge potential. Watching a professional team from cement bleachers at Reach 11, while the soles of our players boots were melting and our boys were getting beaten, was nothing short of embarrassing. We had an brilliant time anyway, making so many new friends, the singing, the banter and the laughs were fabulous.
You would not think the end of the season could get worse, but this is Phoenix soccer, and in November we heard that the USL had pulled the franchise rights from our ownership group. But that all was not lost, they did tell us that a new owner would be announced before the month was up. Our wait went from days and turned to weeks and then months. We were told, repeatedly, that news would come "soon". What a nice word, one that gives you so much hope but one that is now banned from use amongst most of our soccer loving community. In March of the following year, we we finally got the news that our club had been reborn, Arizona United would be its name, it would have a 2 mouthed screaming chicken for a crest design and we would be playing in Peoria….on a baseball pitch.
Many stories could be told about the 3 years that followed, but suffice to say the nomads of the valley never played in the same stadium 2 years running.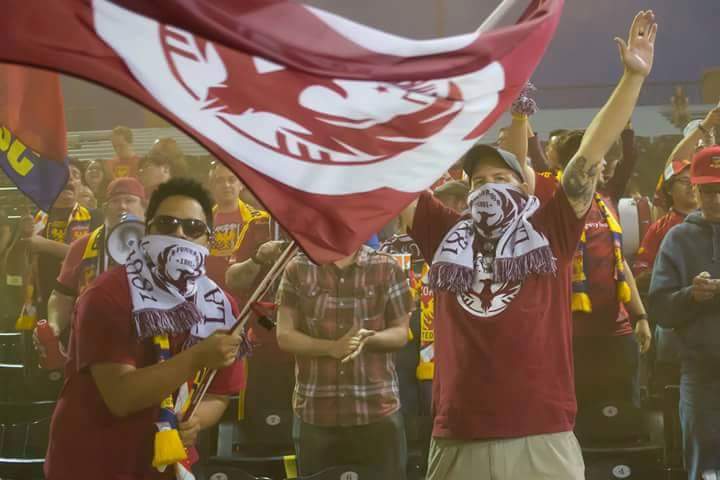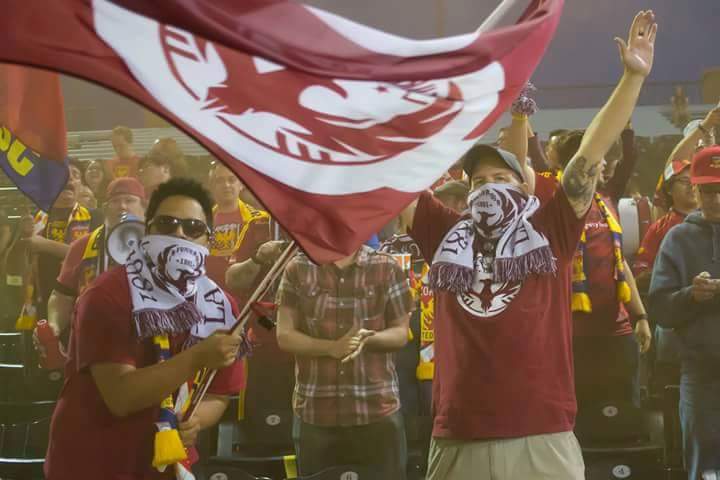 Only once in those 3 years did we have a higher attendance than the opening night of the Wolves and that was in spite of hosting the LA Galaxy for a US Open Cup match. Oh yeah and Bruce Arena proved to us all, that night, that he epitomizes everything that is wrong with US Soccer. His disdain for our little club and its fans apparent to all around.
On the field many mistakes were made over those 3 years. We brought in a Head Coach who had not experience at the professional level, in fact had no head coaching experience at all. Do not get me wrong, the coach was a lovely guy and worked his rear off to develop the club but what was needed was a man of experience. We had 1 style of play and when that did not work, well we continued to play it anyway. What was worse, though, was we needed an ownership and a coach who engaged with the fans and the community and neither of them did that. They alienated both, repeatedly, and the attendance figures showed that.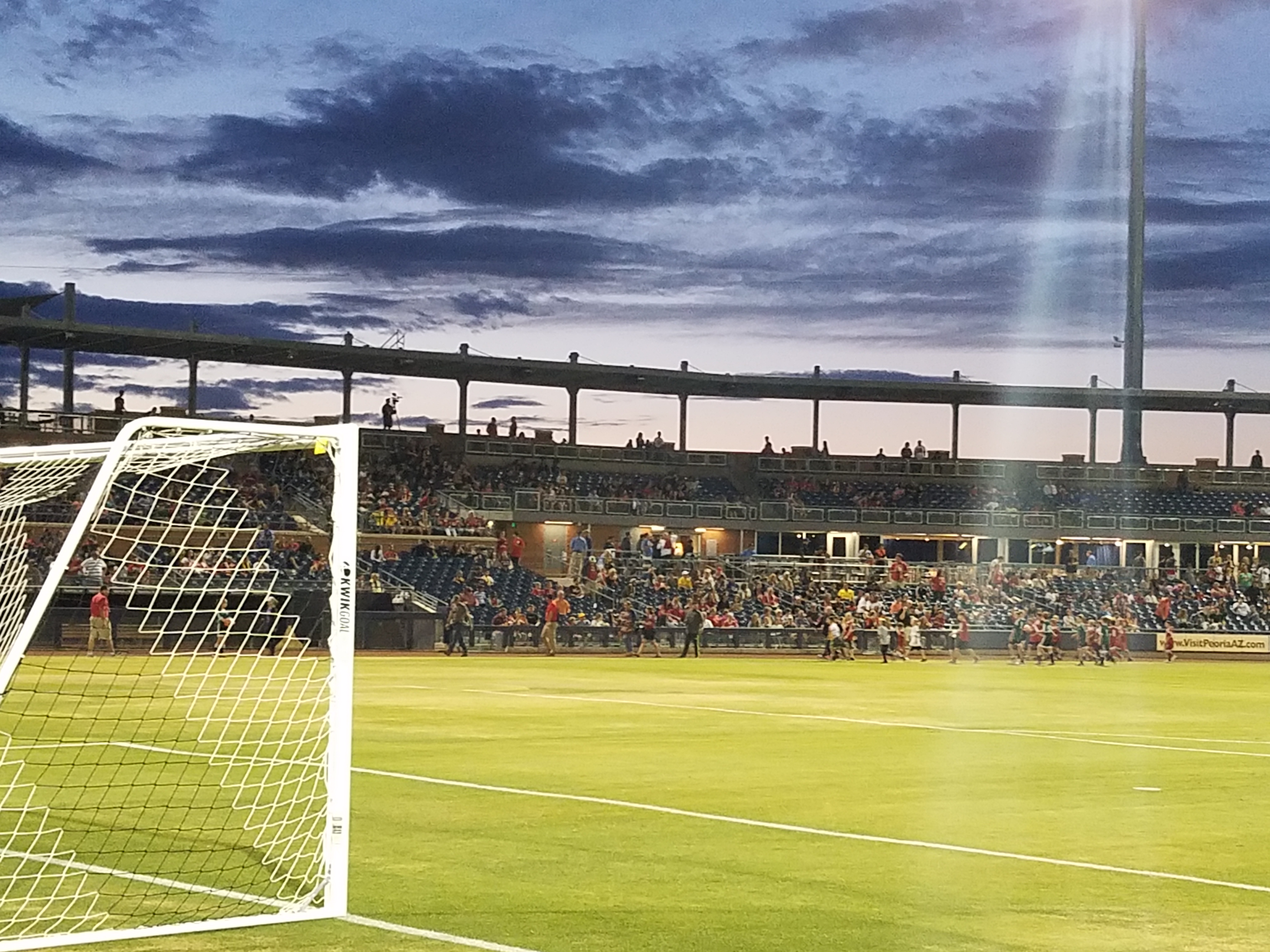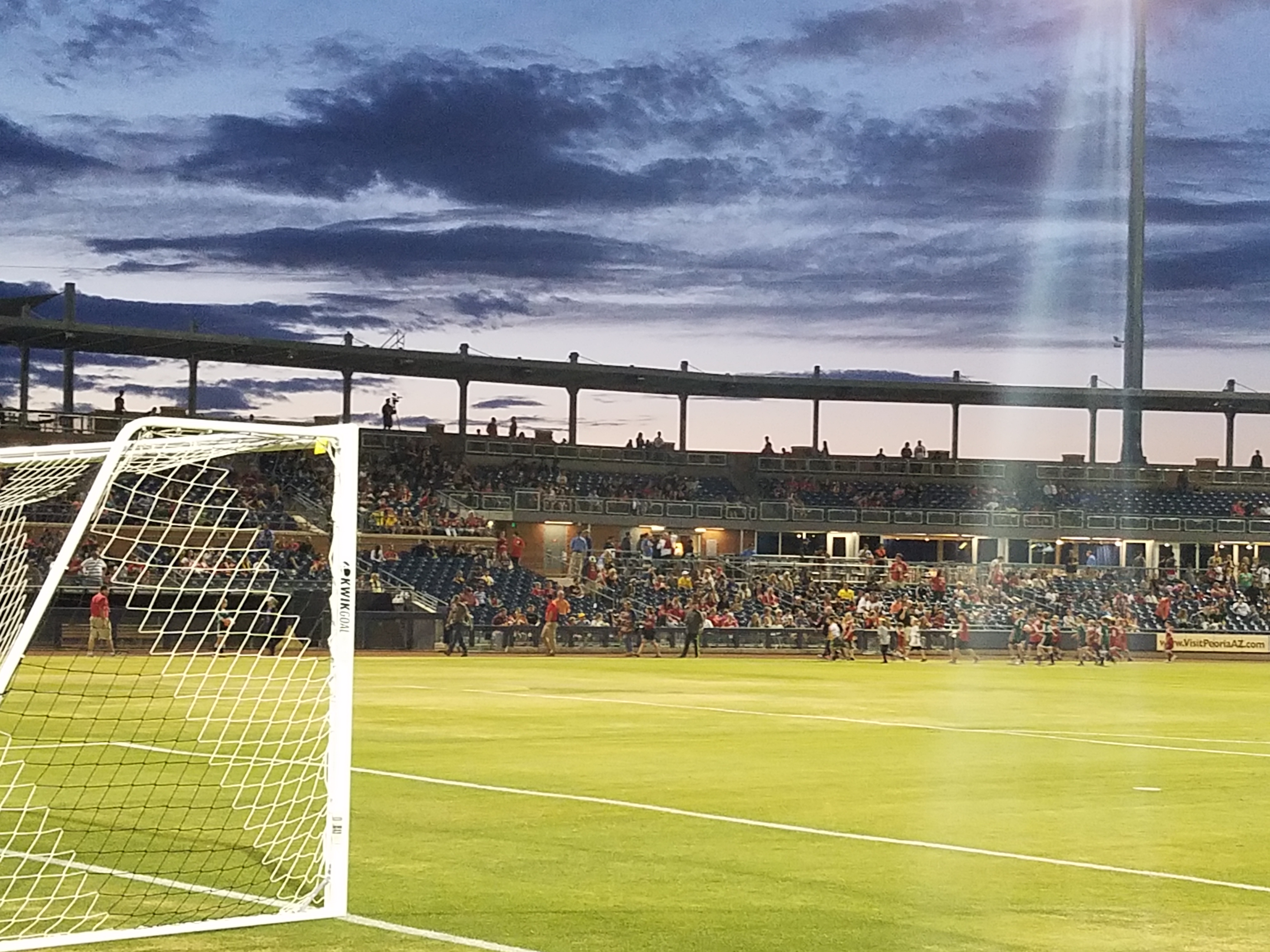 What was amazing to me was that the fans in the Supporters Section, that I stood with never lost faith, they turned up week after week and cheered on this team and they did it with smiles on their faces. They knew, especially after the 1st season, that the rug could get pulled from us at any moment and so we vowed to make the best of what we had.
As we moved back to Peoria, little did we know that the most important change in our club had already happened. In the offseason in 2015 Brett Johnson and David Rappaport (along with Diplo, Pete Wentz and others) had invested in the team. This would prove to be the spark for change at our club. Their vision, passion and drive matched that of the fans. Their engagement with the fans reinvigorated the fan base and although things on the field did not change, we knew there was hope.
On August 31st 2016 the news broke that Kyle Eng was selling his majority share in the team to a new group led by Berke Bakay. No offense to Kyle, because without him we would not have the club that we have today, but his departure was long overdue. His lack of knowledge of the sport, along with the inability to bring in people who did know it had taken us, yet again, to the brink of extinction.
In November, Tim Reister stood in front of a packed room and announced to the world that we would be rebranding as Phoenix Rising FC and moving to our own stadium at the junction of the 101 and the 202 and we have not looked back.
None of the fans who have supported our team in those 1st 4 years could have imagined the turnaround that happened in the 2 that followed. We could not have imagined watching the liked of Omar Bravo or Shaun Wright Phillips or Peter Ramage, let alone a legend like Didier Drogba. When my wife Monica, got to greet him at the airport and put that Phoenix Rising scarf on his shoulders, the sense of pride that I had in this organization went through the roof. To pull of the coup, such as bringing Didier Drogba to this club and to show USL, MLS and the soccer world as a whole that this team means business took my breath away.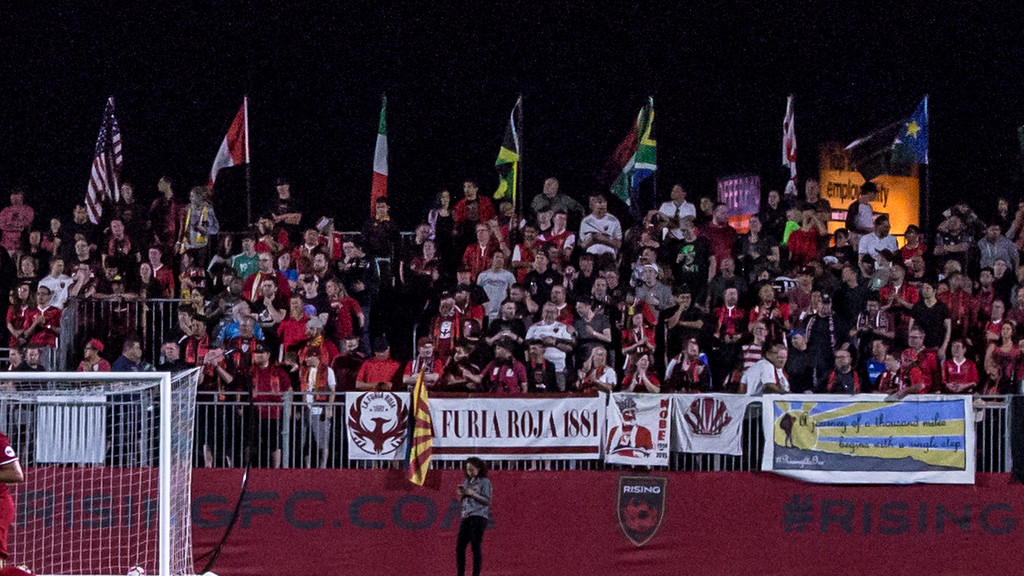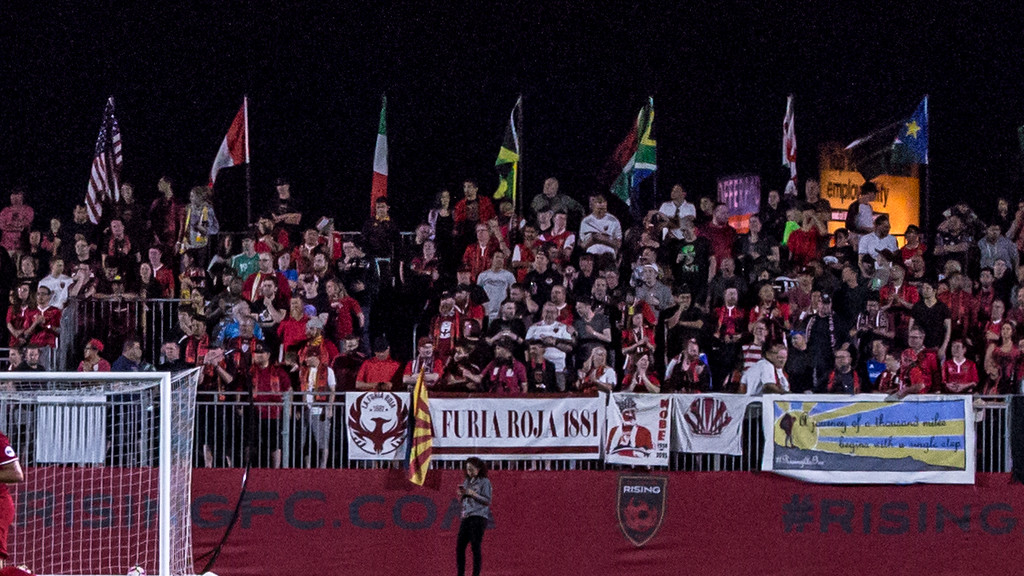 I remember walking into Phoenix Rising Soccer Complex, at 3 oclock in the afternoon to help setup the Supporters Section and the sheer joy that came over me. I will admit it brought a tear to my eyes as we walked through that gate and to see our stands, to see our field and know that we would never ever host a game on a baseball field again. Remember that 4,200 for the Wolves opener, that was blown out the water the very 1st game we played at our new home stadium. A crowd of 6,890 turned up to cheer on our boys for our season opener. But that was not even the best attendance of 2017, 1 month later we broke the 7,100 mark.
Although we had never had one, we always dreamed of a winning season. When our first game kicked off in 2017 we never thought that would be the 1st year we achieved it, but we did and not only that we would also made the playoffs for the 1st time in our history.
When this season started we felt we would be lucky to match those attendance numbers. Well, how wrong we were. We had over 6,600 turn up for a preseason game and then went on to break our attendance record a further 5 times. On the field we hoped we would repeat the feats of 2017 but had 1 new, and very selfish, hope and that was that Phoenix Rising would host their first playoff game. This team surprised us at every turn we not only hosted a playoff game, but we won it and then another and we then took 1,000 fans to Orange County to cheer on our boys to win the Western Conference final.
I am going to pause there for a minute and let that sink in. 1,000 fans got in cars, vans, planes and buses to travel to Irvine, CA to watch our team play. I had to look this up to confirm, but that is more than combined total of fans who watched the final two home games of the Phoenix Wolves and only 260 less than the final 3 games.
Although the trip to Louisville for the USL Cup Final ended without us lifting the trophy the fans who travelled all left with smiles on our faces. The accomplishments of the entire season, not that one defeat, were at the forefront of our minds.
With the new ownership in Rising, came a tremendous shift in the approach to soccer in the state. No longer was it a case of them vs us, the new ownership worked incredibly hard to build relationships with all levels of soccer in the state. Phoenix Rising Youth Soccer Club is working throughout the state, they Rising have also taken over ownership of FC Tucson. In addition, Rising have built a strong and mutually respectful relationship with Sporting AZ.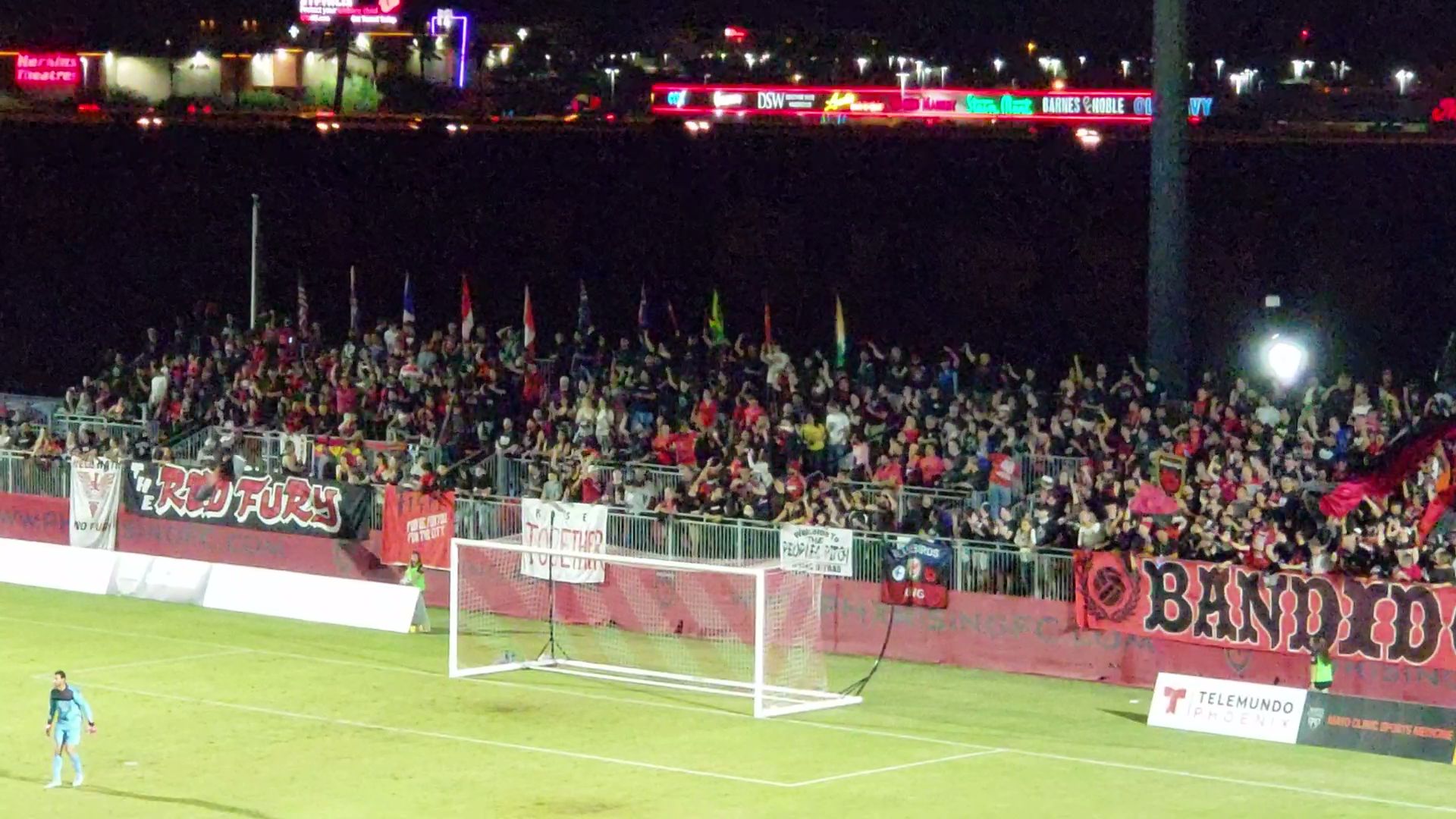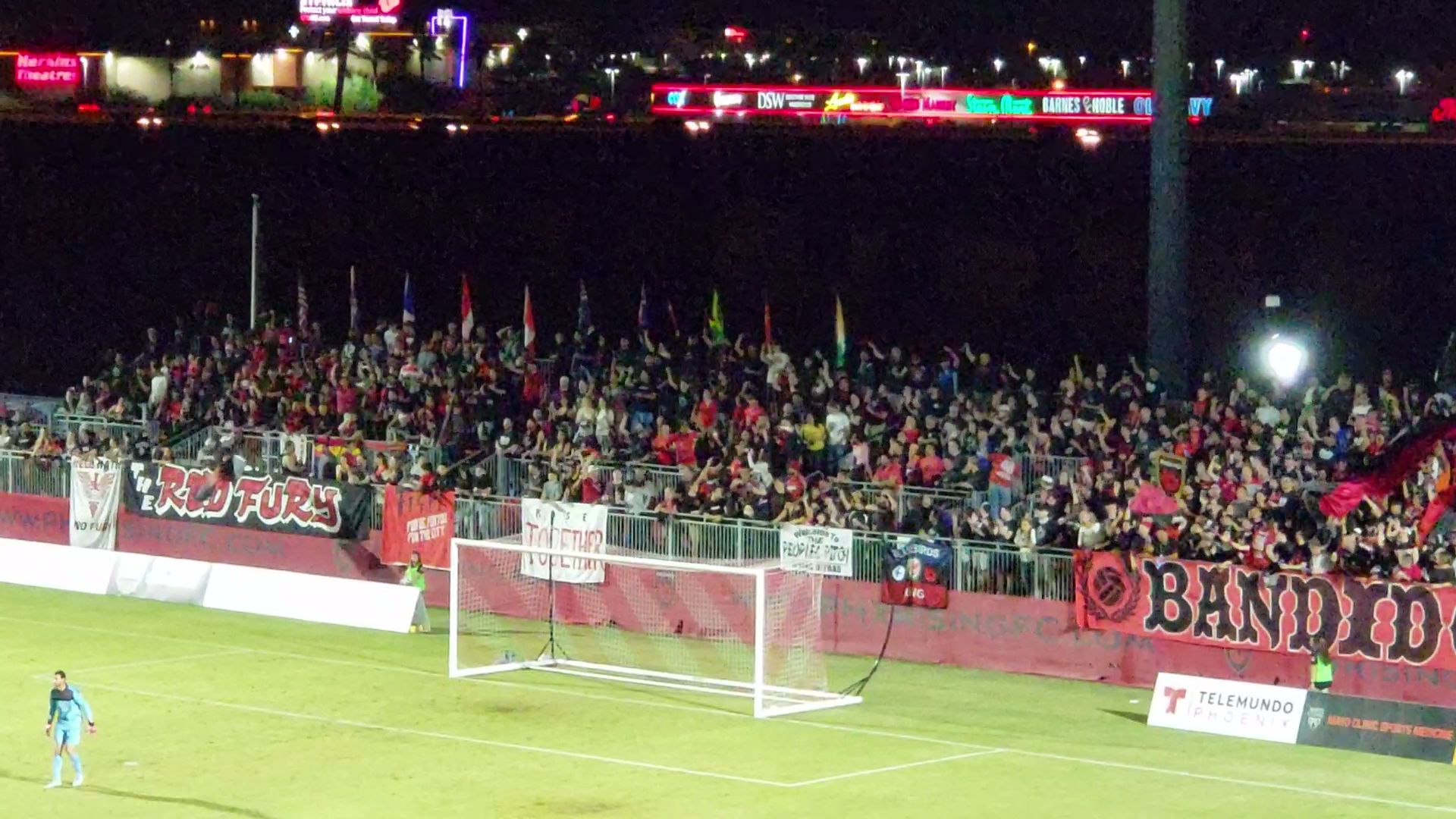 This year, for the 1st time ever, Arizona had 4 teams competing in the US Open Cup. Sporting AZ being the team that had the most success in that competition, beating both FC Arizona and then Phoenix Rising in a penalty shoot-out. The success of Rising has been instrumental in driving the growth of soccer in the state and do not let any naysayer tell you otherwise. Not only do the likes of Sporting AZ have big plans for the coming seasons, but we now have FC Arizona taking a step up in NPSL, while also adding a woman's team and we have FC Tucson turning professional and moving in to USL Division 1.
All this and I have not even touched on Risings bid for an MLS expansion spot. 2 years ago fans would have laughed in your face if you would have said we would be bidding for an MLS team, let alone being one of the favorites for one of the two remaining spots. Brett and the rest of this ownership group have put together a bid that checks all the boxes that MLS is looking for, including stadium plans that are privately funded.
I doubt there is a better group of owners of a sports team in Arizona and there is certainly not a better one in professional soccer in the United States. Maybe I am biased, but their passion for the sport, for our fans and for the community is inspiring to everyone they engage with. The future is bright and, as Brett Johnson reminds me often "We do this together."
To think back, as I typed this, about how far this club has come just fills me with joy and pride. But, not only that, it fills me with an incredible sense of excitement for what is to come next. Our story, this story of Phoenix Rising Football Club, has only just begun.