Bowl eligible, first place in the Pac-12 South, controlling their own destiny. If I told you last December when Herm Edwards took over as head coach that all of the above would be happening in November, would've you have been good with the coaching change? Well, now what arrows does the anti-Herm faction have left in their quiverrir? I would hope, none.
After Saturdays 31-28 victory over UCLA, the Sun Devils may FINALLY be getting out of the rut of winning a few games and ending up in El Paso, San Diego, or Las Vegas. Regardless of how next Saturdays road game at Oregon ends up, the Arizona matchup Thanksgiving weekend is going to have quite a bit at stake.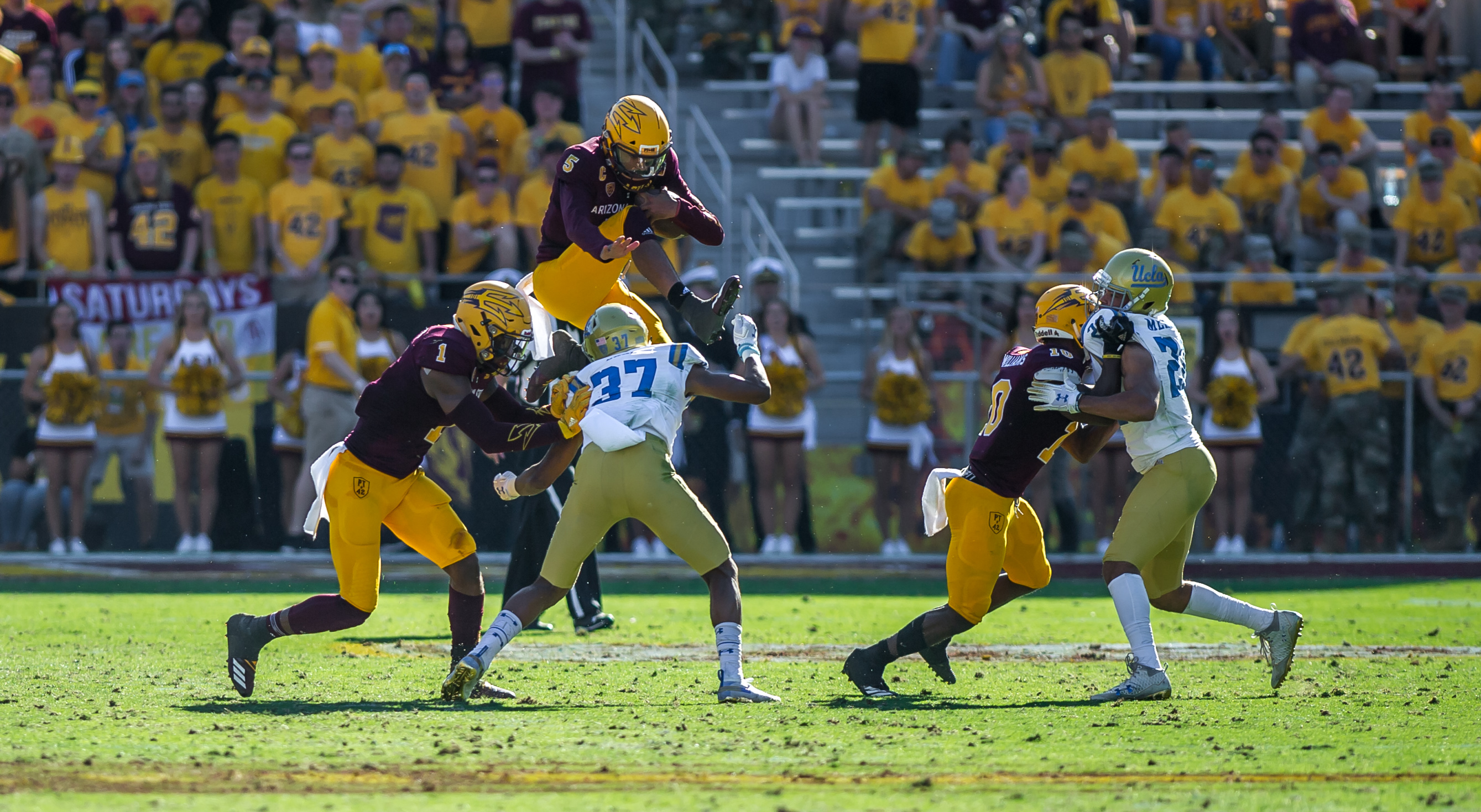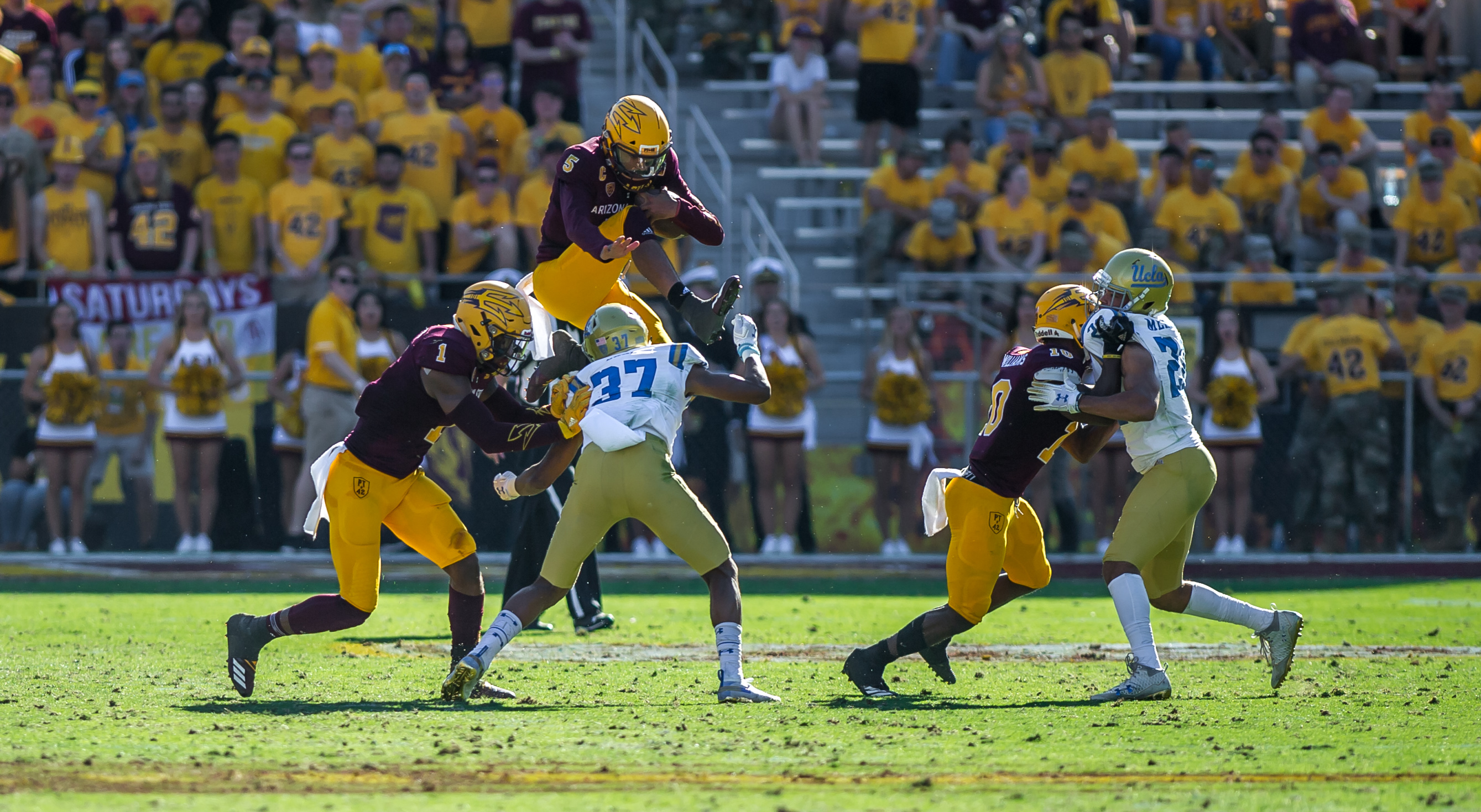 "Ground Herm" was the story of the day with the Sun Devil offense. Arizona State ran the football 59 times for 281 yards. Eno Benjamin led the team with 182 yards, averaging 5.4 per carry. Benjamin is 5th in the nation in rushing. He set the single season rushing record as a Sun Devil with 1,295 yards rushing.
If there was a "downer" to the day, it would be the controversial ejection of star freshman linebacker Merlin Robertson for a targeting call. Robertson will have to sit out the first half of next Saturdays game at Oregon.
N'Keal Harry, in likely his last home game at Arizona State, finished the day with 7 catches for 100 yards. Harry is expected to enter the 2019 NFL Draft after the season is complete.