Do you know Josh Pollack?
He was the guy who missed the game-winning kick for the Arizona Wildcats Saturday night. If you're a Sun Devil fan, you may not care, but I think you should.
Pollock had a terrific afternoon for the Wildcats, making four previous field goals and doing everything that head coach Kevin Sumlin could've asked. The fifth-year senior shouldn't have been put in the "all or nothing" situation. Short memories forget that the Arizona coaching staff twice went for two point conversions(failed both times) and the Wildcat offense turned the ball over twice in the fourth quarter.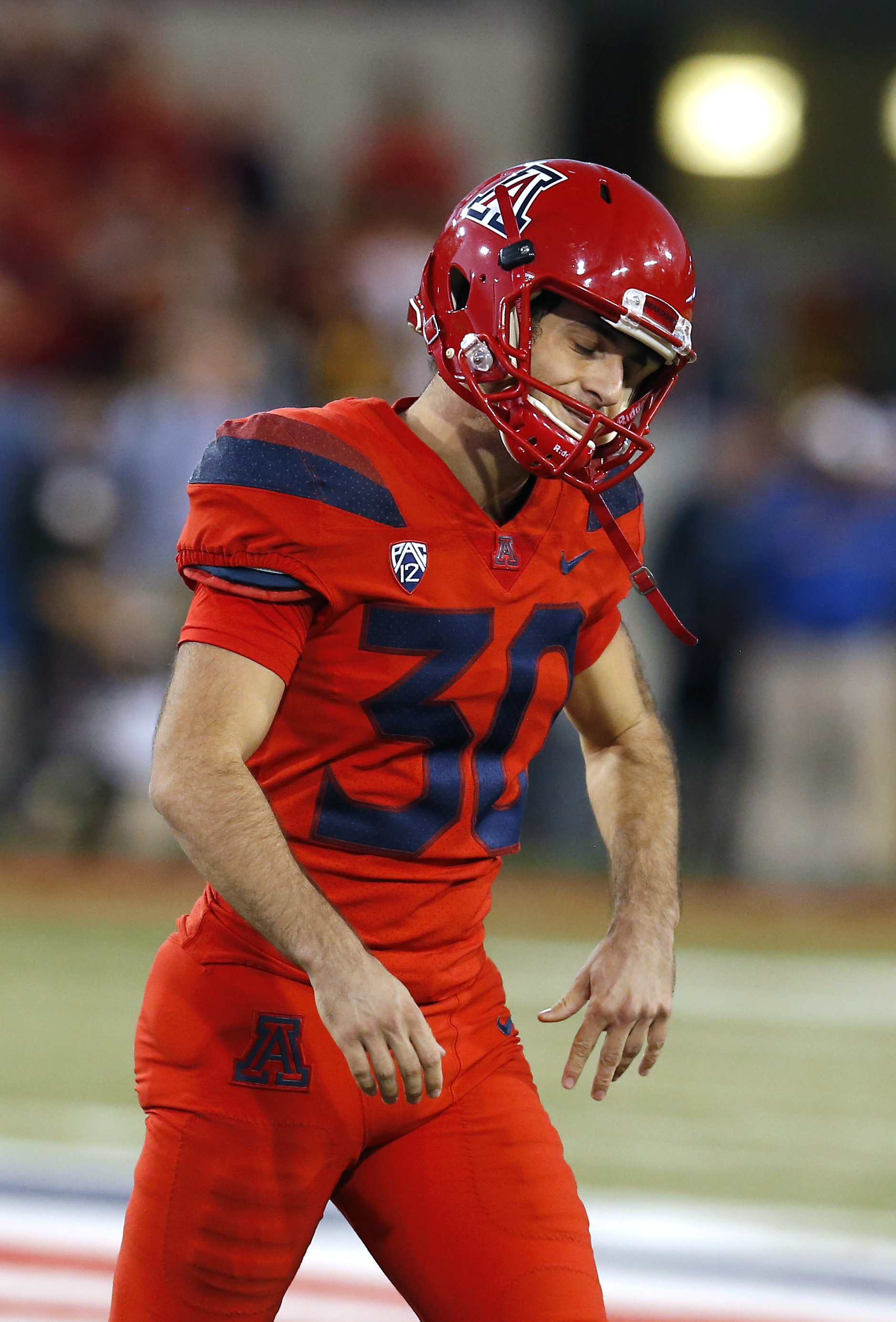 As a fan of sports and competition, I don't need to be around those who thrive and relish on the pain and suffering of others. Some of what I saw, read, and heard Saturday night out of the winning fan base towards Pollock was nothing more than taking the lowest road.
I was thoroughly impressed with how Pollack handled the situation on Sunday through his Twitter account.
"I want to thank my Wildcat family for what has been an amazing five years. This program, the coaches, the players, fans, and everyone else that has been a part of this has had a huge impact on my life. I cannot thank you enough for all that. Things didn't go the way anyone wanted to at the end. It's easy to blame certain plays or individuals for what happened but football is a beautiful game. No single person can have the opportunity to do anything without 10 other players on the field, coaches giving you the opportunity, or other support staff getting you prepared to go out there. It is a team sport and we win and lose as a team.
"I had an opportunity at the end of the game to take the cup back to Tucson and I failed. I take full ownership for that kick but will not let it impede me on my future journey. Failure is a catalyst for grown, not just as a player but also as a person. At the same time I want to apologize to the wildcat family for letting you all down on what is everyone's goal each and every season, to beat the team up north. Don't let this game or this season define this team because I can say from being around these guys for years that they have heart and a surplus of motivation and work ethic.
"As John Wooden says, 'success is never final, failure is never fatal. It's courage that counts.' Expect this team to rise up in the future, support them in this tough time, and continue to believe in the process. There is something special here in Tucson and I will always be proud to call myself a wildcat. Bear Down!"
Years from now people will be talking about the 2018 Territorial Cup. Josh Pollack will be part of the conversation. Even though I don't know him, I'm willing to bet he accomplishes more important things in life than pushing a game winning field goal against his arch-rival. Good for you Josh Pollack!