Luis Gonzalez, Shane Doan, Steve Nash. In their prime playing days here in Phoenix, they were beloved. It seemed as though they could do no wrong. It would be silly to question their productivity. But as the overall results of the teams they were a part of became more losses than victories(Gonzo and Nash), or were stuck in neutral(Doan), their stars started to fade too. Fans turned their attention to the future and wanted change, even if it meant parting with the player that they had fallen in love with. That brings me to Larry Fitzgerald.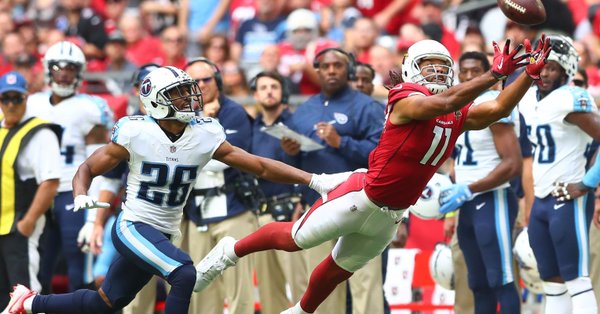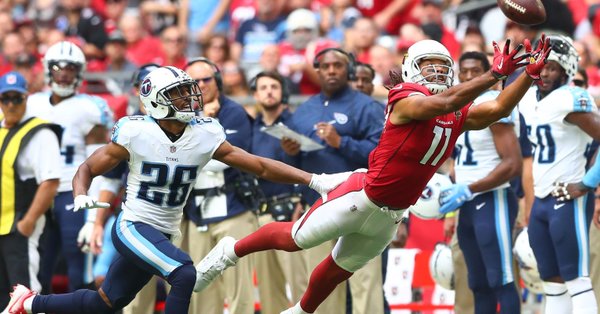 In my opinion, Fitz is still playing at a productive level even though he has crossed the goal line with a football just once this season. During Sundays loss at Minnesota, Larry Fitzgerald Sr. took to social media to question/criticize the play-calling of offensive coordinator Mike McCoy. His son wasn't on the field for a crucial fourth down play on the Minnesota goal line in the first half. It was a fair point raised by the elder Fitzgerald, who is a journalist. I've received an uptick in notes about the future of Fitz. "Trade him while you can still get something for him" is more and more the common theme. If the Cardinals lose Thursday night to the Broncos they would be 1-6 and well on their way to a likely spot in the top couple of picks in the 2019 draft. The trade deadline is October 30. We all know that trading Fitz wouldn't sit well in the community, but sometimes in sports you have to do the right thing, rather than get caught up in the emotion of parting with a longtime face of a franchise. The Suns held on to Nash far too long in my opinion and look at what's happened to the once model organization once he left. I was told by a couple of former Suns employees that in one meeting Robert Sarver in as many words said "we can't lose the lower bowl of season ticket holders by trading Nash".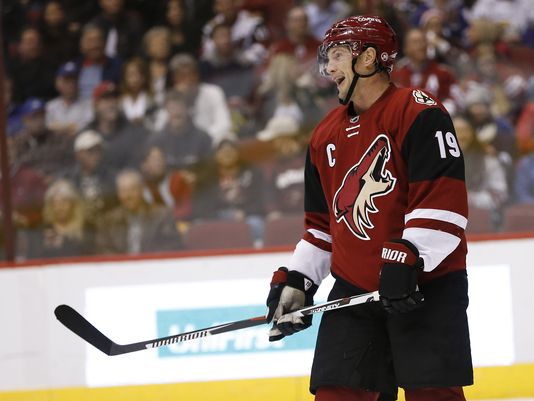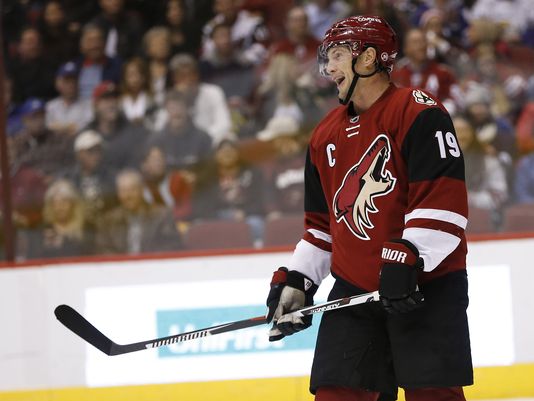 The Coyotes were in a spot where Doan was the only marketable face, and they became more concerned with selling tickets rather than productivity of the organIzation. The marriage didn't end well for Gonzalez and the Diamondbacks. The team announced during the 2006 season(weird timing) that they would not pick up the team option to re-sign Gonzo. He would go on to ink a one year deal with the hated Dodgers for the 2007 campaign. At the time, there were hard feelings all the way around.
While it stung during their playing days, all three would eventually mend fences with the Phoenix teams. Nash went into the Suns Ring of Honor, Gonzo would get his jersey retired by the Diamondbacks(he works in their front office now) and Doan will have his number hung in the rafters next February. It all worked out well for both the team and the proud player. This is more about the Cardinals than it is Fitzgerald. Franchises that worry more about jerseys sold, public opinion, and TV ratings, rather than doing what's right to get them back on track for wins, are teams that usually flounder. This will be the third consecutive season that the Cardinals won't make the postseason. Some have tried to make the case that in the last month, the Cardinals could've won all four games, they didn't. So, it's not like they are close to becoming a playoff team. 1-5 says it all. I can't imagine a day where Fitz would ever demand out of Arizona, but it wouldn't be the worst move by the Cardinals to look at moving him. As the losses pile up, it usually gets more uncomfortable between the fans, player and the organization. That's just the way it works in professional sports…