By Kennedy Wilkerson
Karé Lyles story is different from that of a typical college athlete.
As a standout at Saguaro High School, Lyles helped lead the Sabercats to three straight state titles, accumulating over 7,000 total passing yards with over 400 completions in his high school career.
In his junior year at Saguaro, Lyles committed to play college football at his father's alma mater, the University of Wisconsin.
Lyles red-shirted his freshman year as a Badger. In his second year, he found himself lost in the depth chart of the power five program. It was then that Lyles decided to announce his decision to leave Wisconsin to come back to Arizona.
Thank you UW for the memories, but it's time to focus on a new chapter and a new beginning. The best is yet to come! Just a kid with a dream, and I didn't come this far just to come this far. It's time to work!

— Karé Lyles (@klyles9) April 21, 2018
"Things just didn't work out like I wanted them to," Lyles said. "I wanted to be on the field. I thought the best thing for me was to take a chance and look at playing somewhere else."
After numerous conversations with Scottsdale Community College head coach Doug Madoski and quarterback coach Tommy Ziegler, Lyles made the difficult decision to head back to Arizona.
"I was a little iffy at first making this decision," Lyles said. "But this has been the greatest decision of my life. It has truly humbled me."
Beauty in the struggle… don't count me out! "It ain't where you start it's where you finish!" #MyStoryIsFarFromOver

— Karé Lyles (@klyles9) April 19, 2018
Lyles has already settled right into his role at SCC. Midway through the season, he leads the National Junior College Athletic Association in yards per game, averaging 336, and total passing touchdowns, with 20. He also sits near the top in a number of other categories.
"Regardless of how talented you are, when you aren't actually getting those game reps, your skills do start to deteriorate," Madoski said. "Karé wants to be on the field and that's why SCC has been a huge opportunity for him."
Kare Lyles @klyles9 @ Scottsdale JuCo @ChokeFootball + @BadgerFootball Bounceback leads @NJCAAFootball n Indy Passing yds per game (385.8) + Passing TDs (18) @SCCArtichokes pic.twitter.com/MxPQJ1stmc

— JuCo Football Forer (@JuCoFootballACE) September 26, 2018
Being a part of a prestigious DI program for two years allowed Lyles to refine his knowledge of the game he loves, he said.
"My football IQ and understanding of the game grew a lot when I was there," Lyles said. "I worked on fully developing my knowledge of football as a quarterback. When you go to a DI and to a power five school, the amount of time you are in the film room is incredible. That is the biggest thing I brought back with me to SCC when I was able to step on the field again."
In addition to enhancing his understanding of the game, his passion to compete is what drives him at SCC.
"Karé brings the same things to the program that many others do here: excitement, passion, and a real love for the game," Ziegler said.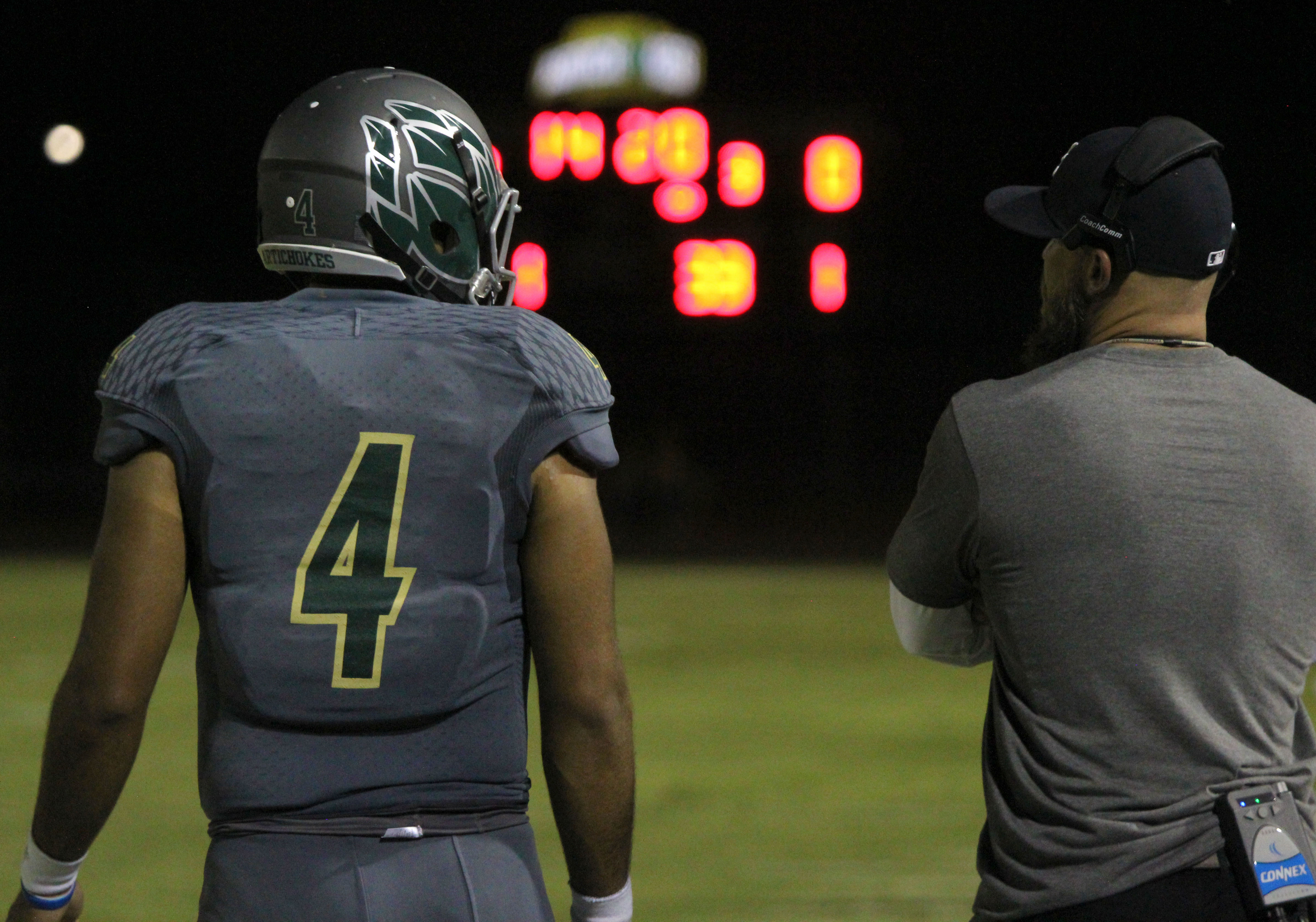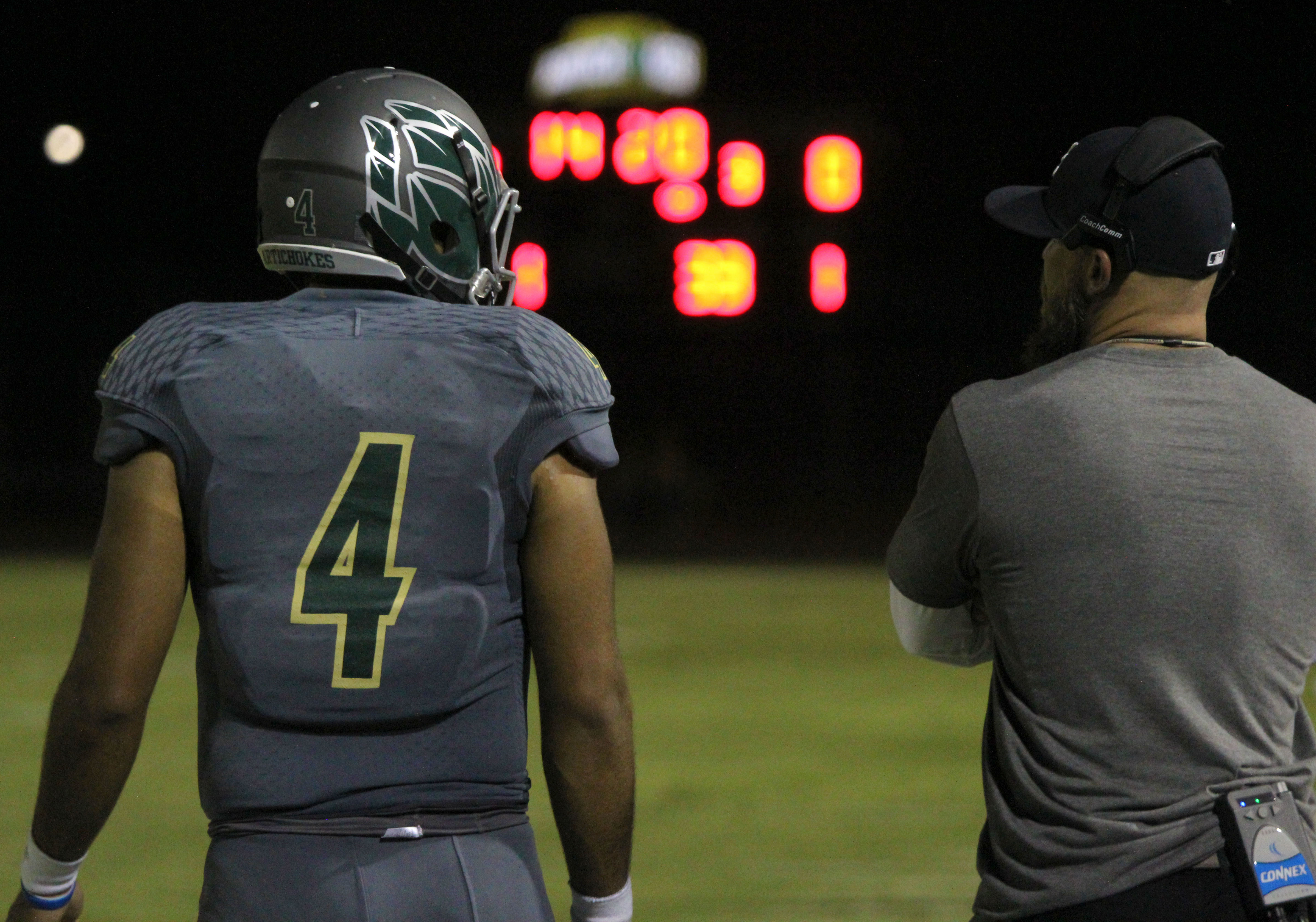 Scottsdale Community College, like so many others around the country, gives players the opportunity to grow and find the right fit for their abilities.
"Going from where you have the luxury of having all the necessities and anything you could ever want at the DI level, to the community college level where they don't have all the resources, it makes you understand real life and grow up a little bit," Lyles said.
Coach Madoski knows that Lyles is special and can use this opportunity at SCC to get back to a higher level of football.
"Right now if he keeps growing as a player and going out each week and competing like he is capable of competing, certainly he is going to give himself the opportunity to be re recruited and get the chance to play at a higher level," Madoski said. "At the end of the day, he just works his tail off. What I really enjoy about him is that he truly wants to be great. He is willing to do whatever it takes and isn't afraid to be exposed to new things in order to prove himself and that is a testament to his character."
Leaving the Wisconsin football program was not the end of Lyles' story. It was the start of a new chapter that will likely lead him to another exciting opportunity to play college football.
"I always say everyone has their own story to tell," Lyles said. "It doesn't matter if you come out of high school right to a power five program and it doesn't matter if you don't have the opportunity and you go to a JUCO."