Hamilton defensive back Javin Wright is one of the most athletic secondary members in the state and has a laundry of offers from some of the top programs in the country.
With offers from Nebraska, UCLA, Arizona, Arizona State, Washington, Oregon and Louisville among others, Wright had his list narrowed down to the Cornhuskers and Bruins.
On Wednesday, he made his verbal pledge to Nebraska.
COMMITTED pic.twitter.com/EyeQxtb0UK

— buddha wright (@javinW33) October 31, 2018
The 6-foot-3, 195-pound defensive back had 111 total tackles in three varsity seasons with three interceptions. His senior season was cut short to four games after he suffered knee and ankle injuries early in the season.
Wright spent his sophomore and junior seasons occupying the cornerback position and moved to free safety as a senior. His father, Toby Wright, was a Blackshirt at Nebraska before an NFL career.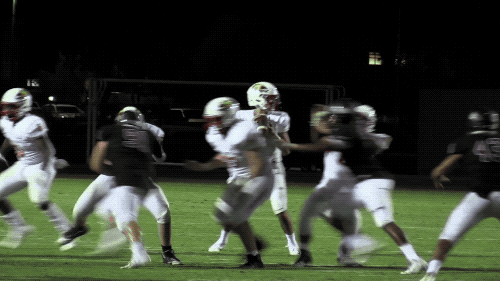 "Javin is a high school corner that has tremendous length and size," Sports360AZ recruiting expert Jason Jewell said. "He is only going to get bigger at Nebraska, so does he transition to safety like his father? Or could he even grow into an outside linebacker? Definitely a possibility. He is physical enough to do it too. That kind of versatility is in demand in college football."
The Cornhuskers are also in pursuit of multiple Arizona high school football players including Ty Robinson (Higley), Noa Pola-Gates (Williams Field).