The boo-birds were out in full force with 3:42 to go in the first half on Sunday. They weren't much of a good neighbor at the Cardinals home stadium.
It was just one game, but the home town NFL team wasn't competitive on Sunday. The 24-6 beat down loss to Washington, was one of the more anemic showings I've witnessed in person by our hometown heroes in many, many, many, years. The visitors from D.C. put up 182 rushing yards on Arizona. What will Todd Gurley and the Rams do next week against this Cardinals defense?(yikes) So for context, let's just lay out the ugly numbers so you know just how bad it was.
-Washington ran 75 plays, the Cardinals 51
-Washington had 429 yards of offense, the Cardinals 213
-Washington had 30 first downs, the Cardinals 14
-The Cardinals converted 1-8 third downs.
-Washington rolled up 5.7 yards per play
Sam Bradford was as wild as Brad Boxburger in a 9th inning save situation. To say he was "inaccurate" would be a compliment.
I've brought up many times how much of a joke the preseason is in the NFL. September games are now resembling August football.. Starting players don't play much in presason because they are trying to stay healthy for playoff games in January.. It's led to regular season games in September looking like a low grade of play. Fans deserve better. Much better…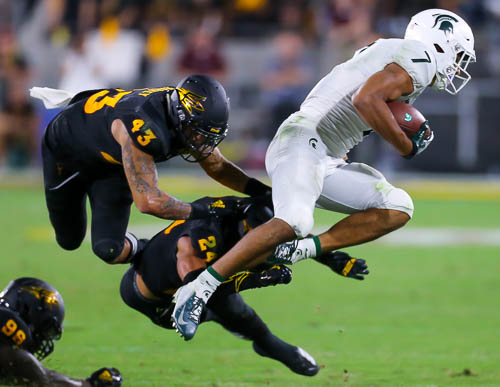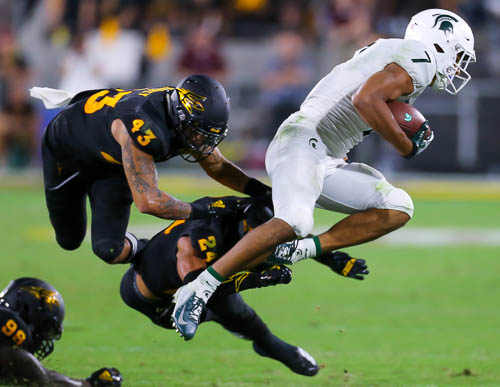 A few leftovers from the Arizona State victory. Clock management by Herm Edwards and his staff versus what the previous regime did(or failed to do) was something that many fans picked up on last night. The days of calling a multiple defensive time-outs before the fourth quarter are gone. The Sun Devils worked the game clock to perfection right down to the final play of the game. Refreshing…
I'm encouraged with the amount of young players who are already contributing. Merlin Robertson is a freshman linebacker for the Sun Devils. All he did Saturday night was earn Walter Camp National Player of the Week honors. His stat line was impressive. Nine tackles, 1.5 sacks, one forced fumble and one pass breakup. In the second half alone, Robertson recorded seven tackles, 1.5 sacks, 1.5 TFL, and one forced fumble…
I think while i've been jotting down a few thoughts, Ed Oliver hit Khalil Tate again. And again. And again. At next Aprils NFL Draft we will be seeing lots of Ed Oliver vs Arizona highlights. Arizona football fans(those who haven't already turned the page to basketball) seem to want to blame defensive coordinator Marcel Yates. Yes, Houston's offense lit up Arizona, but the offensive line couldn't do anything with the likely top pick in 2019. There are too many good coaches on that staff to think that this wretched stretch of football will continue.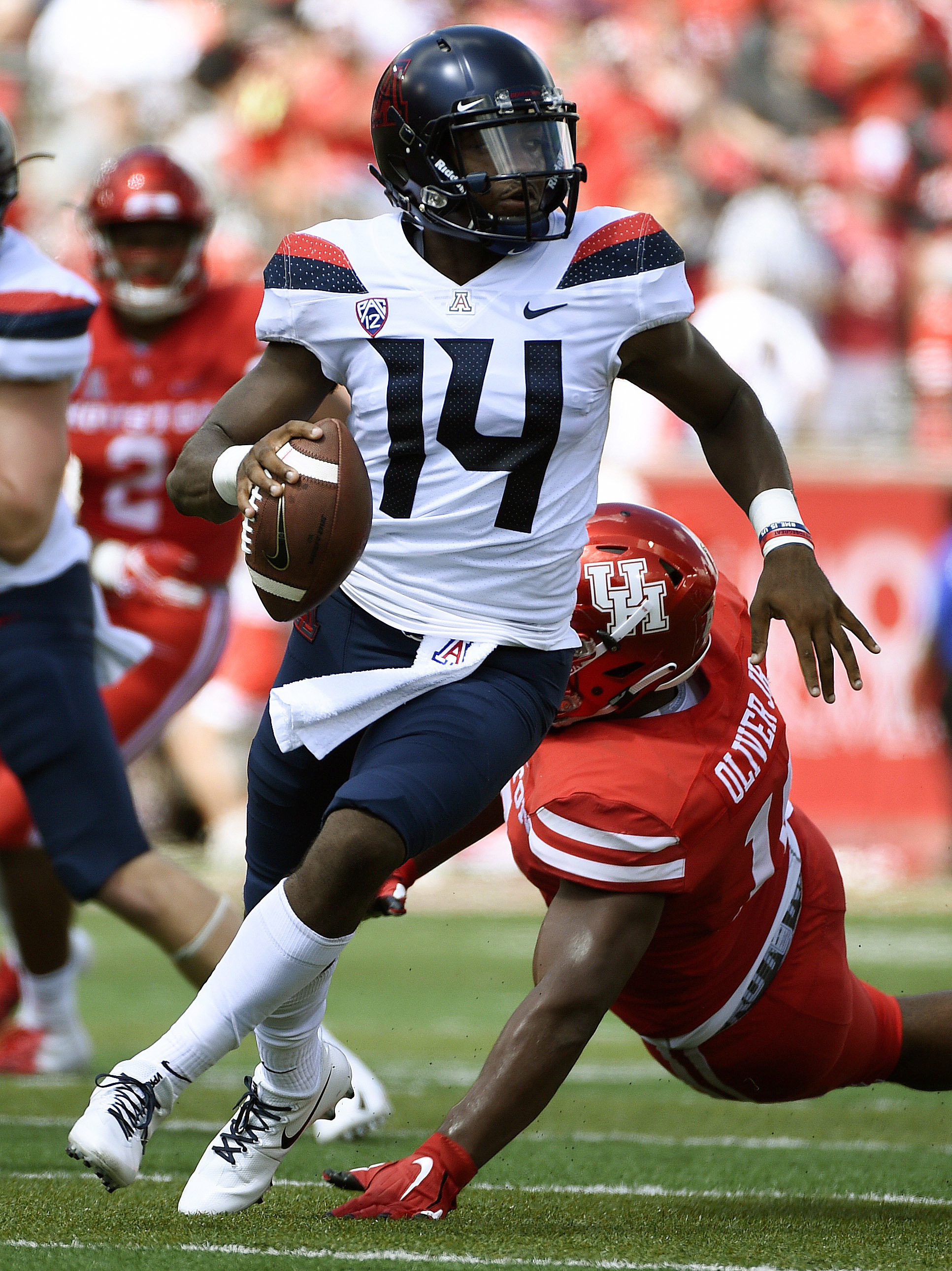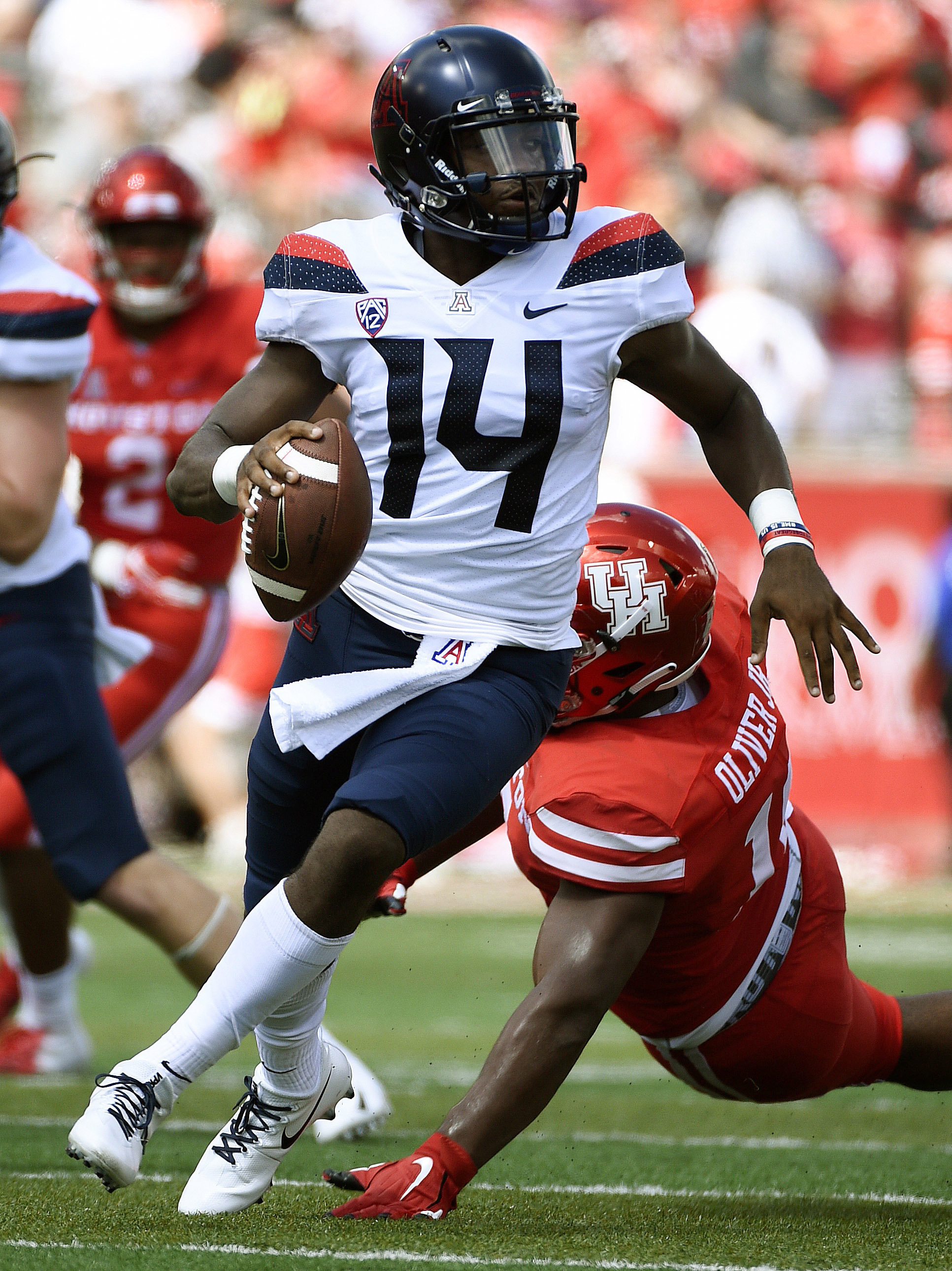 I have to wonder where Khalil Tate is mentally in all of this. Remember, he's the guy that sent out the cryptic tweet before Kevin Sumlin was hired. He got his way with the head coach. How is he handling getting thrown around on a 0-2 team?…
Per usual, the Arizona Wildcat fans I talk to, are already in basketball season mode. More interest in the recruitment of Valley prep star Nico Mannion, than the Territorial Cup on the football field. That's just the way it is with that fan base…