By Kennedy Wilkerson
Valorie McKenzie added to the long list of accolades she has attained while at Horizon High School, recently claiming her 900th victory in her 39th season with the Huskies.
An amazing coach with an amazing career. #only99until1000 pic.twitter.com/Ay5FVTLKwt

— Horizon Volleyball (@azhhsvolleyball) September 26, 2018
McKenzie has been the head coach of the girls volleyball program since Horizon opened its doors in 1980.
"I have been doing this a long time," McKenzie said to Sports360AZ.com. "The game of volleyball is always changing but the girls buy into the program and come in year after year consistently wanting to be coached.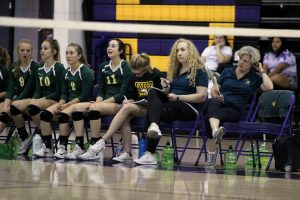 "Thinking about 900 wins, it was special because it made me realize it is a huge accomplishment and I just want to thank all the players I've coach and their families for all the support throughout the years."
During her tenure as head coach, McKenzie has received a number of coaching awards from being inducted into the Arizona High School Athletic Coaches Association in 2013 to Arizona Republic's 5A Coach of the Year and was honored as the National High School Athletic Coaches Association National Volleyball Coach of the Year in 2014.
In her time at Horizon, McKenzie's teams have qualified for the State Championships for over 34 years including three State 5A Champion teams and two runners-up teams.
"We have had great years and years we haven't been so great, but we are always working to be great," McKenzie said.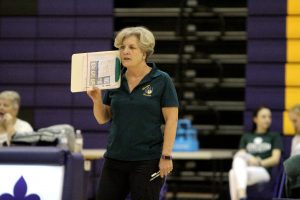 In addition to her dedication to the volleyball program, McKenzie taught a variety of classes including weight training, nutrition, and lifetime sports for 38 years in the Paradise Valley Unified School District and continues to substitute within the district.
Even after retiring from the classroom, McKenzie's love for the game and the support from Horizon led her to continue coaching.
Congrats Coach! 901 & counting! @azhhsvolleyball @HHShuskynation @HHSDawgPound @PVUSDATHLETICS #HTown #HuskyNation #Legend #LadyOfTheCourt pic.twitter.com/yLQudK1cZT

— Lucas Ramirez (@Coach__Ramirez) September 26, 2018
"As long as we can always be a team and it is like a family," McKenzie said. "I want to stay here. I love Horizon."