Tucson- Khalil Tate was shackled Saturday night by the BYU defense, or as several disgruntled Wildcat fans discussed on the elevator ride down from the press box, the coaching staff did Tate no favors. All I know is you can put away the cover of Sports Illustrated and the talk of Heisman Trophy. Tate carried the ball eight times for 14 yards. He threw the ball 34 times, completing just 17. The final score of 28-23 didn't indicate just how lopsided the loss was for the Cats, BYU quarterback Tanner Mangum was the better of the two signal callers. Was that on Tate? We'll see how the season progresses, but it certainly was a lead balloon opener for those excited for the Kevin Sumlin era.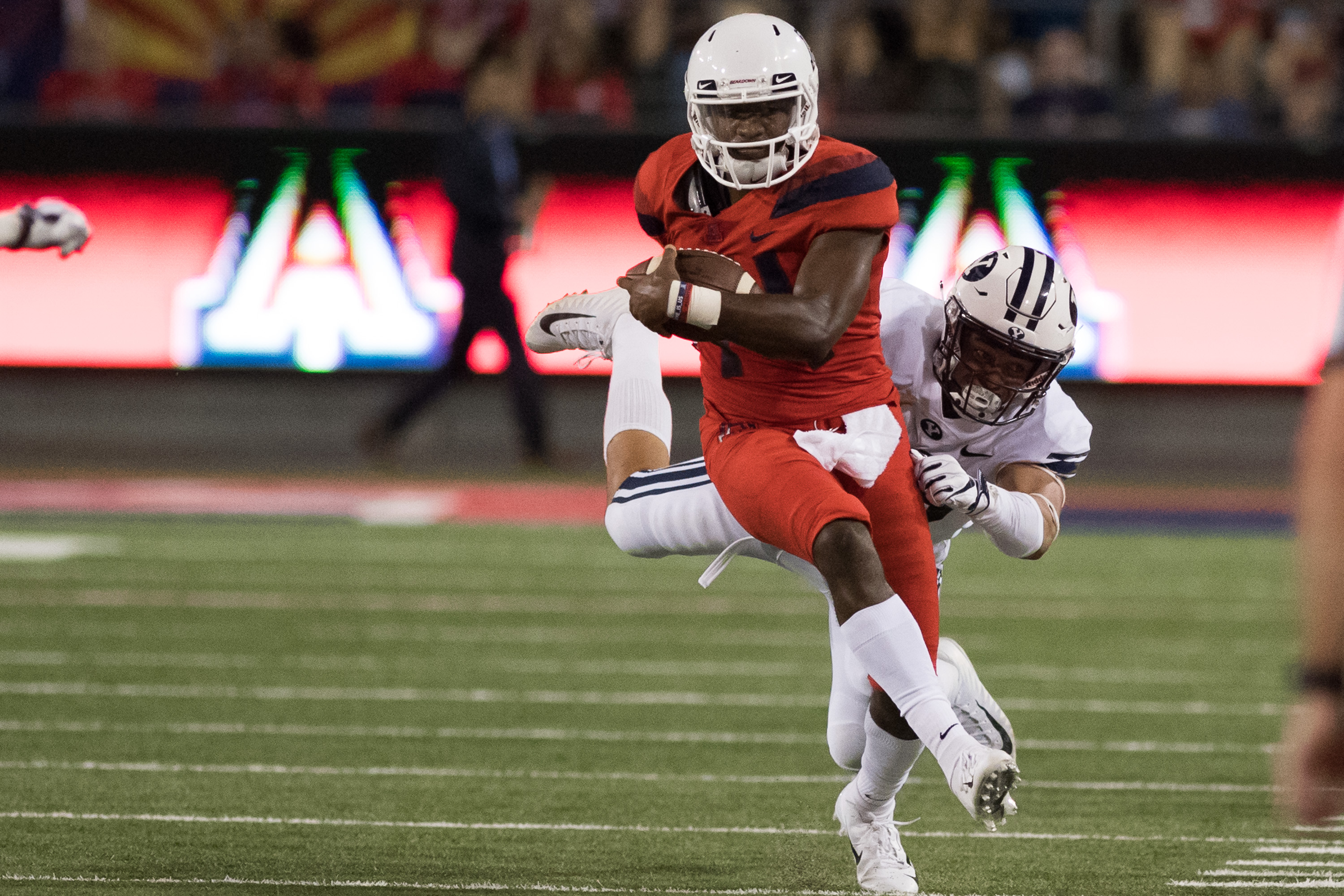 Ran into one of my all-time favorite people before the game Saturday night. Doug Plank, the original 46, of the Chicago Bears defense. Doug had knee replacement surgery 10 days ago,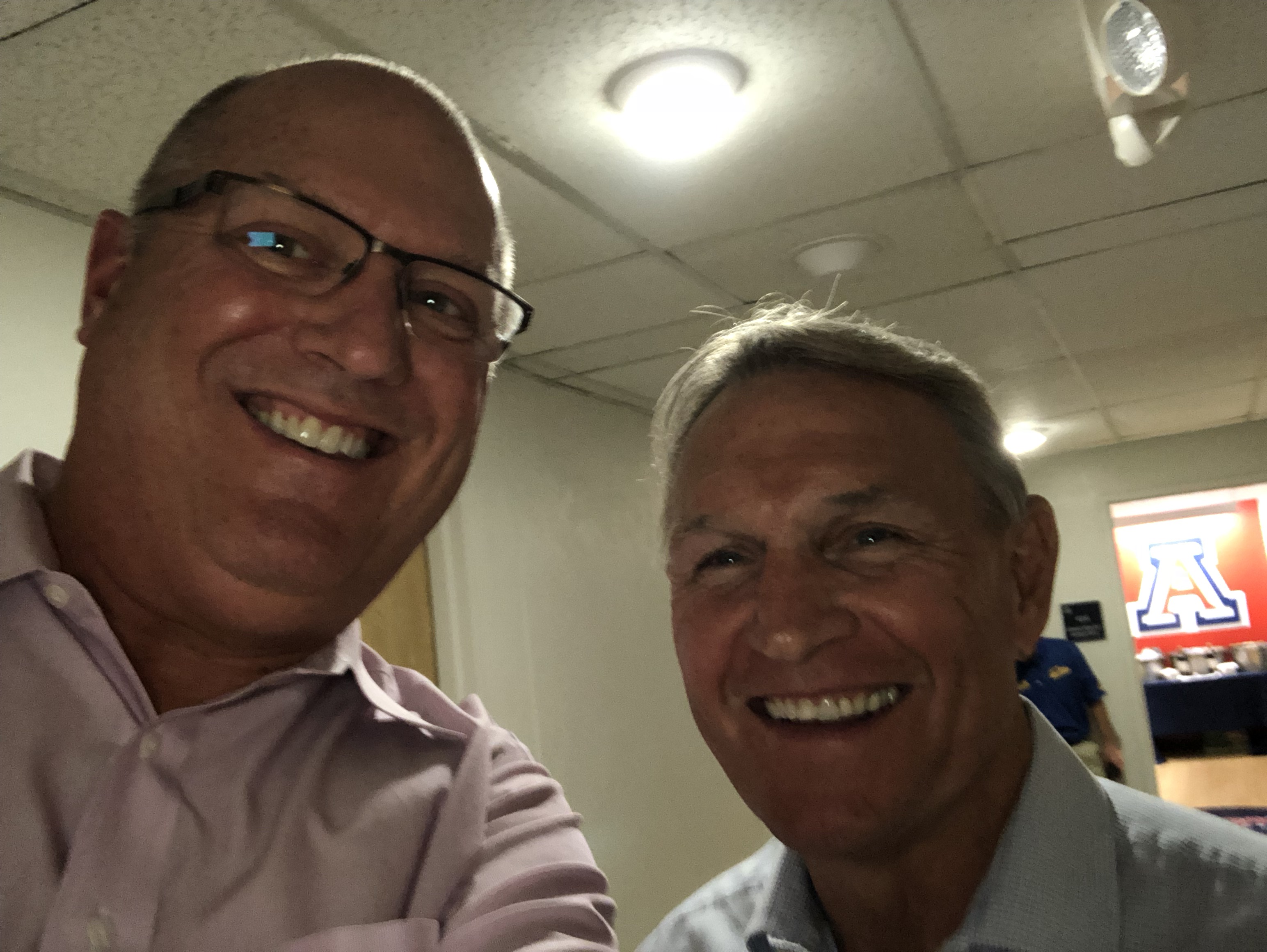 and yet was in the national radio booth broadcasting the game. "I love doing the games, other than a little fluid on the knee, I feel great."
For those of you who wanted Chip Kelly as head coach at Arizona State(and there were many) You want the mulligan now?…
Washington should be 1-0. 3 times inside the ten and only a field goal to show. The Huskies deserved to lose the game. But, it wasn't a terrible showing on the national stage. Remember, it's better to lose games early than late when chasing a playoff spot…
Great victory for Northern Arizona on Saturday. Beating an FBS team on the road, as they did at UTEP, 30-10 is certainly an impressive way to start the season. The game wasn't close. NAU led 17-0 and never looked back.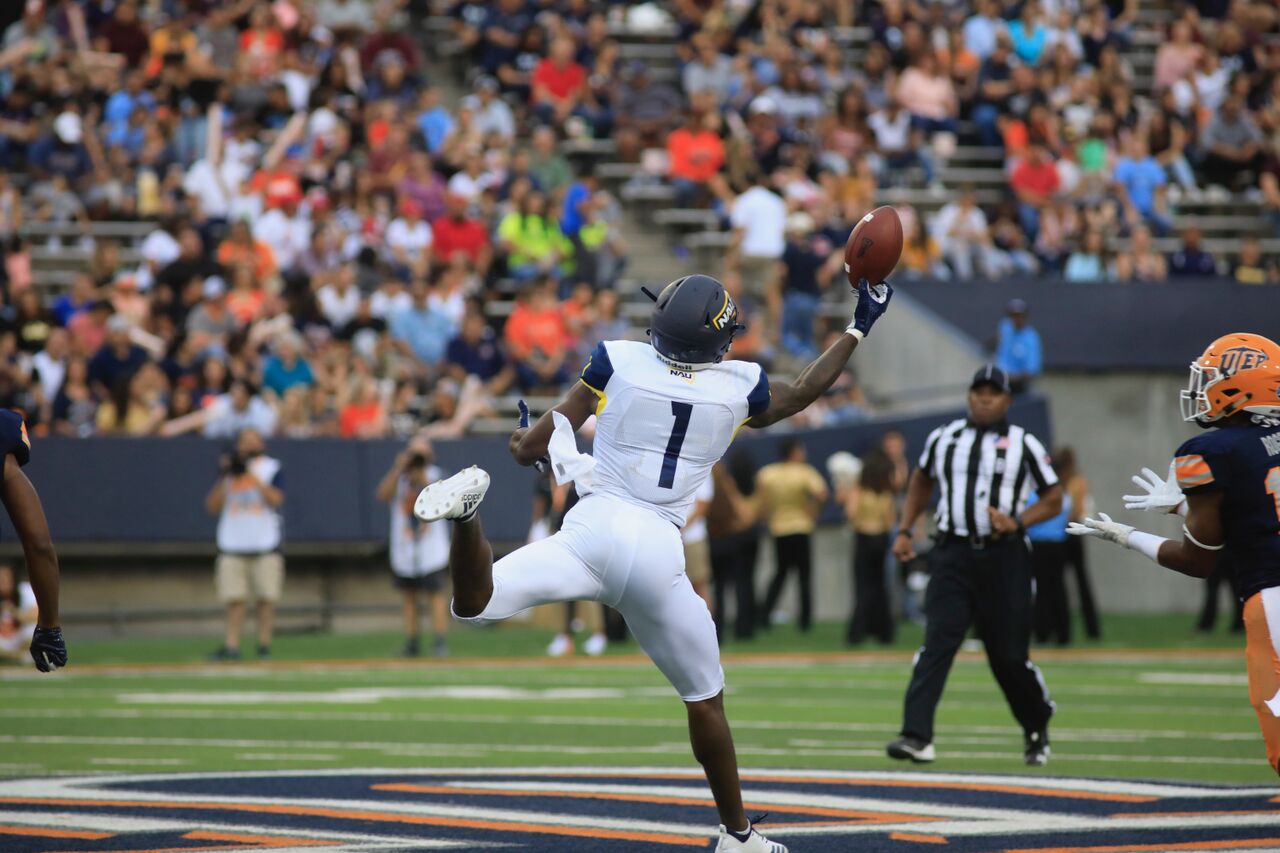 Former Mountain Pointe star Emmanuel Butler had 138 receiving yards on six catches, including a pair of touchdowns, which allowed him to tie the NAU record with 28 TDs, previously set by Clarence Moore (2000-03).
Thumbs up to Valley broadcaster Sarah Kezele. She has been named the in-game host for the University of Arizona football games. Good gig. I caught her in action on Saturday night.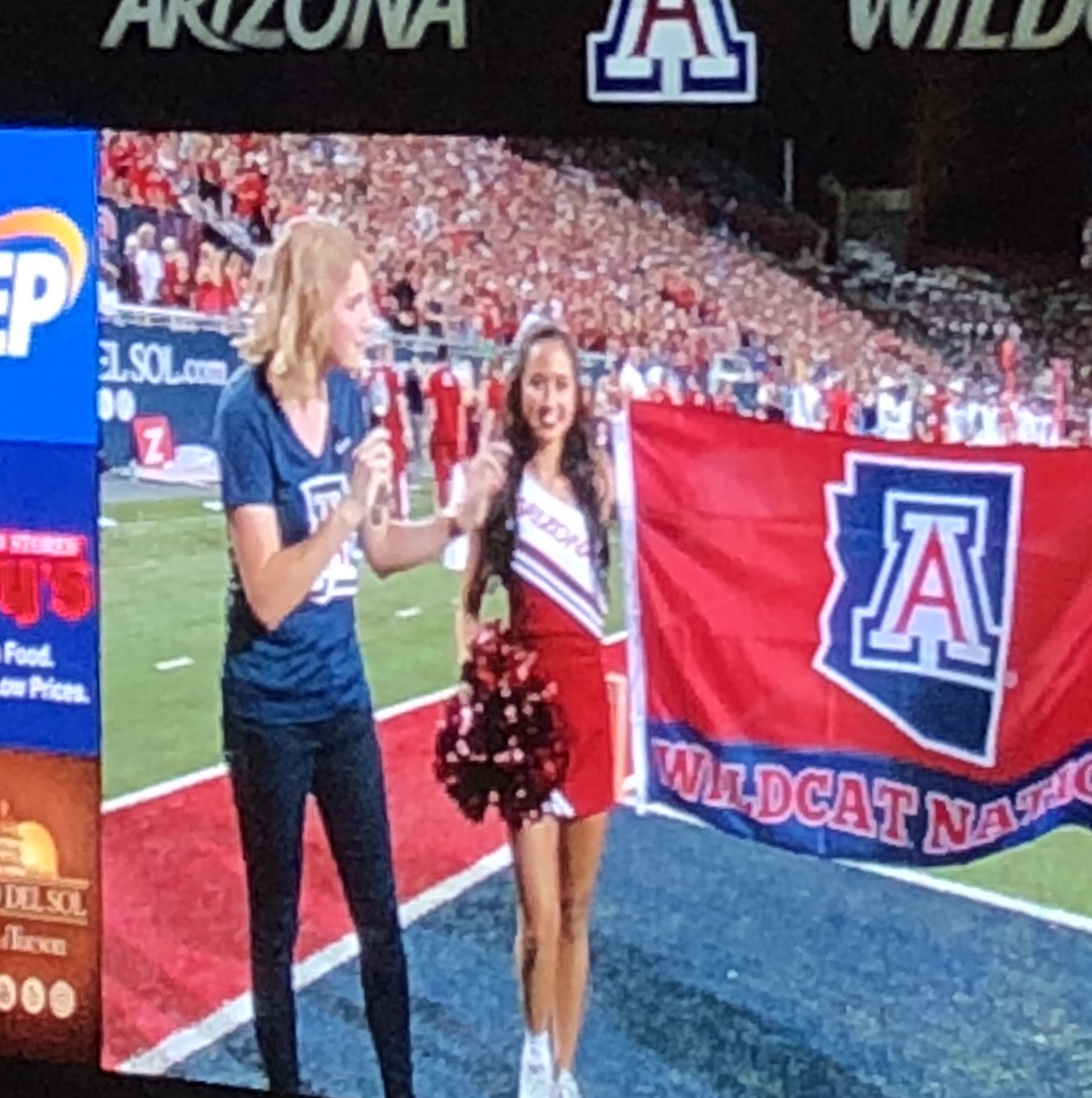 Under-radar, but not for long. Casteel wide receiver Zach Nelson. More and more high school observers and college coaches bring up his name in conversation.