Casteel QB Gunner Cruz leads the nation in passing yards with 1152 through three games. He's completed 72-precent of his passes, with 11 TDs and just one interception. But let's not forget about Desert Mountain QB Kedon Slovis, who is fourth and Spencer Brasch at Higley, who is 7th.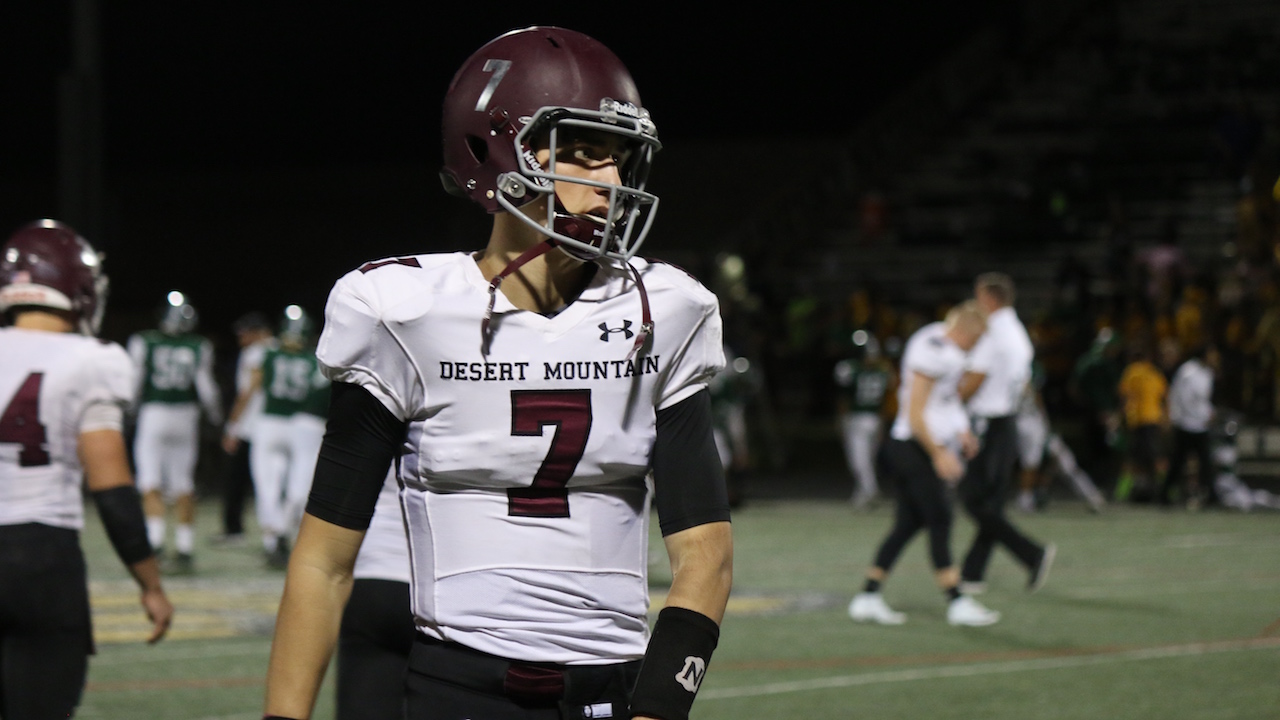 Three of the top ten gunslingers in the nation right here in our own backyard. That's pretty special. All of the stats are compiled by Max Preps.
Hamilton walked off the field at Highland 0-2. First year head coach Mike Zdebski saw his team lose in overtime to Chap and then get manhandled by the Hawks. A long bus ride to Nevada may have been exactly what the Huskies needed. Friday night they beat one of the better teams in Las Vegas, hanging on for a 23-17 win. The Huskies are home to Tolleson this Friday. Facts are, the Huskies are a play or two away from being 2-1.
Chandler goes to Las Vegas this Saturday to play Faith Lutheran. I've watched all three of the Wolves early season games, two of them on the CUSD stream, it looks like a work in progress for the defending 6A champs. They will get Mtn. Pointe transfer Mathew Pola-Mao on their defensive line in a couple of weeks after sitting out the first five .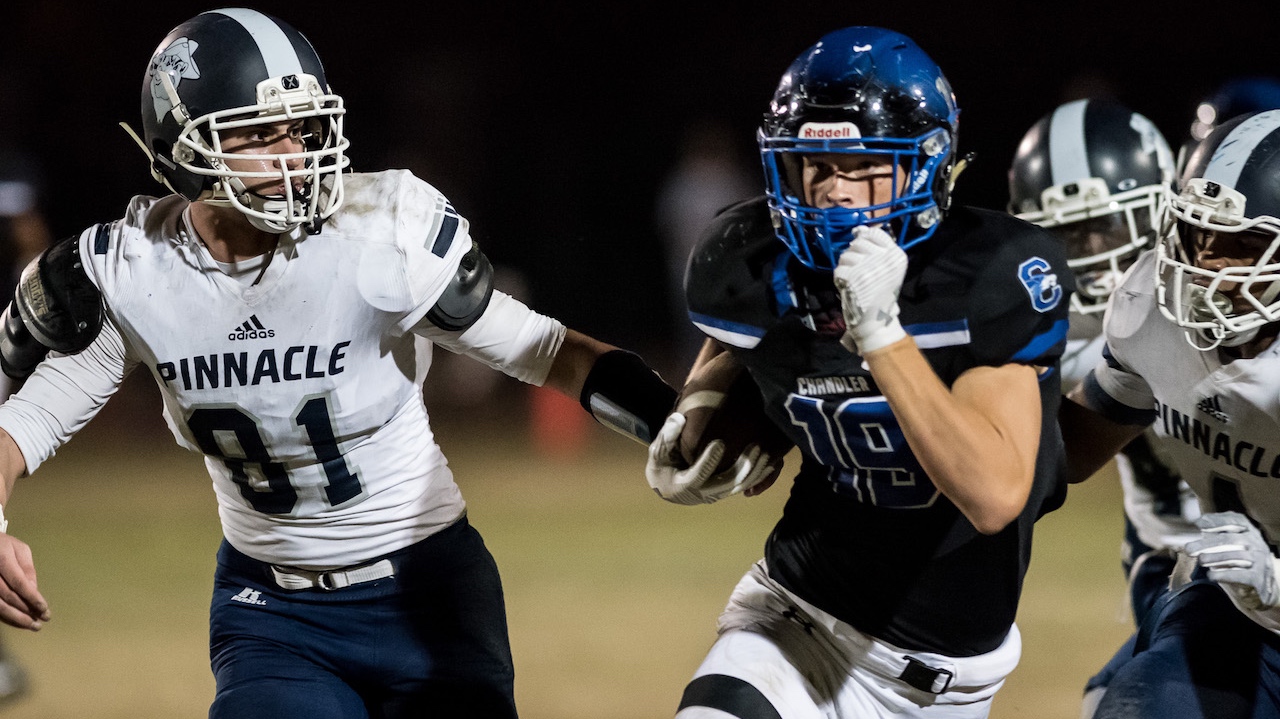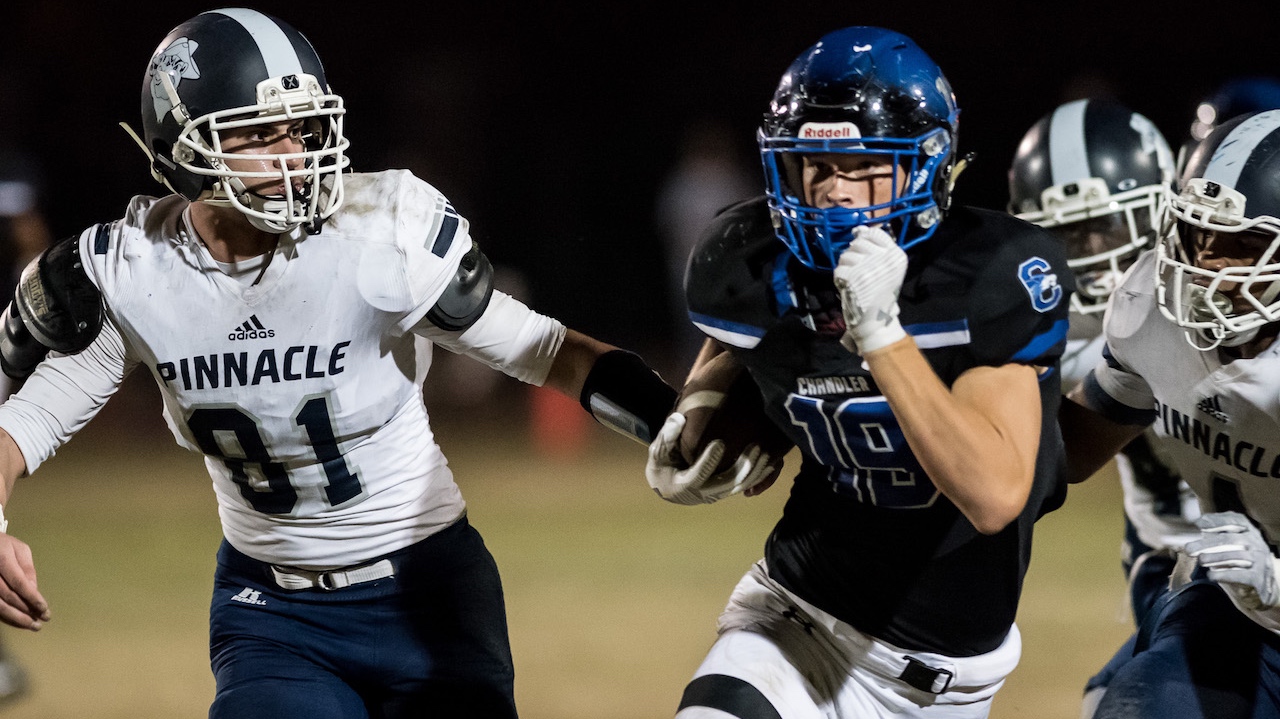 Texas commit TE Brayden Liebrock hasn't been targeted as much as I thought here in the early part of the season. All of this doesn't mean much. The Wolves always peak in late October
I've watched Pinnacle quarterback JD Johnson on our stream over the last two weeks. Spencer Rattler doesn't need to rush back until he's at 100-percent. Maybe even more. The Pioneers are the most complete team i've seen through the first three weeks.
On defense, Queen Creek has some national numbers to check out.
Zane Lalama(jr.) is 5th in the nation in tackles. His teammate, Fritzny Niclasse, is 11th.
Up in Winslow, Micheal Densmore is tied for second in the nation in sacks with 9.