It's opening week for our hometown heroes on the gridiron. This season is one of the more interesting ones to come along in a while. We aren't going to spend any time talking about the future quarterback(he's here now). We aren't going to wonder if Larry Fitzgerald is going to walk away with Bruce Arians and Carson Palmer. I've already written and said on the show that the Cardinals will be better than what Vegas has them pegged for(6 wins). I felt this way after the draft and feel even more confident in my prediction that they will hang around the NFC playoff picture until early December.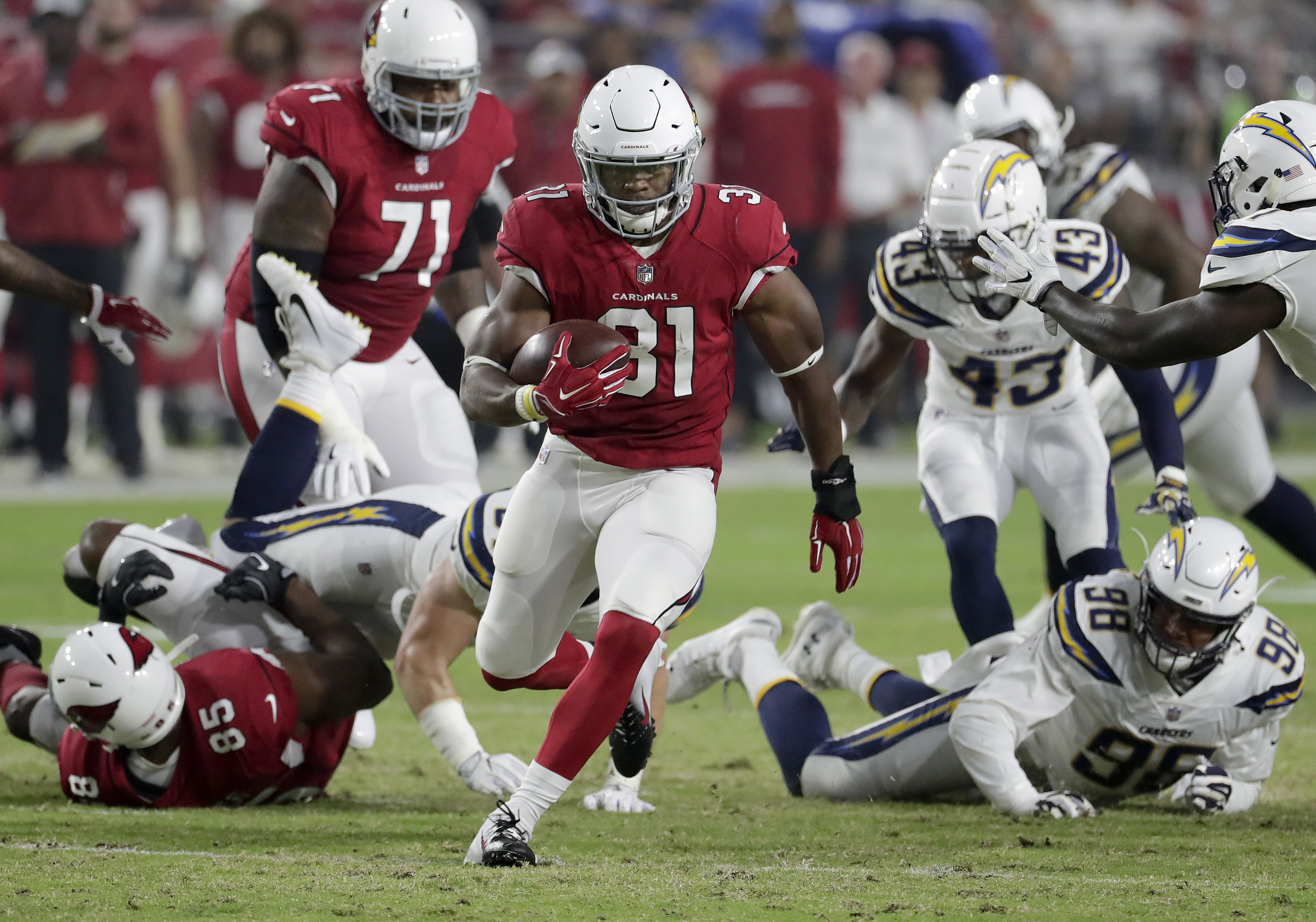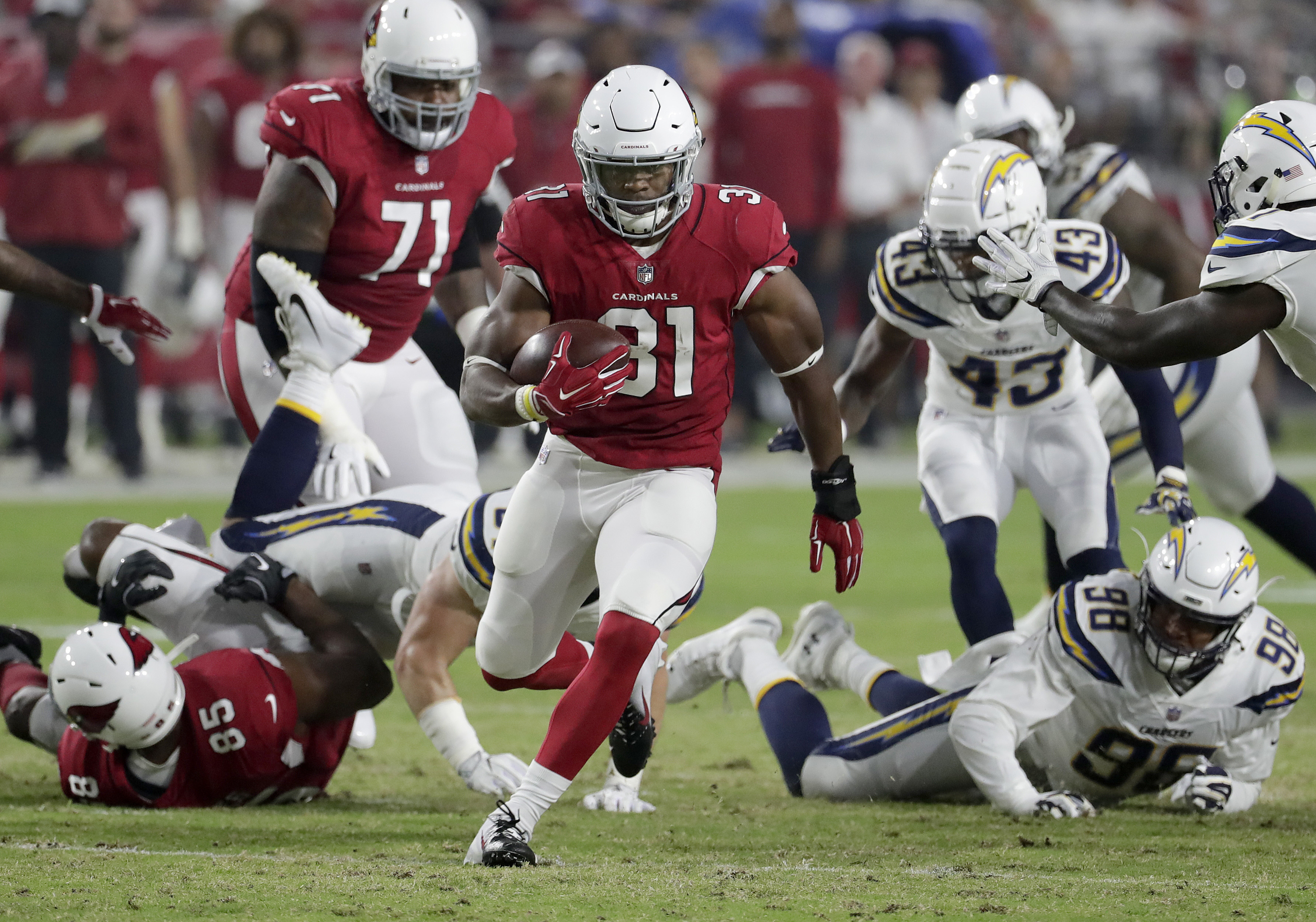 The Cardinal defense showed in preseason that they could take the ball away, that's one area that I do believe carries over from August football which is unwatchable. The special teams, which were neglected by the former position coach, now seem to be a priority. Yes, the over-under on quarterback Sam Bradford getting hurt is five games in my book. Maybe sooner now that Khalil Mack is with the Chicago Bears(week 3 at home).
I've been impressed with how Steve Wilks has gone about his business since coming on board. It seems to me that the attention to detail that was missing under Arians, is now a point of emphasis with the new boss.
Will David Johnson land a deserved contract that puts him in the same high rent district as Todd Gurley? Will Larry Fitzgerald keep catching balls and cashing checks?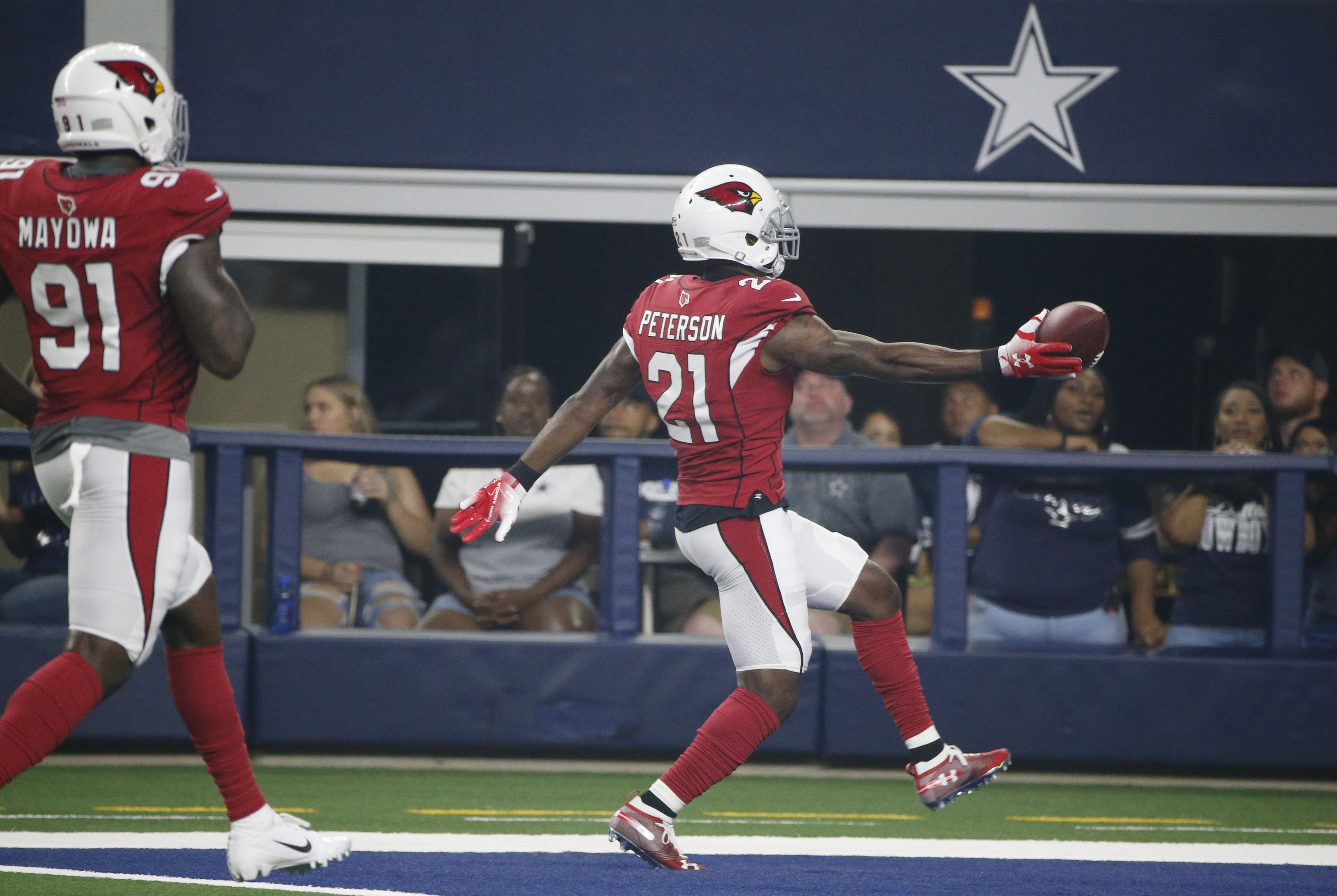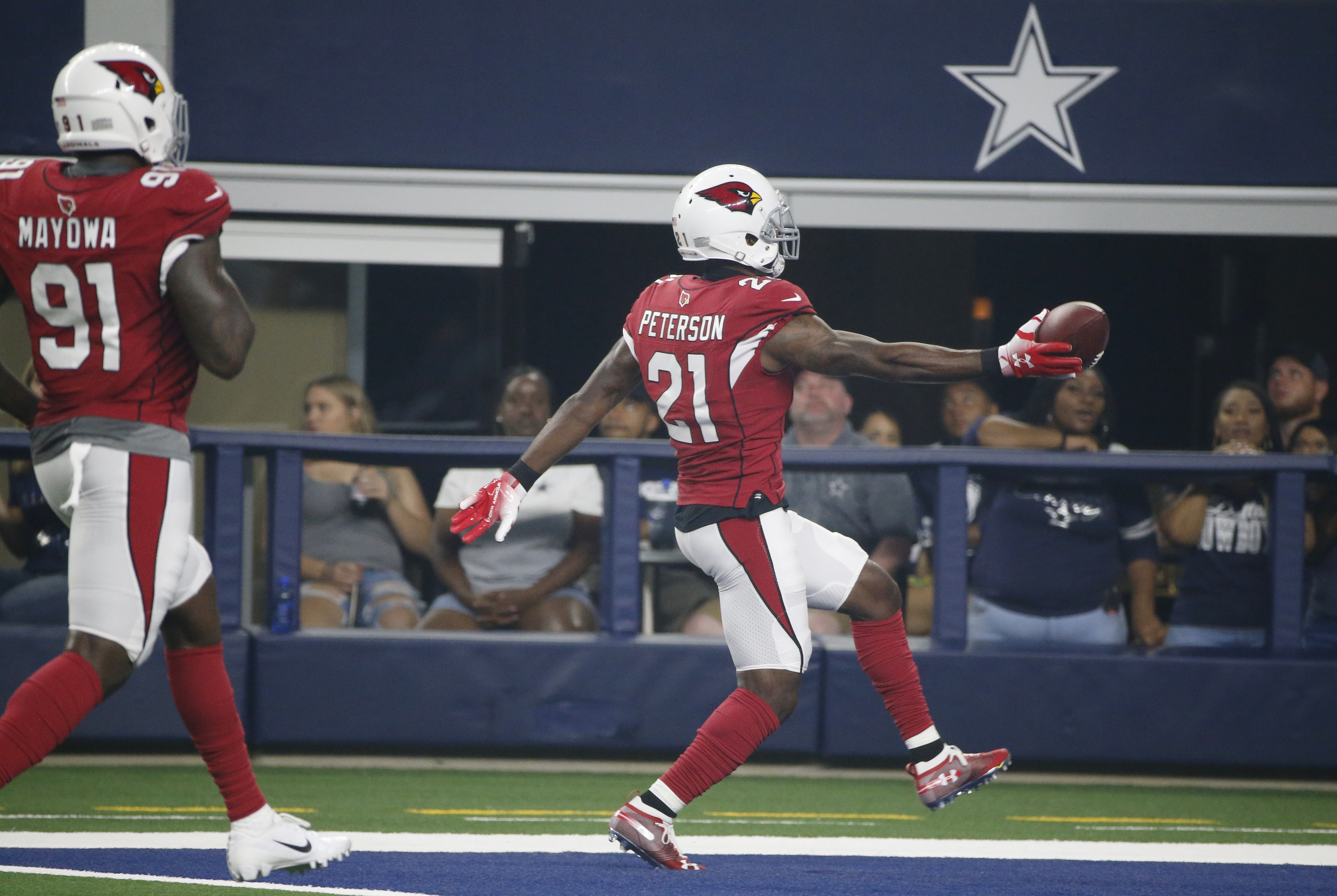 Will Patrick Peterson and Chandler Jones continue to play at a very high level? Bad teams don't have four pro bowl players on the field.
Yes, I know the offensive line is suspect at best in pass protection. Missed draft picks will do that to a position that needs to be fortified. But turn around and handing the ball off to Johnson, mixed in with some carries for T.J. Logan and Chase Edmonds, can work in a ball controlled offense. Phil Dawson, Andy Lee, and Christian Kirk are a better mix of specialists than what I've seen the last couple of seasons.
NO ONE I know is expecting much out of the Cardinals in 2018. I believe they will be a team that will raise some eyebrows during the coming season. There's enough star power that if things break their way with health, this team could be a pleasant surprise…