Two weeks away from their regular season opener at UTEP, Northern Arizona University went through their second scrimmage on Saturday morning at the Skydome in Flagstaff.
Junior quarterback Case Cookus threw three touchdowns.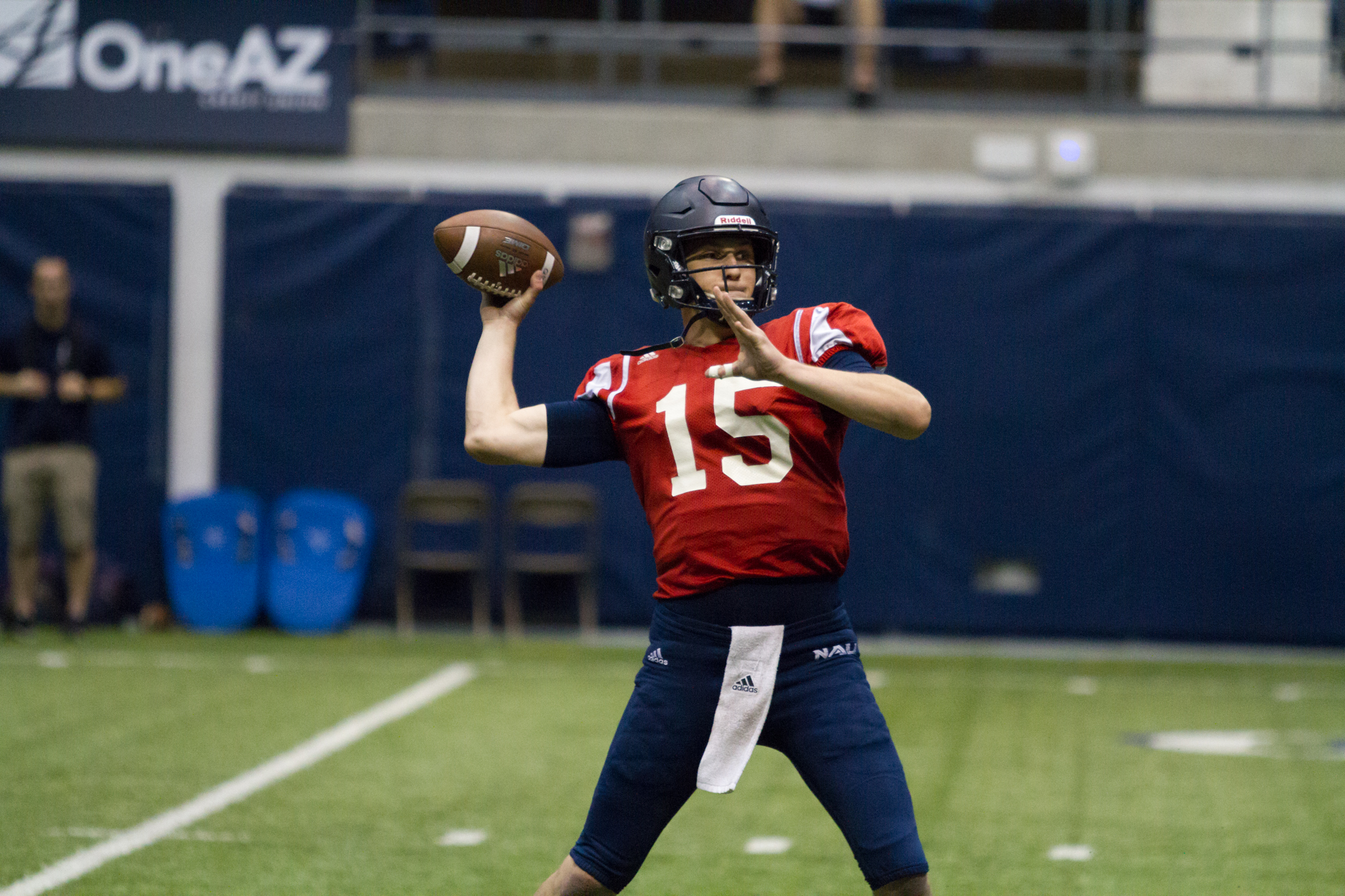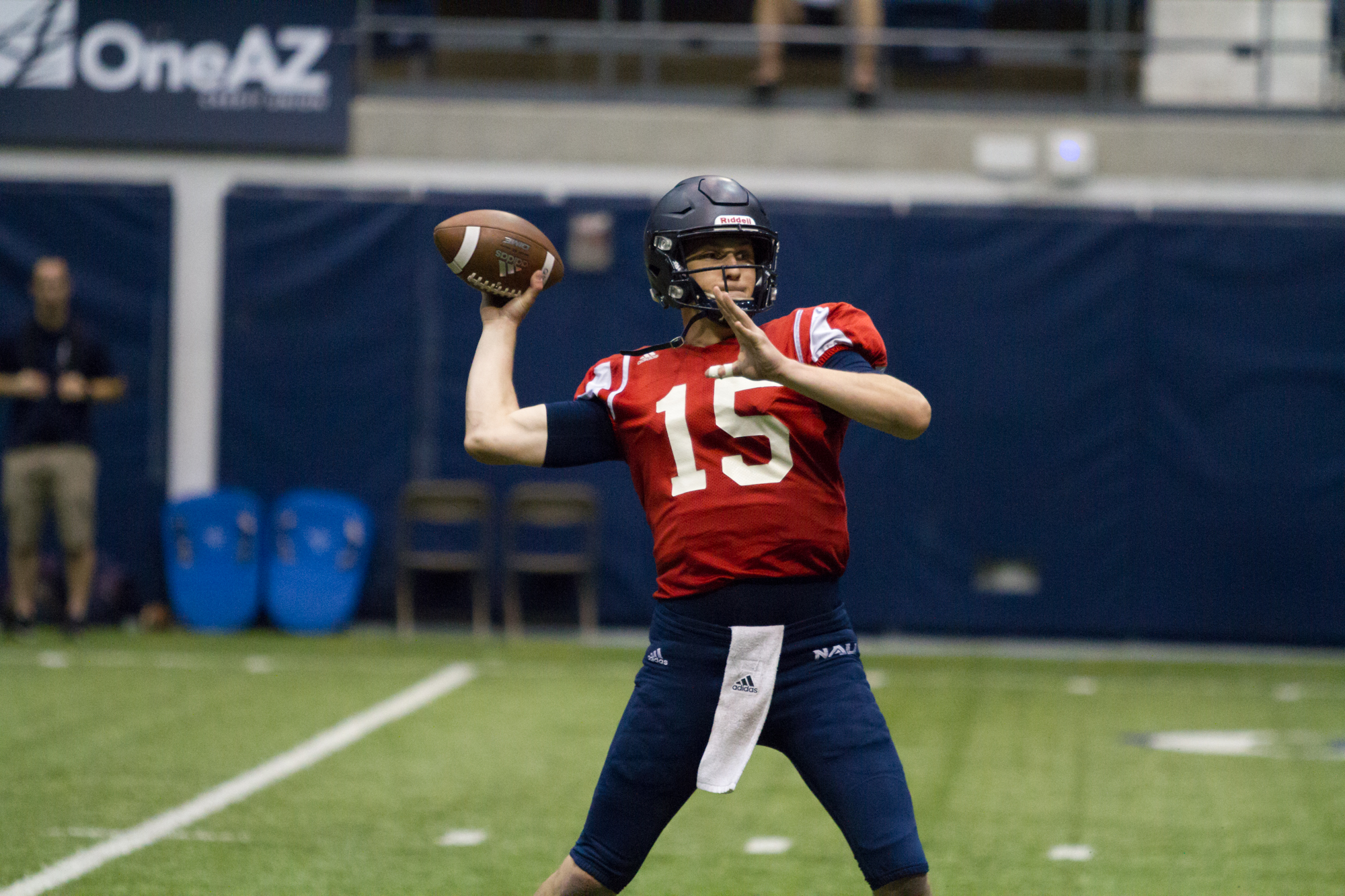 A 35 yard scoring strike to former Mountain Pointe star Emmanuel Butler, a 35 yard pass to Stacy Chuckwumzie, and a scoring slip screen to freshman wide receiver Brandon Porter.
Former Paradise Valley high school quarterback Daniel Bridge-Gadd, who transferred in from the University of Washington, led the 'Jacks second unit offense on a scoring drive, capped off by a 10-yard touchdown pass to Luke Nguyen.
On defense, Apollo high school graduate Carson Taylor, had two sacks on the day.
NAU will hold their final scrimmage of summer camp this coming Thursday morning at 10am. at the J. Lawerence Walkup Skydome.