A packed ballroom, a jersey unveiling, and a top five draft pick. That pretty much sums up what has gone on with the Arizona Coyotes over the last six years. No playoff games to report.
Hockey can work in Maricopa County. I feel very good about the competency and growth out of President, GM, and head coaching offices. Seeing Shane Doan and Dave Tippett go out the door wasn't easy for the fan base. A year later, the sour taste is gone and the direction of the franchise feels like it's heading up. I'm not one to cheerlead, but I am hoping for success out of this franchise.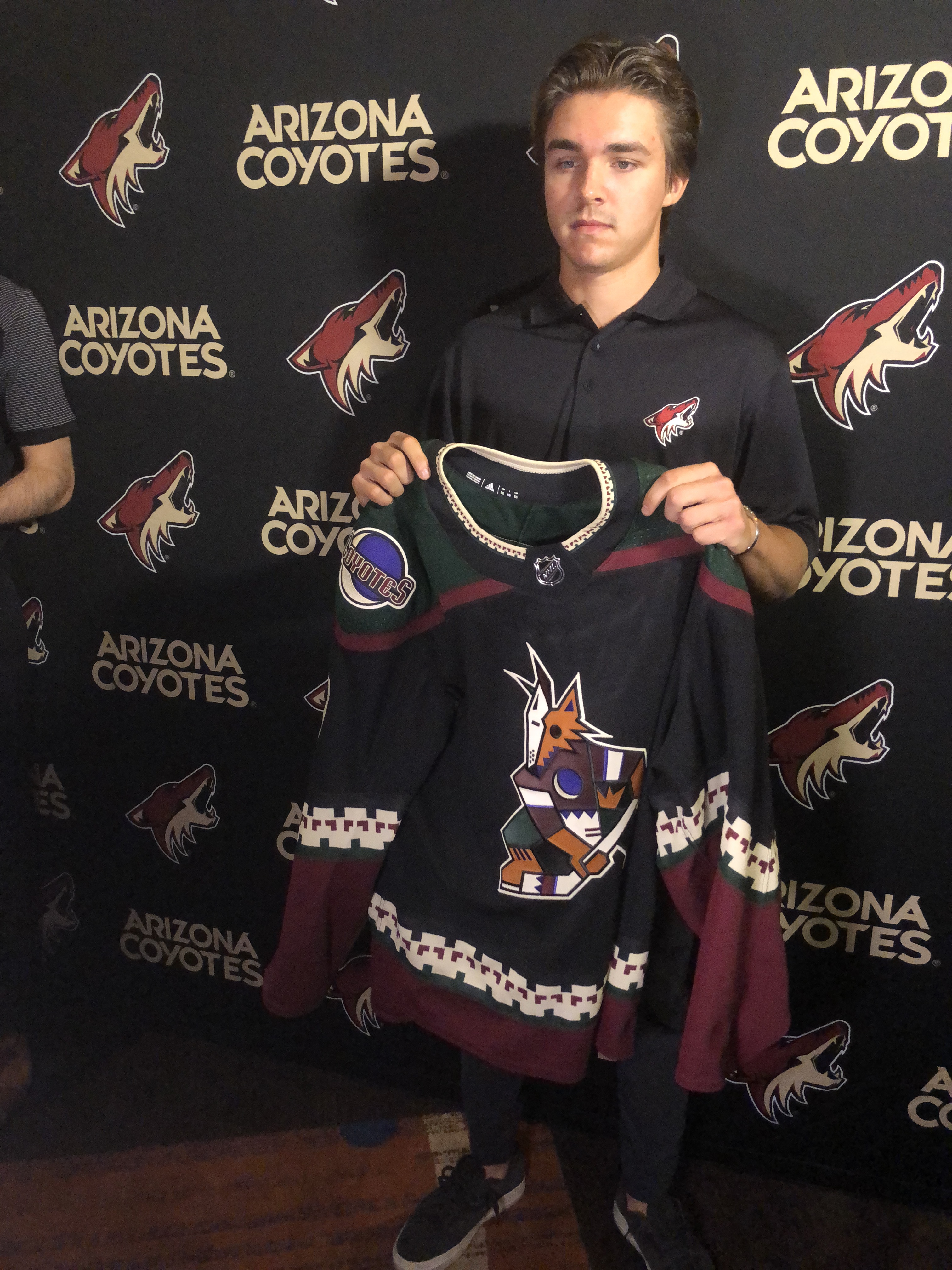 Friday night I dropped in on the Coyotes draft party at Wild Horse Pass. Several hundred fans were lined up in the hallway to the ballroom an hour and a half before the event started. The team is bringing back the Black Kachina Sweater as the team's official third jersey
Look, I don't know what the answer is for the Coyotes and their future facility. I hear lots of things that make sense, but do they make dollars and $ents for the future.
Rising FC co-owner Mark Detmer told me earlier this week on our show that the soccer team would love to partner with a team in the Valley. Would the Coyotes be open to such a relationship?
I stood with Coyotes President and CEO Steve Patterson while the announcement of the Coyotes first round pick was made. Patterson has always had a confident air about him (which is very good to have in sports). Mini-season ticket sales are way up from a year ago and the franchise hasn't been nearly as adversarial in the media with the City of Glendale since Patterson took over.