I've been a big fan of Arizona State athletic director Ray Anderson since he arrived on campus. This past week, my level of respect for Anderson grew even deeper when he took off the gloves to CBSSPORTS.com Dennis Dodd on the Pac-12 Network. https://www.cbssports.com/college-football/news/cracks-are-forming-in-the-pac-12-will-they-be-patched-before-its-too-late/
In 2016 I brought up the idea of Arizona State and Arizona bolting from the Pac-12 for gre$ner pastures in the Big-12. Two years later, I am convinced more than ever that staying in the current set-up of the Pac-12 isn't going to improve either schools chances of becoming a dominate force in the evolving landscape of college athletics. When tv contracts start to expire in the coming years in other Power 5, watch how disproportioned the revenue streams become between Pac-12 schools and the SEC or Big 12. It's much healthier for Arizona State to be playing Oklahoma State in football or basketball on a Saturday afternoon on an established TV network that fans can find(ABC, ESPN, FOX), rather than traveling to Cal and playing at 7:15pm on the barely visible Pac-12 Network. Arizona SHOULD be playing UCLA in basketball two to three times per season in basketball (counting conference tourneys) Instead, the Pac-12 has the Wildcats and Bruins only meeting once next year. Put the Wildcats in the Big 12 and they would playing Kansas in hoops. A better matchup than UCLA. The idea that recruiting Southern California high school kids would cease to exist if the Arizona schools left the Pac-12, is 1990's way of thinking. Parents and players want to be seen on TV. That's it…
Lotta rumbling around town that the Diamondbacks could fall into the "future Las Vegas franchise" conversation. While I wouldn't want to see a team leave, it only makes sense that Vegas would be open to chasing current MLB and NBA franchises. The NHL Golden Knights success and the impending arrival of the NFL Raiders, make Vegas the ideal destination for any current pro sports team that doesn't have a suitable facility in place.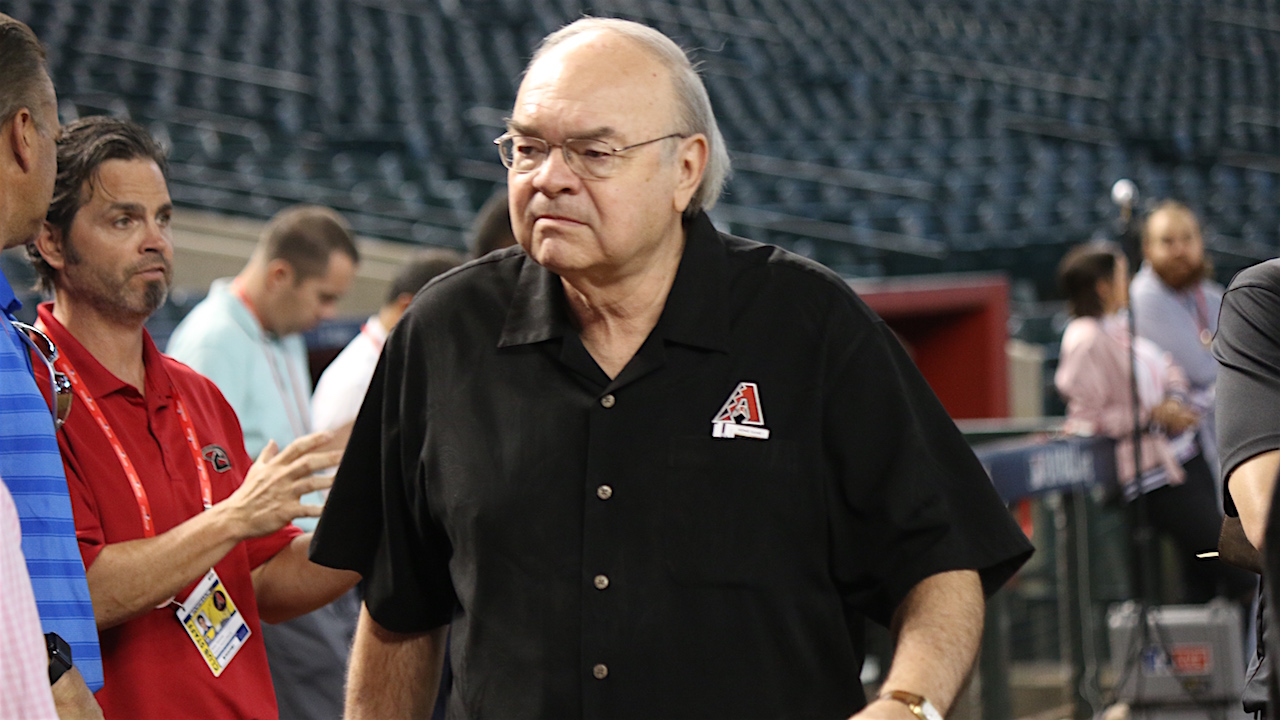 At some point, Ken Kendrick is going to sell the team, when he does I wouldn't be a bit surprised to see new owners look at moving the team out of the market…
16 strikeouts Friday night, blown up bullpen on Saturday. In this current free-fall by the hometown 9, it feels as though I'm in the dentist chair with no pain-numbing medication. Injuries, poor fielding, lack of timely hitting, etc, etc. What makes sports so great is seeing a team grind their way out of a losing skid. I can't imagine that this poor stretch of baseball will continue. It's part of the ebbs and flows of 162 games…
Trading the number one overall pick in the draft for Karl-Anthony Towns would be just about right for the current Suns ownership. Go get an unhappy player in Minnesota and make him believe that you'll be the ones that will put a smile on his face. Of course if it doesn't work out, your stuck with another unhappy player.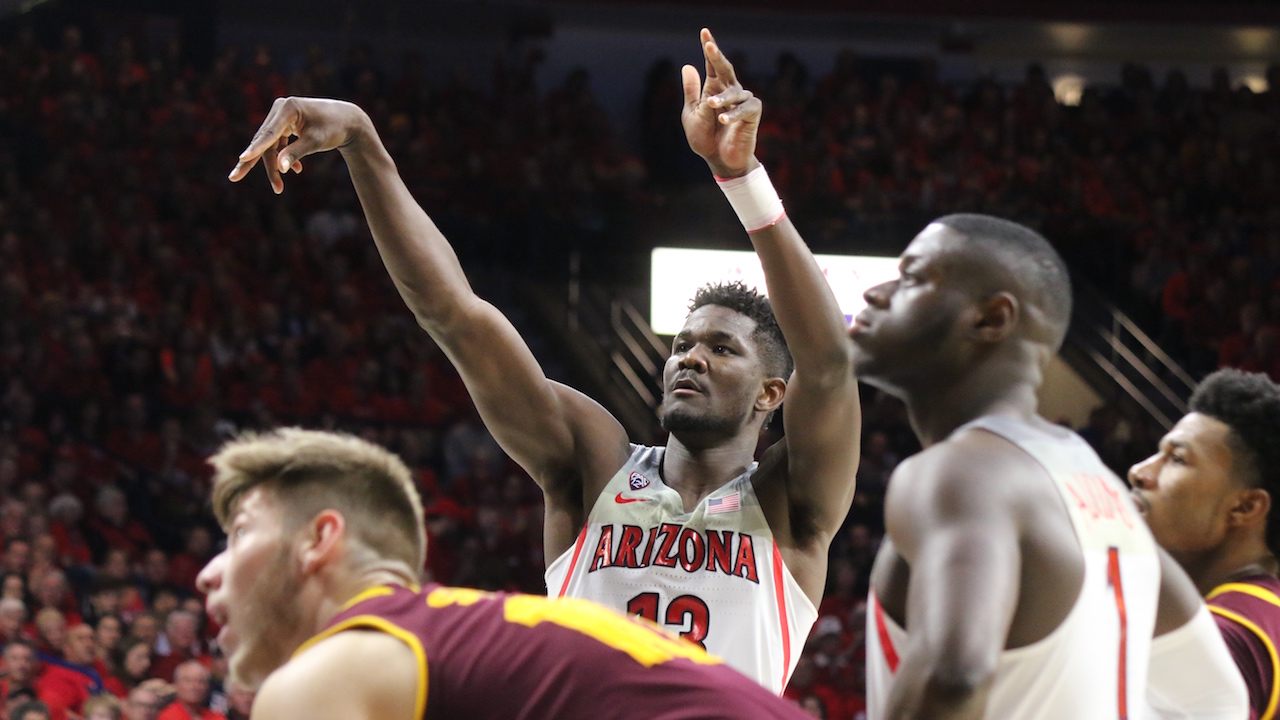 Please just turn in the card now to Adam Silver and draft Deandre Ayton. The longer this franchise has to sit and think about what to do, the more nervous I get that they will screw up the final decision…
Did you see the quote from Suns GM Ryan McDonough during a ESPN appearance this past week? "It's been a painful three years in Phoenix as far as the rebuilding window," McDonough said. "It was targeted; it was strategic to do it for three years. We studied the league, we've studied other professional sports leagues in terms of how teams have rebuilt, what's the appropriate amount of time." Yep, there's no such thing as tanking in the NBA. I'm sure fans that bought tickets over the last three years are pleased to know that they were seeing a product that "was targeted, it was strategic". SMH…
Golf Channels World Long Drive Ak-Chin Smash should be on the sports calendar every May. Great venue, great buzz, great idea. Southern Dunes should become a player for more events(Tour stop?) It's one of the best kept secrets on the Arizona golf scene…
Mike Ferrin sounds so smooth doing Diamondback games on the radio…
Nice job by XTRA 910am to give Phoenix Rising FC an outlet for their games. While simulcasting a TV broadcast on radio isn't ideal, it's better than nothing…
On the Rising FC front, it was not a good few days between the lines. Wednesday nights Open Cup loss in PKs to Sporting AZ and Saturday nights lead balloon against Sacramento, goes down as the toughest stretch of the season for the local soccer faithful. The emails i've received weren't pretty. But, at least fans give a damn…
At some point, some quarterback in the 2019 class is going to commit to Arizona State, right? On Saturday, Desert Mountain QB Kedon Slovis, became the latest at his position to say he was heading out-of-state.
It may be time for Herm to move on to the 2020 class and try to nail down Chaparral QB Jack Miller. Don't chase a in-state QB in the 19 class just to say you landed a local kid if the top ones are already off the board…
2019 Valley QB's Spencer Rattler(Oklahoma) and Jacob Conover(BYU) are committed to competing in the Elite 11 National QB event televised by the NFL Network in early June…