Story by Perry Cohen
The first thing that comes to mind when you think of the Ivy League is it's high academics standards and low admission rate.
Often times, the athletic programs of the prestigious universities are shadowed by the rigorous education that is offered.
Despite this, Ivy League institutions have won 287 national championships and 579 individual national championships since intercollegiate competition began.
According to the Ivy League's website, the conference provides more intercollegiate athletic opportunities per school than any other conference in the country.
However, there are some big differences between the Ivy League and power five schools, especially in recruiting.
Gunner Cruz, junior quarterback at Casteel high school, boasts a 4.6 GPA and has visited nearly every school in the Ivy League. To Cruz, one of the biggest differences was the financial aspect of the recruitment process.
"There are a couple different rules for the recruiting process," Cruz told Sports360AZ.com. "The Ivy League can't give you any money for athletics. The big thing there is just securing your admission with the school and they help your payment with financial aid.
Having a great time in Princeton! Thank you Coach Willis, Coach Gleeson, and Coach Surace for having me out and offering me to play football as a tiger! #T19erTown ⚫? pic.twitter.com/mw6rY9ioUS

— Gunner Cruz (@GunnerCruz) March 15, 2018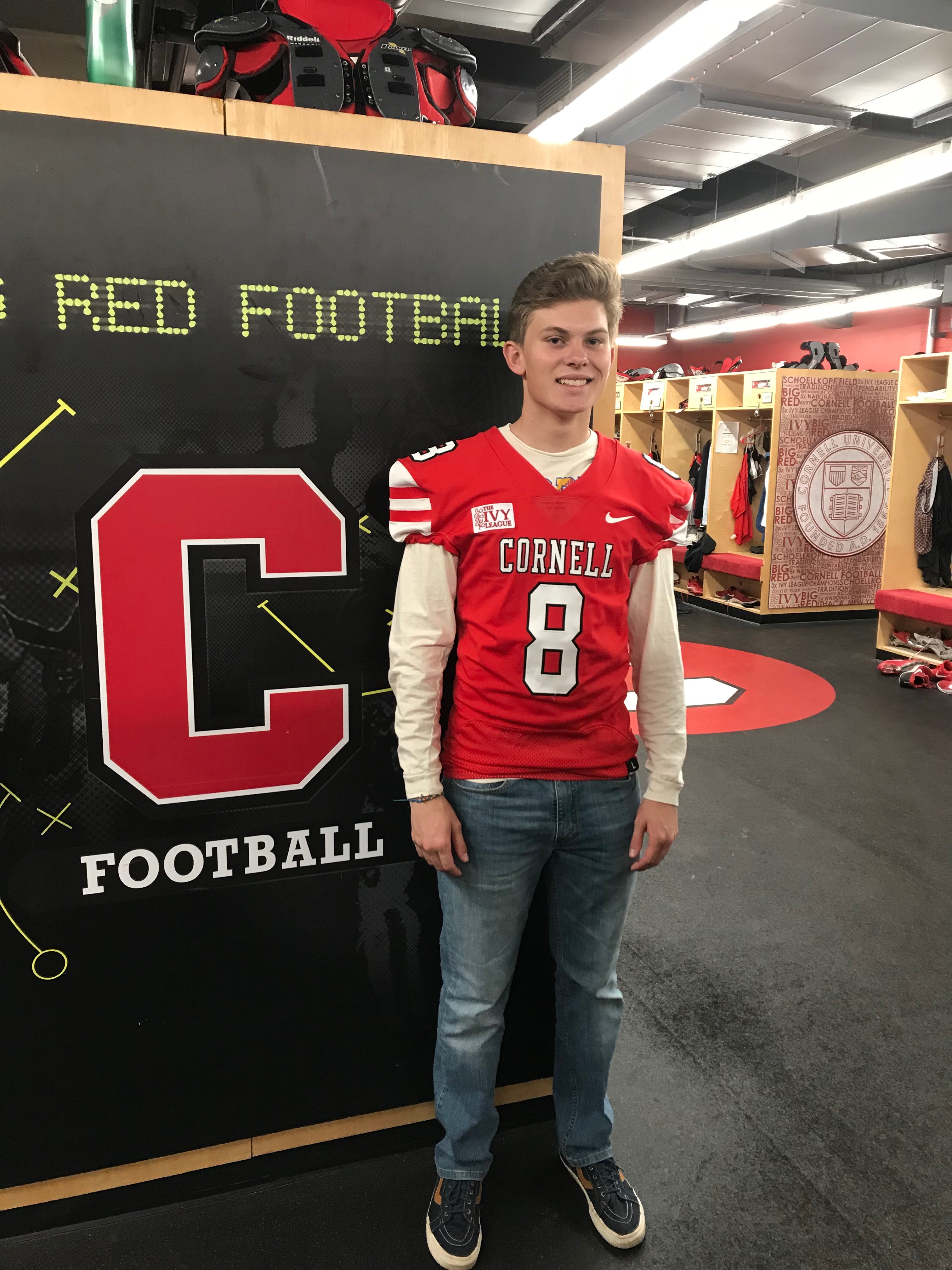 Although the schools in the Ivy League conference have a stronger emphasis on the academics, Garcia, who currently has a 4.17 GPA and is ranked No.26 nationally at his position, believes you get what you pay for and the price of admission at an Ivy League university is well worth it for the education.
"What happens if I get a full-ride to an FBS school, but I also get offered to go to an Ivy school which is obviously the highest education in the country?" Garcia questioned. "I have to kind of decide what's more important, the academics or the money."
Garcia is still in the early stages of his recruitment process and is still being prospected by universities around the country. Cruz, who passed for 3,175 yards and 40 touchdowns, has already sported offers from a number of schools including Arizona State, Washington State, Baylor, Cincinnati and Syracuse, Yale, Dartmouth and Cornell. He said the passion for football at power five schools and Ivy League schools is no different.
"I think there's a pretty common misconception that with the Ivy League, you go there for school and football takes a back seat." Cruz said. "But I was at Harvard and Princeton and the culture for football they have there is pretty unique.
"The Ivy coaches focus a lot on grades because that's the draw there but for all coaches their goal is to be competitive and to win. I would say the conversations aren't much different because they all want to be as successful as the next school."
Despite some similarities and difference amongst the schools, the biggest differences are the commitment and admission processes.
Jackson's father, Marc Garcia, said these processes are not like what he's seen at other schools around the country.
"They have an interesting program called the academic index," the elder Garcia told Sports360AZ.com. "It's how the Ivy League monitor and manage their athletic admission process. It's a calculation of your unweighted GPA, SAT or ACT and an aggregation of your SAT subject score. The lowest score, from my understanding in the Ivy League can be a 176 and the max score is a 240. If a student-athlete doesn't meet those standards they won't be accepted for admission and thus, they can't be recruited.
"The first thing they ask is for you to send them your SAT score and transcript through last semester. They wont even start talking to you until those meet minimum requirements."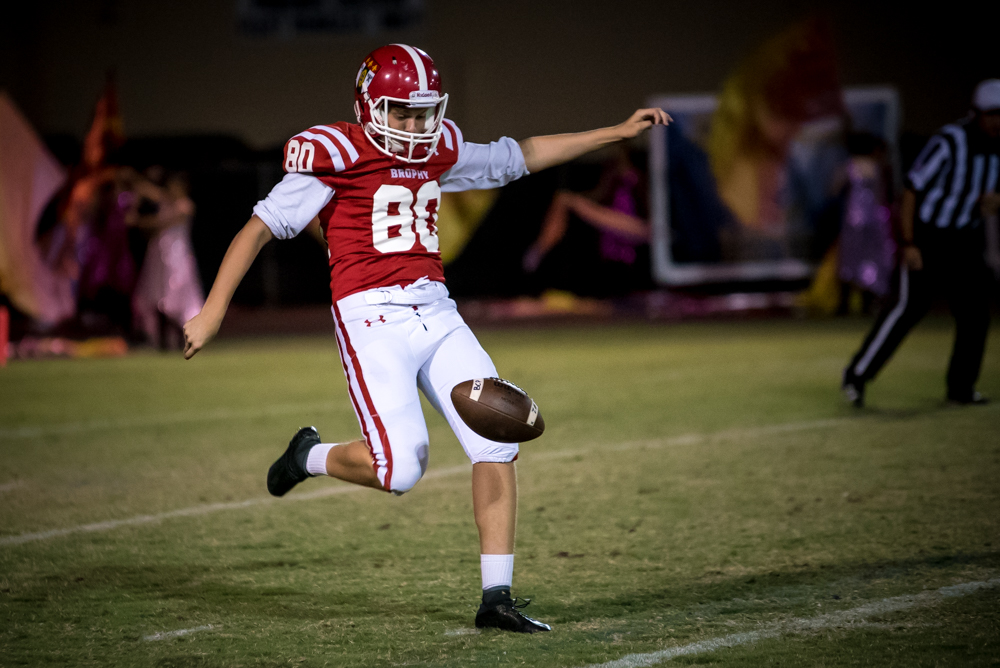 Even if a student-athlete does meet the academic requirements, there is not binding contract guaranteeing them admission to the university or a spot on the team's roster.
"Ivy League doesn't have the National Letter of Intent program," Garcia said. "They have what's called the 'likely letter' and it's only given to a student athlete that has informed the coach of his intent to play for them, after they've been reviewed through the admissions process. But it's non-binding like the NLI is. From what I understand, and from what I'm learning, a lot of these coaches like early commitments from athletes."
The Ivy League places prospective student-athletes into a band system ranked from one to four, four being the highest. Typically, an Ivy League coach wants to see a student-athlete in the four band for their best chance at admission.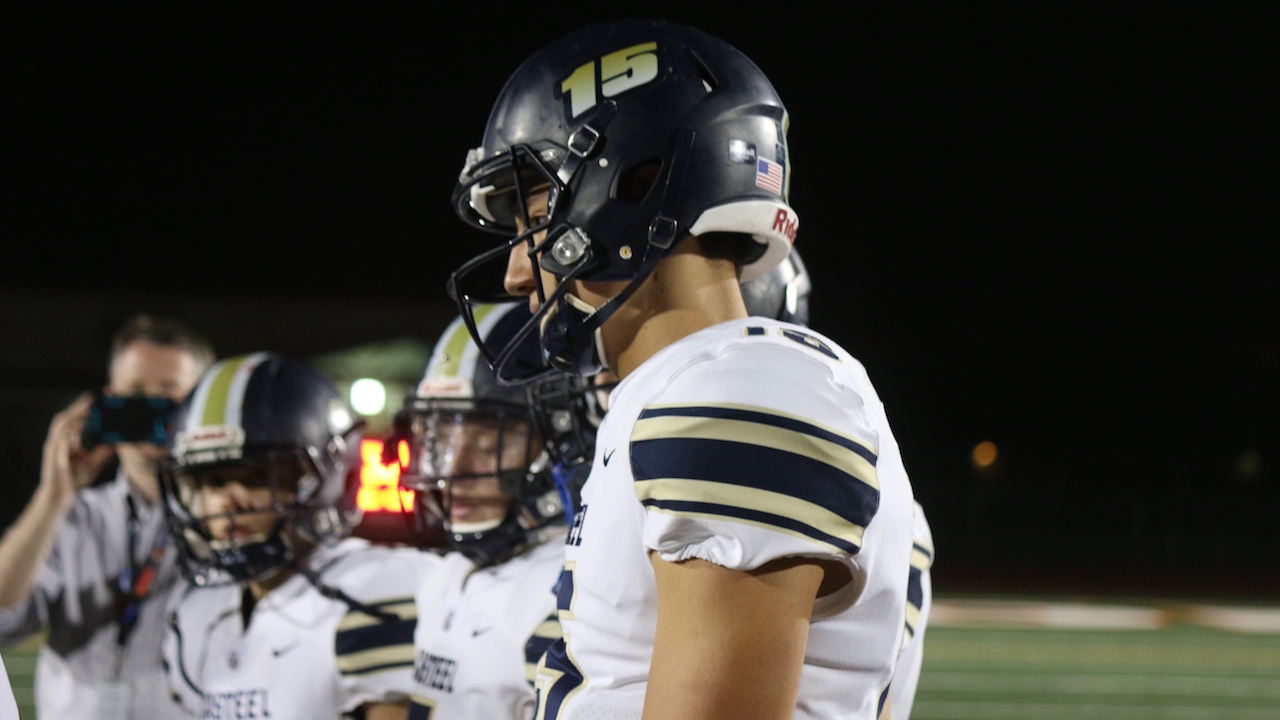 While the uncertainty of not having an official signing may seem to pose as a problem, Gunner Cruz said it is rare for someone to commit and pass the pre-reading and then find out they weren't accepted into the school.
Coaches within the Ivy League generally have a good idea of what student-athletes would be accepted into their university. Although the admissions office of a given university has the final say, a coach is still allowed to communicate with the office regarding his or her committed support for a student-athlete.
Both athletes have been highly recruited from schools on both the East and West coast. However, it is still early on in the recruiting process for both and neither knows where they may end up.
"Every school I went to has been awesome," Garcia said. "Whenever someone asks me what school I want to go to, I honestly tell them I have no idea."
Cruz said his mother, a teacher, favors the Ivy League because of the academics but ultimately; he will make the final decision where he wants to go.
Even though the recruiting process can be confusing at times for Cruz and Garcia, both said they are excited to advance to the next level.