Arizona State basketball has opened the last five weekends with a loss. The consistency of making three's that we saw in November and most of December is gone. What's left is a team that has to hope they rediscover their outside stroke or else the jerseys will be packed away before mid-March.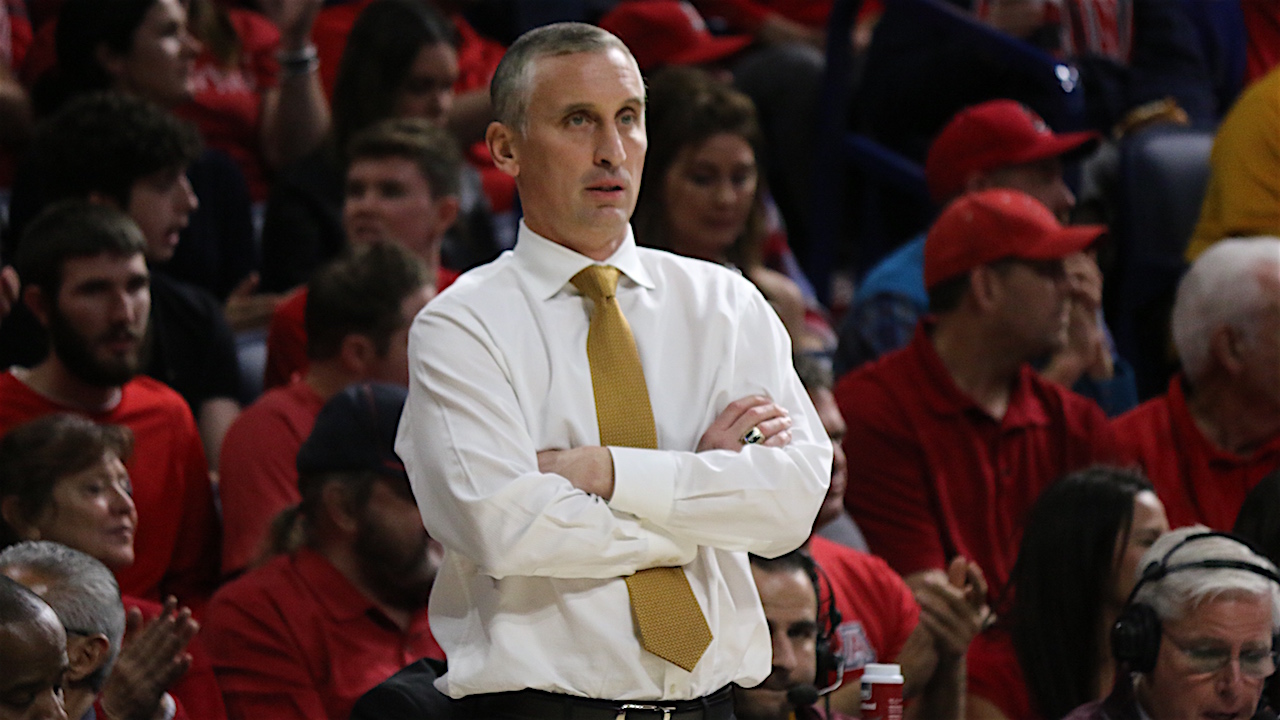 We are no longer hearing about "Backcourt U" and the references to Wells Fargo Arena as "The Bank" don't seem as catchy. When a team goes from one of the top ranked in the country to unranked(which will happen next week) there should be serious conversation, not "All is Well"…
Spent the last three days at TPC Scottsdale. Might've seen a handful of golf shots where I was truly paying attention. It's amazing how that one event has turned into such a social gathering, more than a golf tournament…
Like how Cardinals head coach Steve Wilks is building a staff that has experienced success and failure. Brining Mike McCoy on board as the offensive coordinator was a STRONG hire. I'd still rather draft a quarterback in the first round than tie up big money in Kirk Cousins or Sam Bradford. Draft the right guy, like Deshawn Watson last year, and you don't have to go with a stop gap guy…
Do you really believe the Suns will figure things out before their playoff drought reaches 10 years?
I chuckled when GM Ryan McDonough said he wants to accelerate the teams timeline to be good. "The Timeline" still ranks at the top of the silliest marketing moves by a Valley sports team I've seen in my 25 years here. Surely you can't believe that a team that hasn't had a playoff game since May 27th, 2010 has got it all figured out!?…
ASU Womens basketball coach Charli Turner Thorne just keeps on winning and getting extensions on her contract.
Having already crossed the 400 victory plateau, it's not far-fetched for her to hit the 600 career victory mark. 20 wins per season, for the next ten years seems very realistic. She's young and still full of enthusiasm from what I can see from a distance…
I met Perry quarterback Brock Purdy back in early December. I had seen him on the field, but never was in a space where I could get to know him. At the time, he was still putting his Hudl video up on social media and had just a bit of interest from Southern Utah and NAU. Right before Christmas Boise State called him and then everything just took off. Less than two months later, Purdy will be visiting Texas A&M today and has already spent time at Alabama, Central Florida, and Iowa State. All four schools have offered him a scholarship. Stories like this one simply don't happen in college football.
Many of you have asked where I think he's going to attend college. I haven't asked him or his family. Still too much time left in the hourglass for him to make up his mind in my opinion…